Ivana Says Trump Is Not Racist, Just Confused Because Lots of People Are Telling Him What to Say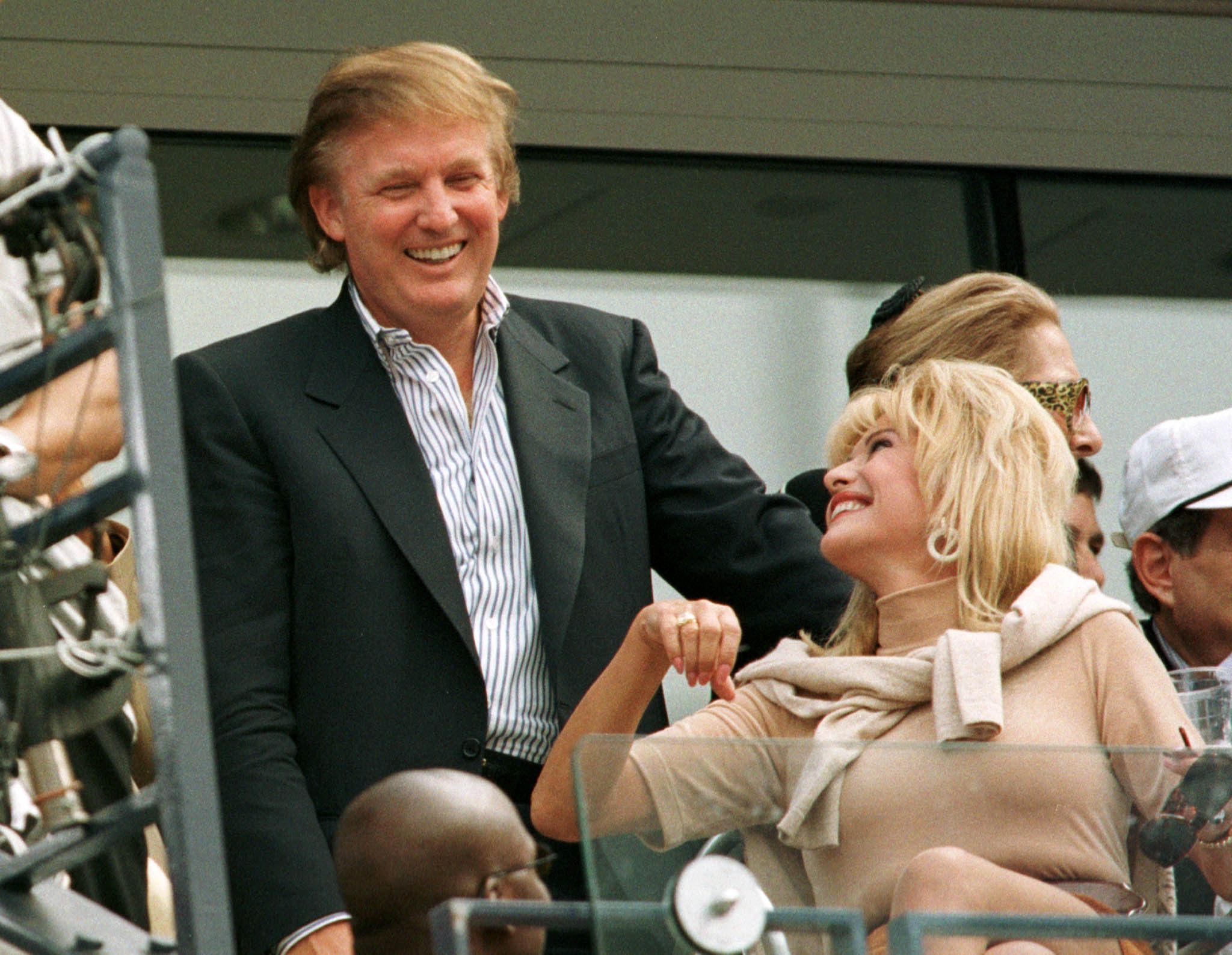 Donald Trump's ex-wife Ivana has suggested the president is not racist but says "silly" things and gets confused because he has "so many people telling him… what to say."
The mother of Trump's three eldest children made the comments in an interview with U.K. TV show Good Morning Britain on Monday, during which she defended her former husband from the claims of racism leveled against him after he referred to several countries as "shitholes."
Responding to questions from host Piers Morgan about whether she considered Trump to be racist, Ivana said: "I don't think Donald is racist at all. You know, sometimes he says these things, you know, which are silly, or he doesn't really mean them or something like that."
"But he is definitely not racist, I am sure of that," she added.
Asked by host Susanna Reid why she thought Trump said the things he did, Ivana offered the explanation that it was confusing because he was being told what to say by so many people.
"Who knows, he has so many people telling him left and right what to say and what not to say and things like that, and sometimes maybe it gets confusing—I honestly don't know," she said.
The president's former partner also said she had never been treated badly during the pair's marriage, insisting thing were only nasty when there were lawyers involved and stating that once the financial aspect of their divorce had been agreed upon, the pair became friends.
Her comments come following a difficult weekend for the president, who was accused of racism after allegedly commenting during a White House meeting: "Why are we having all these people from shithole countries come here?" while discussing Haiti, El Salvador and several African countries.
Trump reportedly said, "Why do we need more Haitians?" according to people familiar with the meeting. "Take them out," he said, according to The Washington Post.
The president has denied the claims, while his allies have insisted variously that he did not use the word "shithole," and is in no way racist.