Ivana Trump Funeral Pictures: Ivanka, Eric, Don Jr. Lead Mourning
The funeral of Ivana Trump, former President Donald Trump's first wife, was held on Wednesday in New York and was attended by family and well-wishers.
Ivana Trump, 73, died on July 14 at her home in New York City, and her funeral was held at Manhattan's St. Vincent Ferrer Church at 1:30 p.m. ET on July 20.
Here are some of the pictures from her funeral.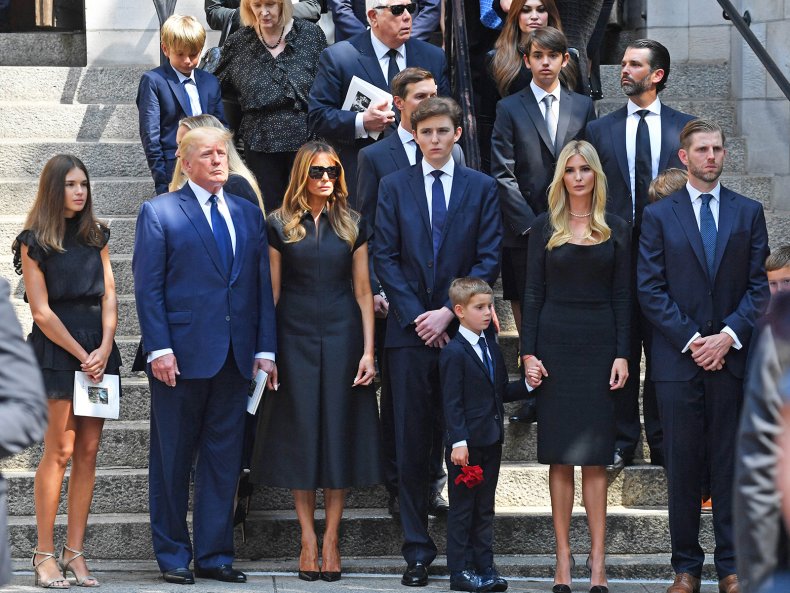 Ahead of the service, Donald Trump took to his social media platform to briefly discuss his anguish at the loss of his former partner.
Trump said that despite the sadness, it was also a time to celebrate Ivana Trump's life.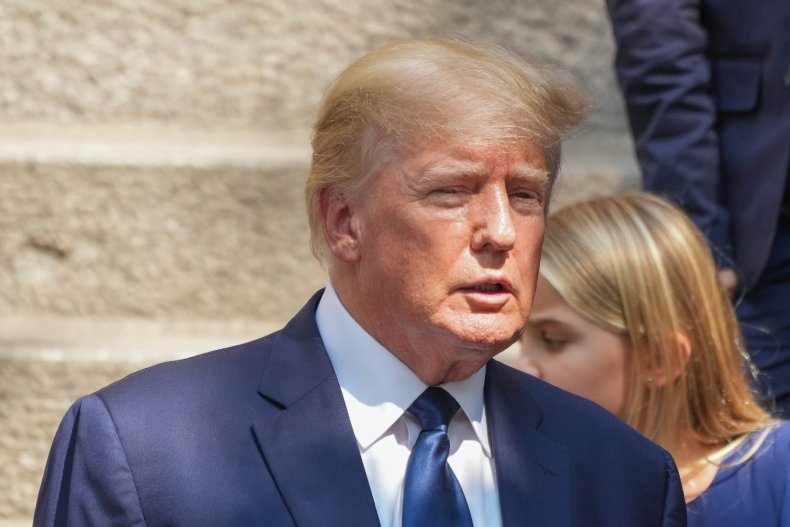 "A very sad day, but at the same time a celebration of a wonderful and beautiful life," he wrote.
"I will be leaving shortly for the funeral service of Ivana. She will be laid to rest today. This will not be easy."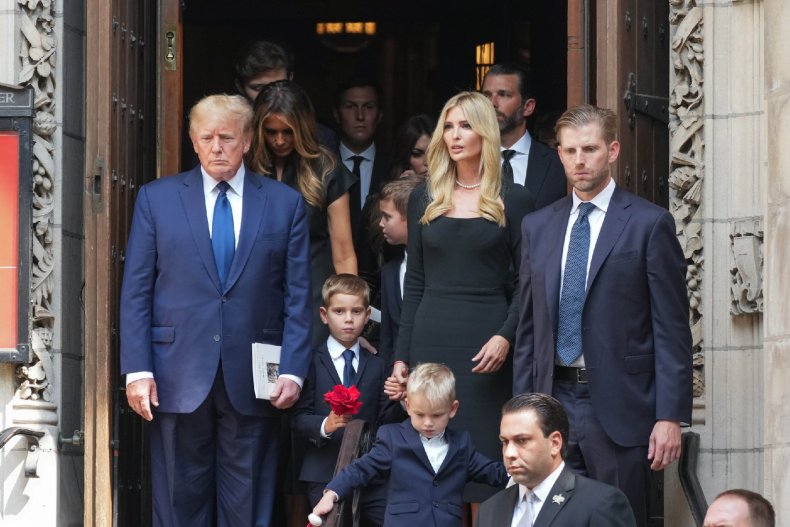 The three children Ivana Trump shared with the former president, Donald Trump Jr., Ivanka Trump and Eric Trump also spoke at the event.
Each of them praised their mother for her character and highlighted the positive influence she had on their lives.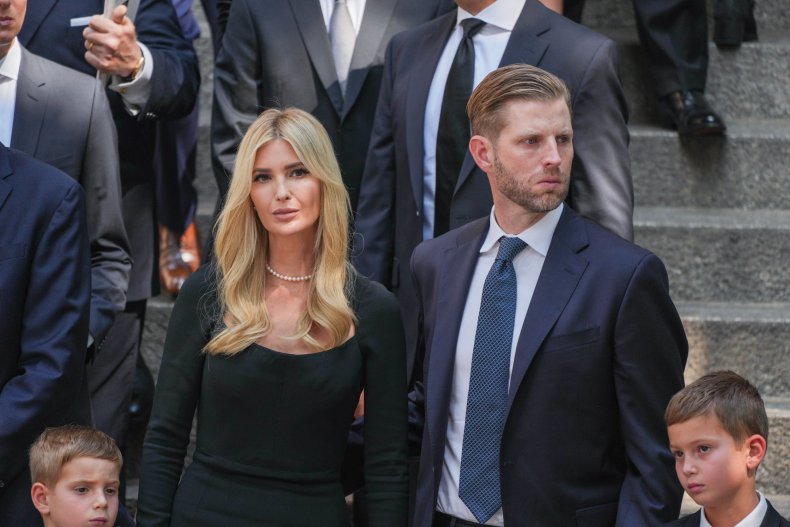 "She had brains; she had beauty. She was the embodiment of the American dream... she was a force of nature, could beat any man down the slopes, any woman on the runway," Eric Trump said during the service, according to a Mail Online report.
"She ruled the three of us [kids]with an iron fist but also a heart of gold."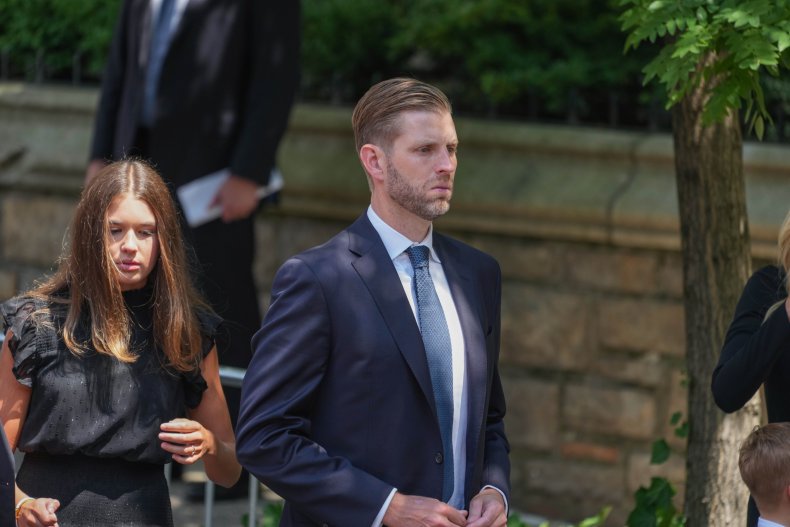 Donald Trump Jr. also spoke during the ceremony and spoke of fond memories and jokes before saying: "I love you, mom," and returning to his seat.
Ivana Trump spoke about the ways her mother inspired her as a child with her actions.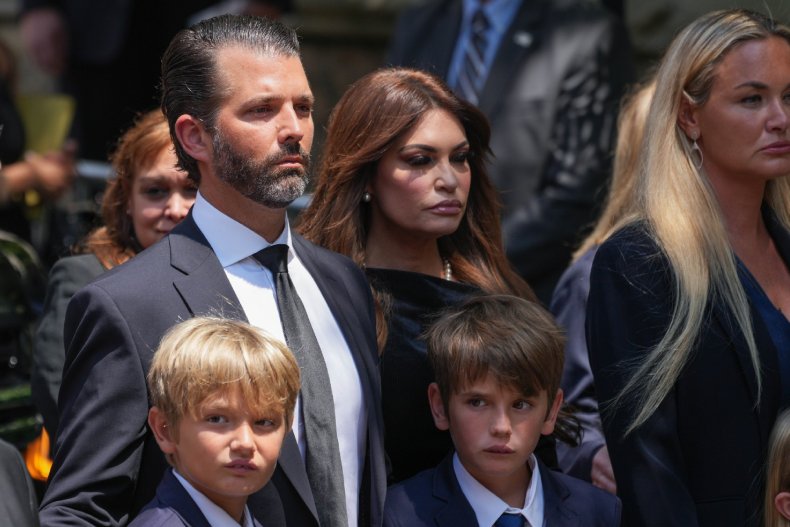 "Growing up, my mother didn't tell me a woman could do anything she wanted to, she showed me," she said.
"She was a trailblazer to men and women alike. My mother once told me there was nothing she couldn't do in heels. She taught us how to spear fish and then cook what [had been] caught. My mom expanded our minds."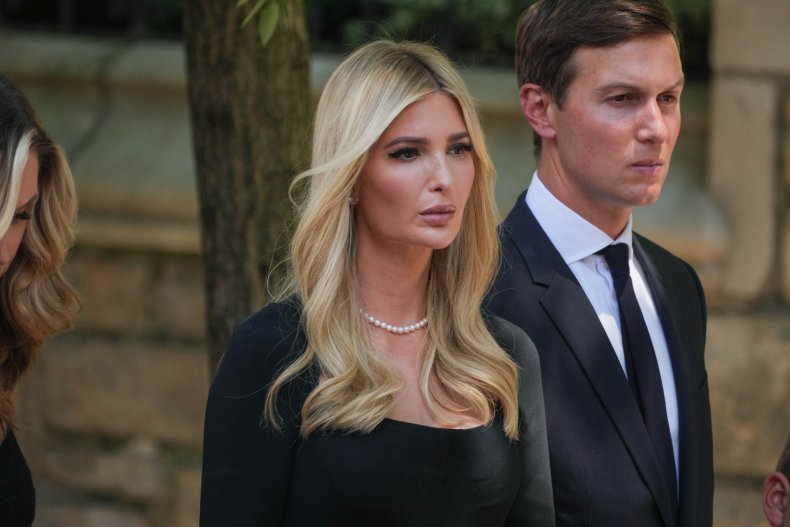 After the service, the family traveled to New Jersey for a private reception at Trump National Golf Club Bedminster.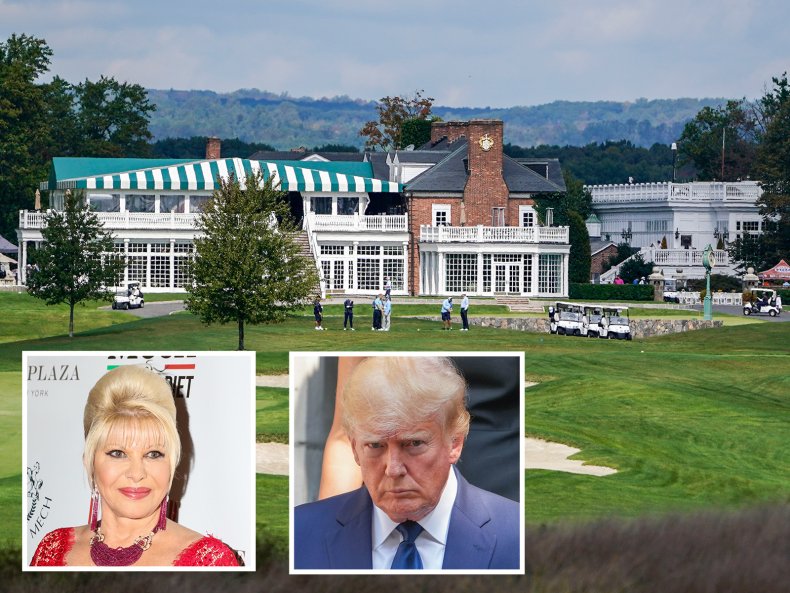 Ivana Trump died due to "blunt impact injuries of torso" sustained during an accidental fall at her Manhattan home last Thursday.
After the news of her death was confirmed, her close friends revealed that she was facing declining health.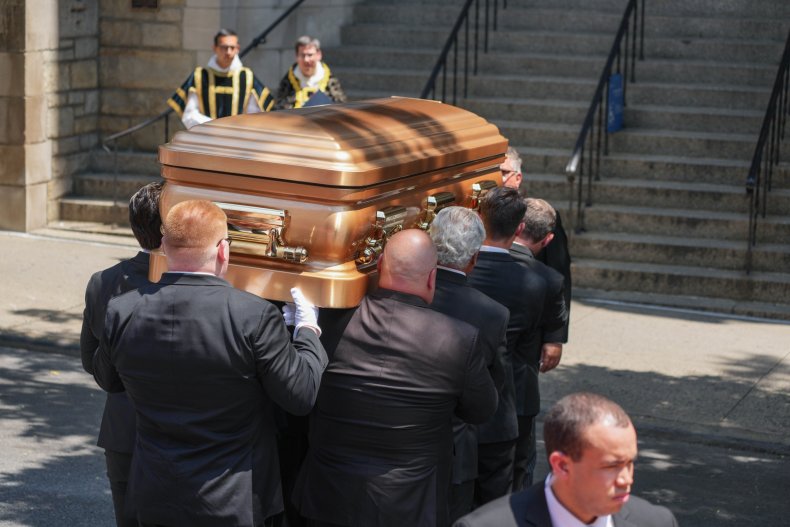 Society columnist R. Couri Hay, told People that the funeral would honor Ivana Trump's legacy.
Hay added that many of Ivana Trump's closest friends and family would be there and she praised the family for setting up a "glamorous send-off."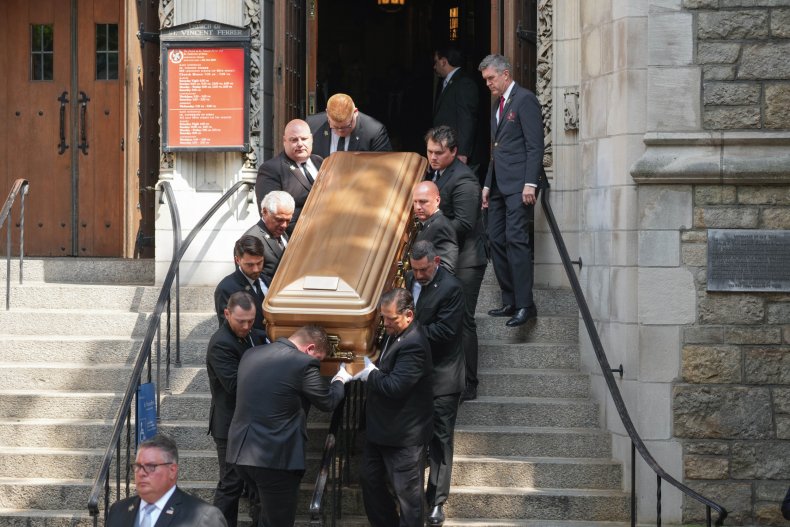 The death of Ivana Trump also resulted in a deposition of Donald Trump and his two eldest children, Ivanka and Donald Jr., being postponed.
This deposition is part of a civil investigation by the New York state attorney general into potential financial fraud by the Trump Organization, according to a Forbes report.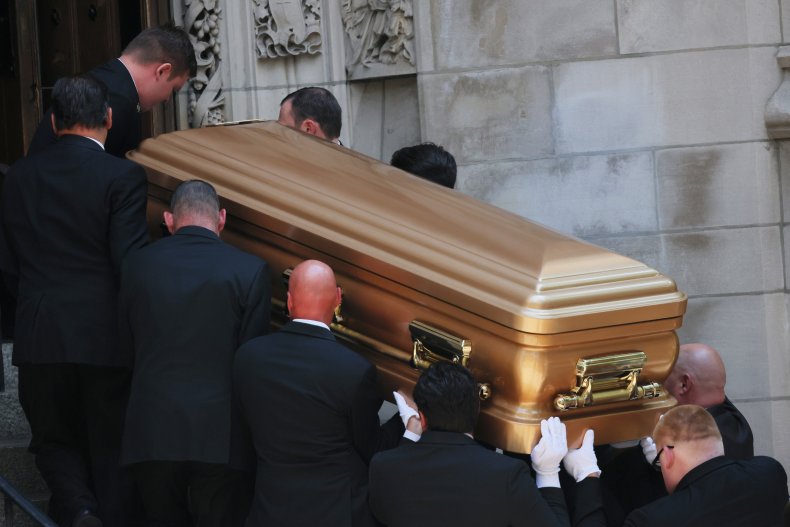 Outside of Frank Campbell Funeral Home in Manhattan, Trump supporters called out to him as the former president prepared to walk out of the location following the procession of the casket.
Fans shouted at Trump: "We love you," as well as yelling "2024!"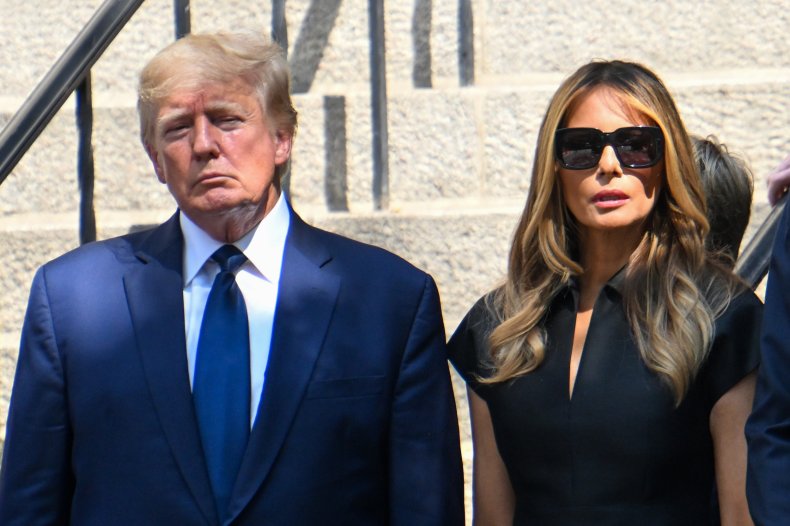 Trump, who was standing alongside his wife Melania and daughter Ivanka, appeared to acknowledge the crowd with a slight raise of his hand.
His son Eric, who also stood next to his father, was seen pumping his fist after Trump's fans yelled "2024."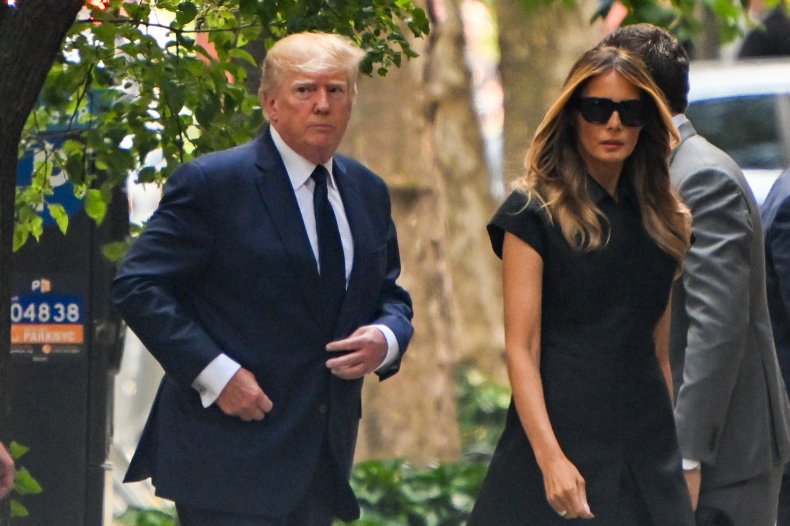 Instead of flowers, the Trump family asked that well-wishers donate to the Big Dog Ranch rescue instead.
The animal rescue service also dedicated a page on its website to Trump and praised her for her philanthropy.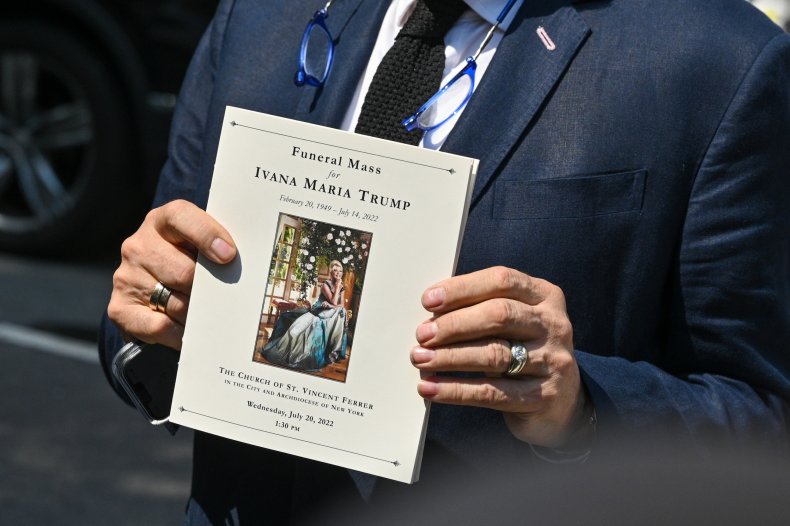 "Ivana Trump was an incredible woman - a force in business, a world-class athlete, a radiant beauty, and caring mother and friend," the page said.
"Ivana Trump was a survivor. She fled from communism and embraced this country."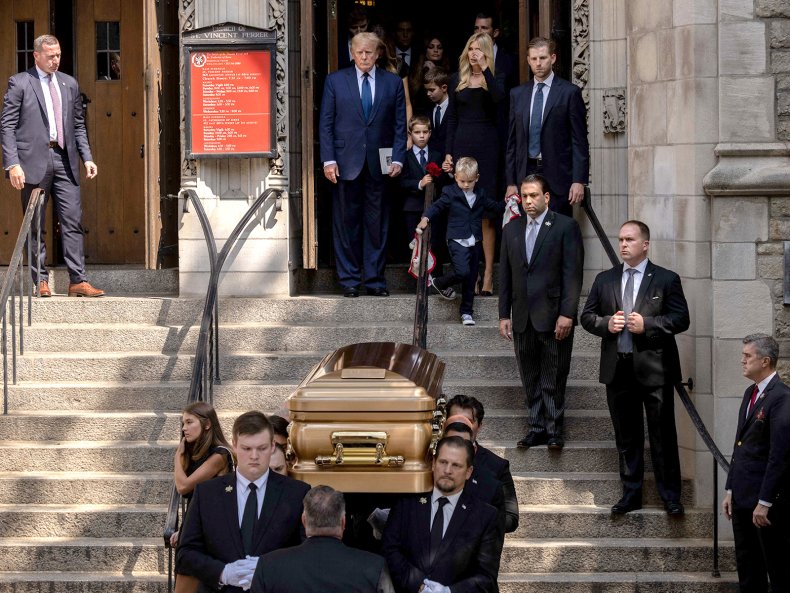 "She taught her children about grit and toughness, compassion and determination."
"Ivana was philanthropically involved with many charities throughout her entire life, but always remained steadfast and passionate in her love for animals."