Ivanka Trump Slammed by Meghan McCain Over Silence on Child Separation Policy at Border
Ivanka Trump, the president's eldest daughter and a senior White House adviser, has been subject to heavy criticism over her silence on the Trump administration's policy of separating immigrant children from their parents at the U.S.'s southern border.
Meghan McCain, daughter to ailing Senator John McCain of Arizona, specifically called out Ivanka Trump on Tuesday during The View, asking "Where is Ivanka in all of this?" while citing the businesswoman's claims to be a champion for women and children within her father's administration.
"Where is Ivanka in all of this? Because she's all for women and mothers and she has a White House role and a job. And I'm sort of interested that her whole platform has been women and mothers and she doesn't have anything to say about this," McCain said.
The criticism came on the heels of the Trump administration defense of its policy, with both Homeland Security Secretary Kirstjen Nielsen and White House press secretary Sarah Huckabee Sanders claiming the administration was following laws put in place before President Donald Trump took office.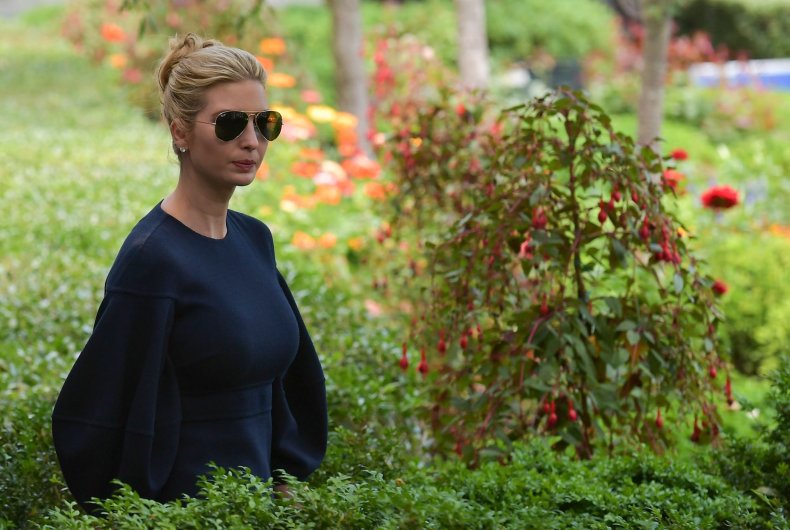 Their claims have been chastised as falsehoods or outright lies to the public following Attorney General Jeff Sessions public announcement last month of a "zero-tolerance" policy that warned immigrants they would be subject to criminal instead of civil prosecution. The change from criminal to civil is what has led to reported estimates of more than 2,000 children being taken from their parents after crossing the border.
And yet Ivanka Trump has not spoken up, out or at all about the widely panned policy. A CNN opinion piece noted Tuesday that during her speech at the Republican Convention in 2016, she sang to the rafters about closing the gender pay gap and better family leave and child care.
Since Sessions put the policy in place, Trump has also been accused of a perceived lack of sympathy when she posted a picture of one of her three children, 2-year-old Theodore, late last month.
Trump's silence was even more noticeable after her stepmother, first lady Melania Trump, released a statement claiming she "hates to see children separated from their families" and expressed "hope" that both major parties could reach a deal in Congress, The Washington Post noted.
The first lady's statement failed to acknowledge that her husband's administration had put the policy in place and that it was not a law previously passed by Congress or any other past administration's policy.