Ivanka Trump Keeps Sharing Pictures of Her Children as White House Takes Immigrant Kids Away from Parents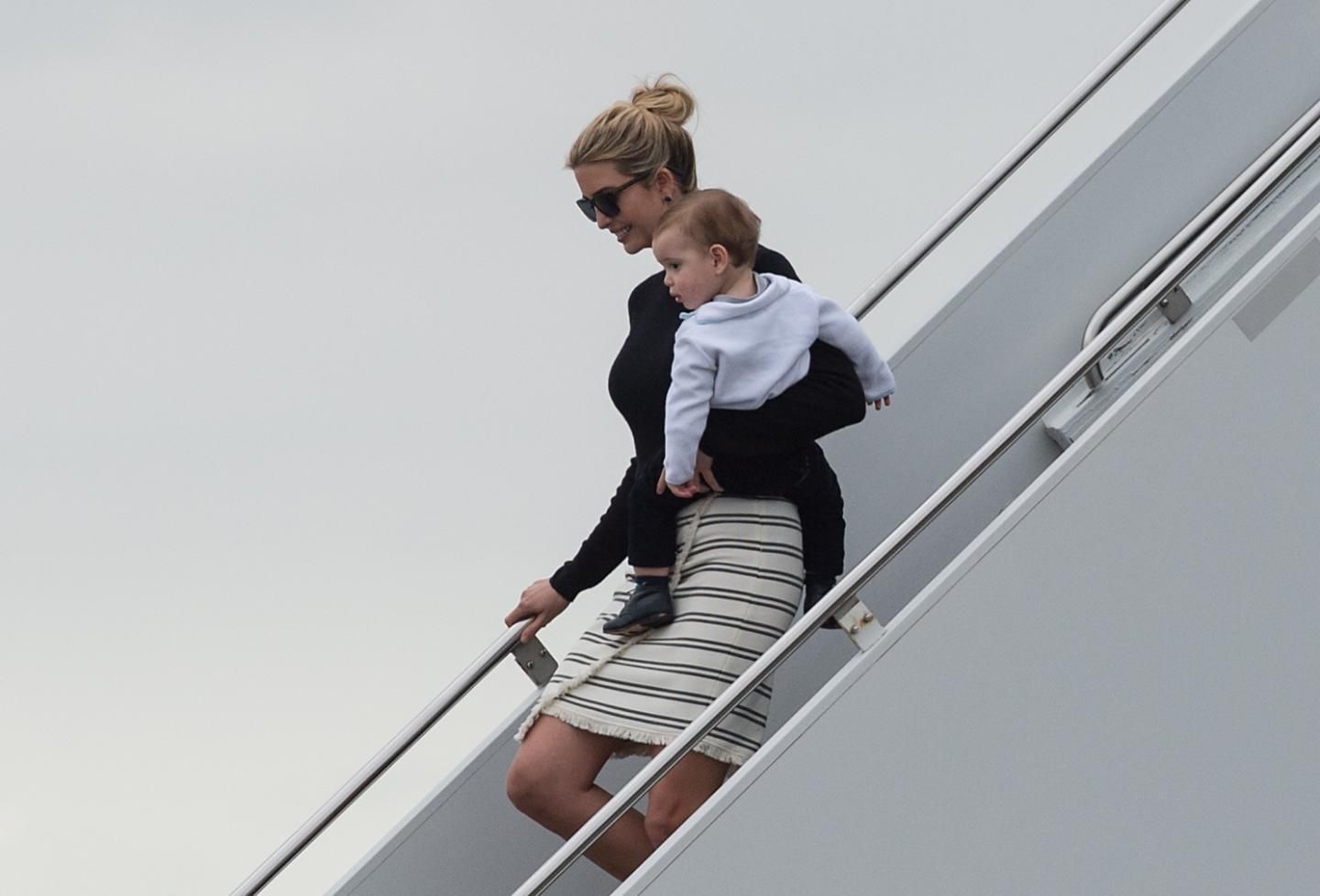 From April 19 to May 31, nearly 2,000 minors were separated from their families by U.S. border agents at the U.S.-Mexico border. That's roughly 45 kids per day. In the same time period, the president's daughter, Ivanka Trump, has shared multiple photos with her three children, Arabella, Theodore and Joseph.
The first daughter posted a picture of herself on Thursday, saying in the caption she was on a date night with her daughter, Arabella. She did so at a time when her father's administration, of which she is an adviser, has separated thousands of families at the southern border. It's prompted some to call it tone deaf.
In response to Ivanka's picture about the special day with her daughter, MSNBC's Mike Brzezinksi said it was "more than tone deaf."
"This is a story about mothers and their vital roles as mothers," Brzezinski said. "When you have babies being taken away from their mothers, you have to ask why the counselor to the president, who was brought in to help the president perhaps create good policies surrounding women, parental leave and domestic policies, is so tone deaf to post a picture about her special day with her daughter."
In early May, Attorney General Jeff Sessions announced the Trump administration would begin separating parents and children at the border, a change from previous administrations' policies—including Trump's own that allowed families to remain together.
"If you are smuggling a child, then we will prosecute you, and that child will be separated from you, as required by law." Sessions said on May 7. "If you don't like that, then don't smuggle children over our border."
In the past week, new questions have been raised over the conditions of the child immigrant detention centers where minors are taken once separated from their parents. One reporter who was given access inside a Texas facility that was once a Walmart described it as a "jail." Newsweek reported on Tuesday that state inspectors found nearly 150 health violations at 16 detention facilities in the past year.