Ivanka Slammed for Another 'Tone Deaf' Tweet, This Time About Stay-at-Home Parents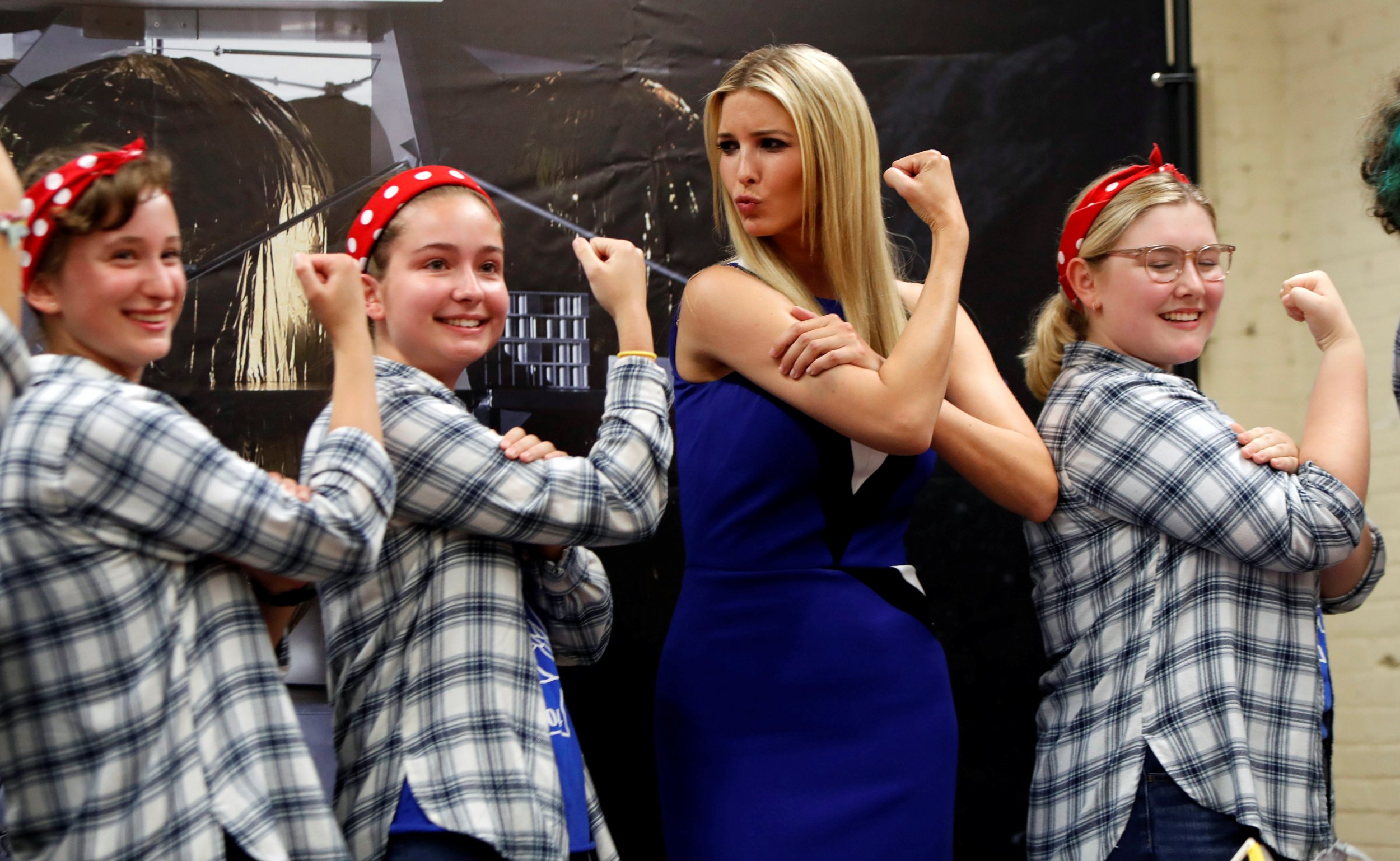 First daughter Ivanka Trump has come under fire for a tweet about stay-at-home parents on Labor Day.
The White House adviser and daughter of President Donald Trump took to the social media site to give a shout out to parents who stay at home with their children—prompting an immediate backlash.
"Today, on ‪#LaborDay, let's also recognize the amazing stay-at-home parents across America, who seldom receive the credit they deserve for the invaluable work that they do, as they nurture and raise the next generation of American workers! Thank you!‪#HappyLaborDay," she wrote.
But the message did not go down well—with numerous social media users messaging about the comment, suggesting that Ivanka was unaware that some people could not afford to stay at home with their children, and suggesting her comment was "tone deaf."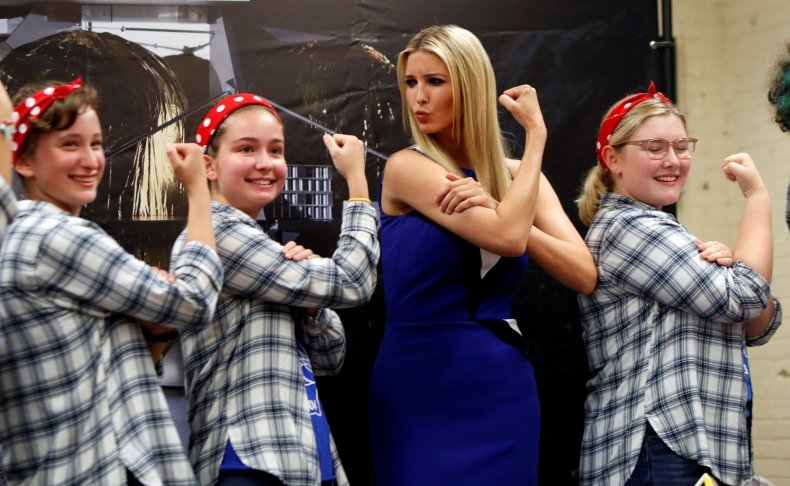 "If they're staying at home, they must be wealthy—like you. I don't know a single stay at home mom or dad. My community has parents who all work two or more jobs in order to make ends meet. Our tax cuts weren't like yours and your millionaire donors," one user wrote.
Another added: "Pardon me if I save my recognition for parents who are working up to THREE jobs to keep a roof over their heads and food on the table instead of applauding rich folks who leave the "nurturing" to nannies. God, you're ignorant of anything real!"
Several tweets to the first daughter also brought up the topic of paid parental leave, an issue on which Ivanka has campaigned. However, her paid family leave policy is not without its detractors, with suggestions that it will leave working families financially worse off in the long term.
In addition to messaging about stay at home parents, Ivanka also sent a more general message on Labor Day, commenting: "On #LaborDay we honor the American worker, past and present, who built our great country and celebrate the many accomplishments of the people (a record 156 million!!) who make up today's American workforce!"
Unfortunately for Ivanka, there were also a number of negative comments underneath her earlier post, with some pointing to her now-defunct clothing company's manufacturing premises overseas, which reportedly underpaid workers.