Ivanka Trump Admits She 'Doesn't Understand How Birthdays Work' After Ignoring Tiffany's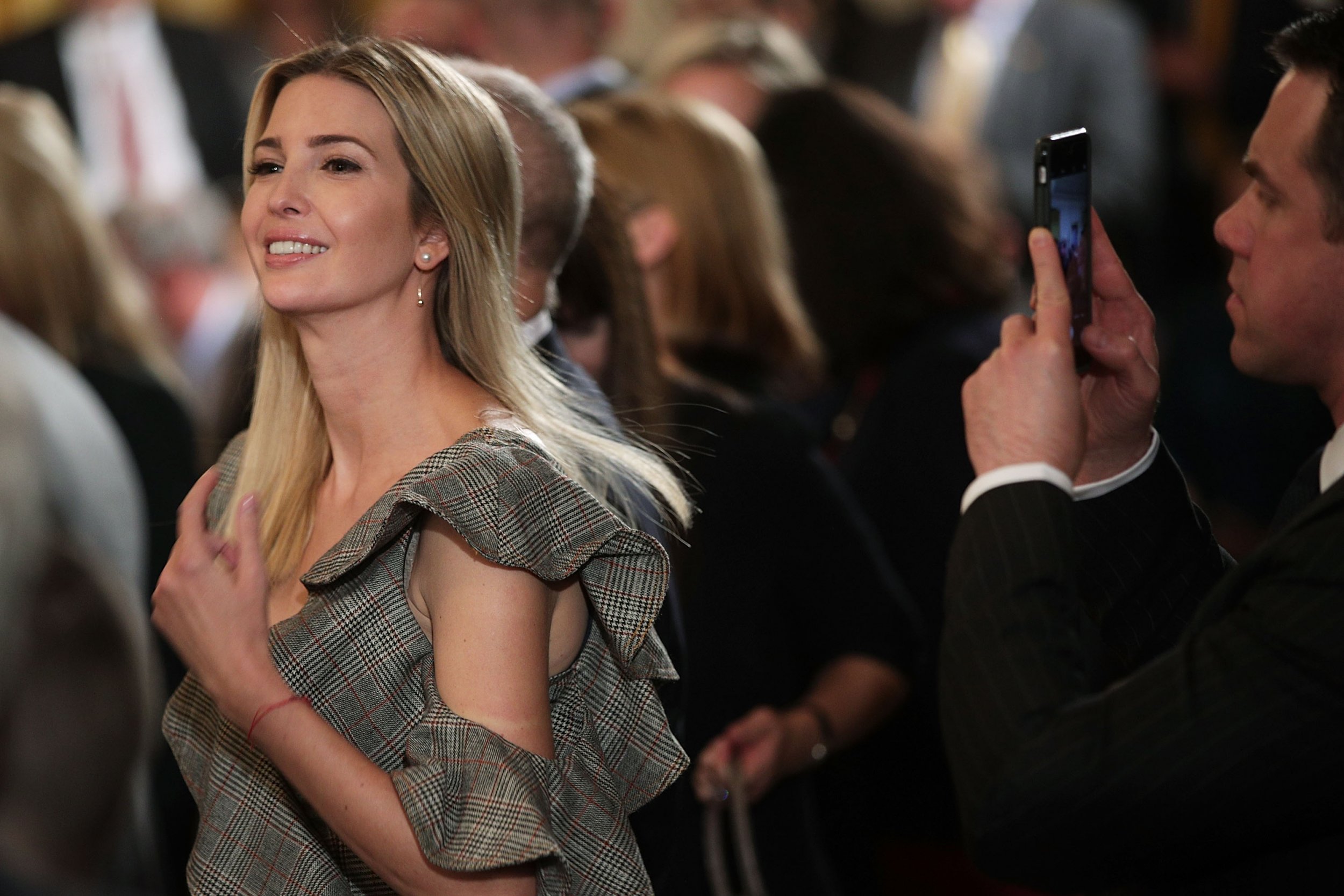 Today is Ivanka Trump's birthday—and the first family seemingly shares her misunderstanding of the special day.
Her 6-year-old daughter, Arabella, wrote her a birthday note on Trump stationery saying, "Dear Mom, thank you for giving me birth." Trump remarked on Twitter, "Clearly, I'm not the only member of my family who doesn't understand how birthdays work."
Ivanka's daughter can be forgiven, given her mom's own misunderstanding of what a birthday is. In November 2016, Ivanka posted a photo to celebrate her son Theodore's eight-month "birthday." The proud mom posted on Twitter, "I cannot believe that Theodore is eight months old today! Happy birthday little teddy bear!"
It sparked jokes on the Internet that birthdays are an annual celebration.
The joke continued when VICE journalist Eve Peyser published a compilation of words on October 24 that Trump seemingly doesn't know how to use. The misused phrases include her spin on being "complicit" in everything the president does as a positive trait, and presumably misunderstanding the word "otherwise" when she visited her nephew, Luke, with the caption, "Cuddling my little nephew Luke… the best part of an otherwise incredible day!"
President Donald Trump fueled rumors his eldest daughter is his favorite child, celebrating her birthday weeks after ignoring the birthday of his youngest daughter, Tiffany, on social media October 13, as did the rest of the Trump family. For the eldest Trump, the president and his wife Melania took part in a surprise birthday dinner for Ivanka held at the Trump hotel's townhouse suite.
It remains to be seen if Trump will get a shoutout on the president's favorite social media channel, Twitter. In previous years, Ivanka, Melania, and Donald Trump Jr. all previously received birthday wishes via Twitter from the president. Even the U.S Coast Guard, Navy, Air Force and Army received shout-outs on their birthdays.