President Trump Celebrated Ivanka's Birthday, Weeks After Ignoring Tiffany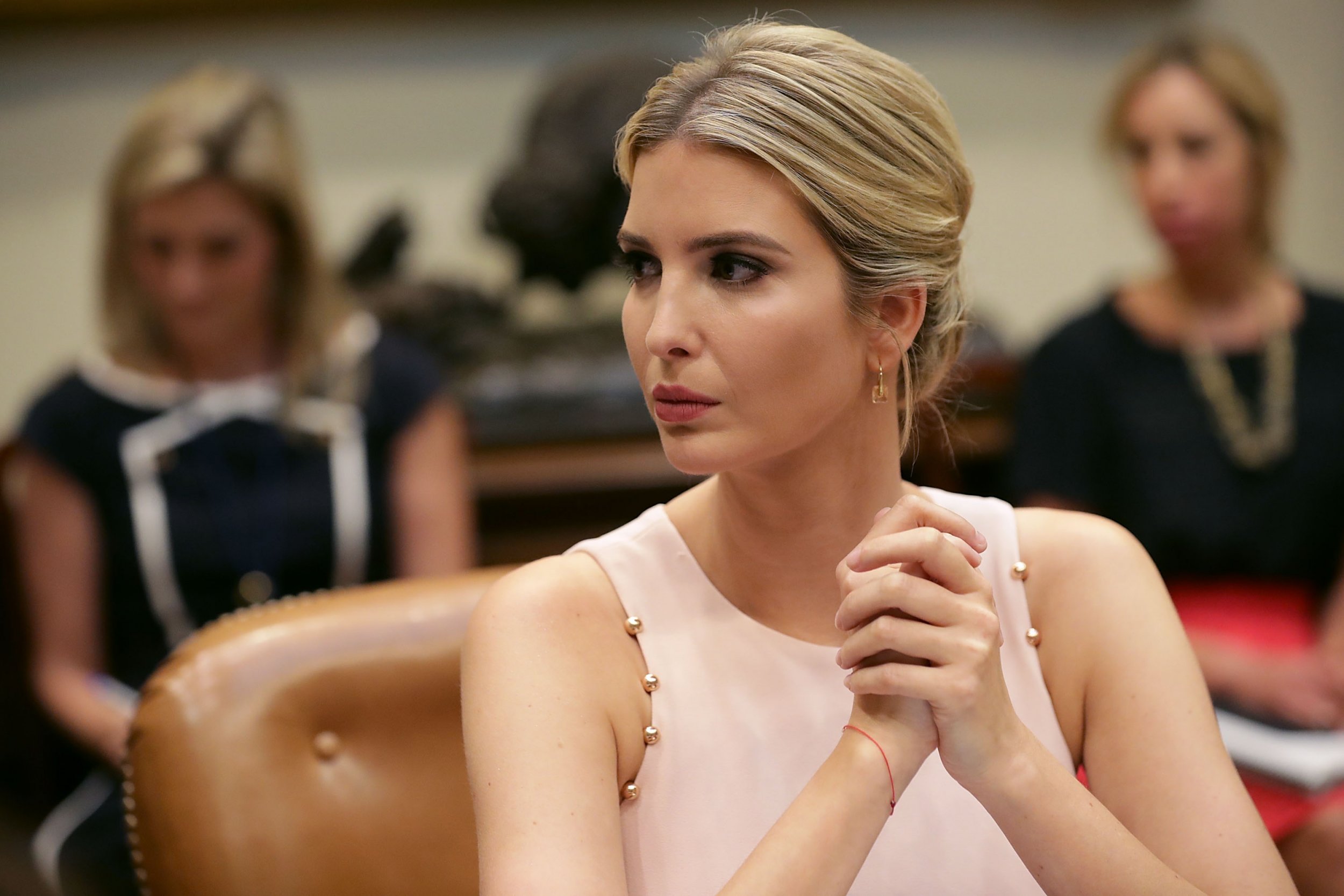 President Donald Trump has done nothing to dispel rumors his eldest daughter is his favorite child, celebrating her birthday weeks after ignoring the birthday of his youngest daughter, Tiffany, on social media.
According to Politico, Trump and his wife Melania took part in a surprise birthday dinner for Ivanka held at the Trump hotel's townhouse suite this weekend to celebrate ahead of her turning 35 on Monday.
The celebration of Ivanka comes several weeks after the president failed to acknowledge the 24th birthday of Tiffany Trump on social media despite Ivanka, Melania, and Donald Trump Jr. all previously getting birthday wishes via Twitter from the president. Indeed, even the U.S Coast Guard, Navy, Air Force and Army received shout-outs from Donald Trump on their birthdays.
And Tiffany's birthday wasn't just ignored by her father on Twitter. Her half-sibling Ivanka and stepmother Melania also failed to send her birthday wishes online, although they may all have wished her a happy birthday in person.
Just days before the first daughter celebrated turning 35, she shared an Instagram picture of herself and her husband Jared in celebration of their eight-year wedding anniversary, captioning the picture: "Happy eight-year anniversary to the love of my life!"
While Trump appears to treat his two daughters very differently, his first wife Ivana, who is mother to Ivanka, Donald Jr. and Eric Trump, commented this weekend that the president wasn't able to converse easily with his children until they were adults.
In an interview with AM970's The Answer released on Sunday, Ivana told host John Catsimatidis of the president as a father: "He did not know how to speak the children's language."
"He was not able to do it until the kids were in university," she added, also explaining she took responsibility for raising the children after the pair divorced.