Trump Ignored His Kids Until They Entered College, Ivana Says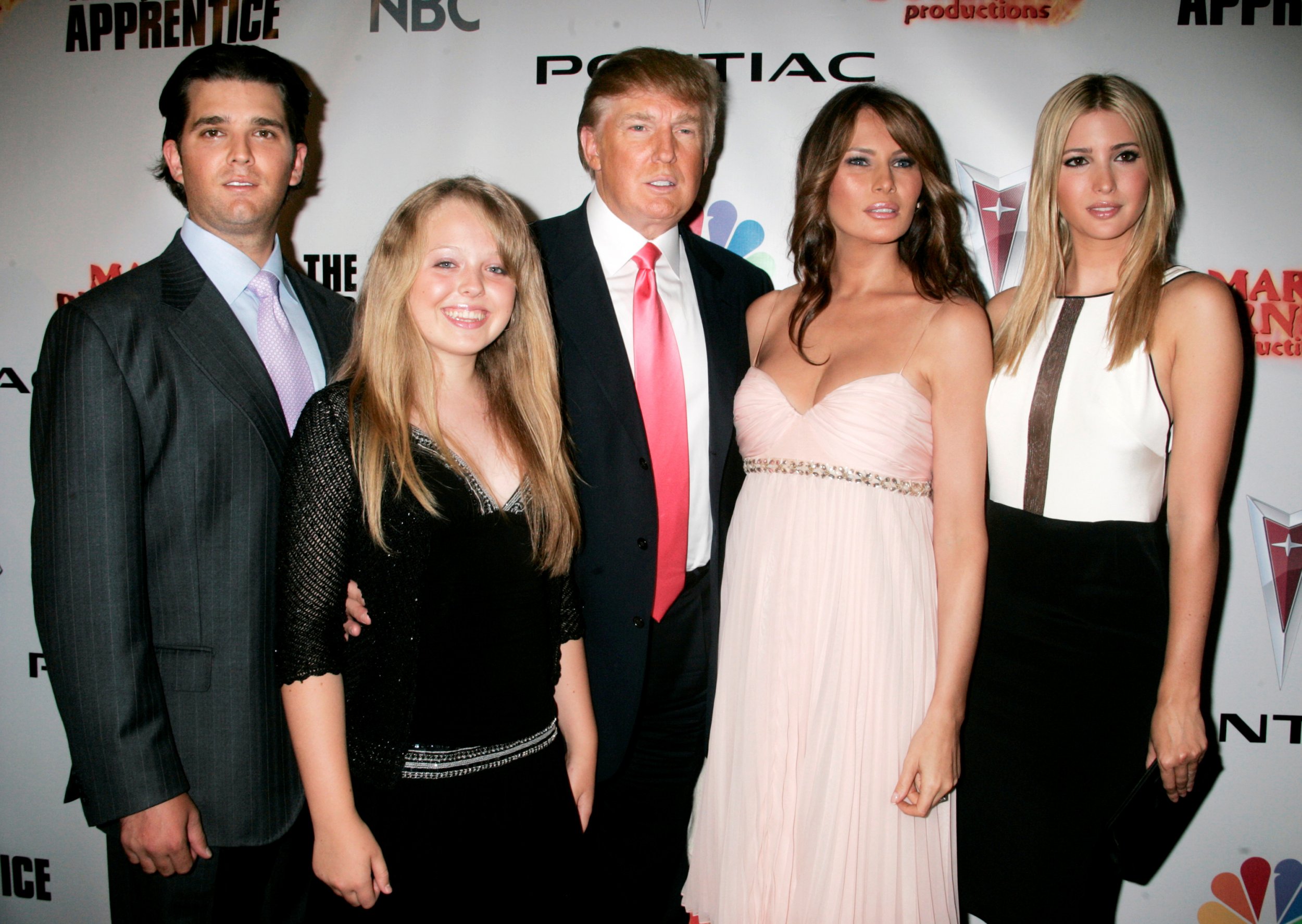 Donald Trump's first wife Ivana claims he wasn't able to speak to his children properly until they were adults.
In a radio interview with AM970's The Answerreleased on Sunday, in which she was promoting her new book Raising Trump, the former model and businesswoman said the president had found it difficult to interact with the kids.
"He did not know how to speak the children's language," Ivana told host John Catsimatidis.
"He was not able to do it until the kids were in university," she added, explaining that after she divorced the billionaire businessman, she decided she would be the primary caregiver for the couple's three children, Donald Jr., Ivanka, and Eric.
Indeed, the president appeared to have an awkward exchange with the children of White House reporters who visited the Oval Office on Friday in Halloween costumes.
The president told one child: "You have no weight problems; that's the good news, right?" also telling reporters they had done "a good job here," referring to their kids, while adding of himself: "I wouldn't say you did a good job here," Business Insider reported.
Ivana and her former husband have remained on reasonably good terms, with the pair reportedly still talking frequently; although the release of her new book and subsequent comments about the current first lady have resulted in a seemingly frosty relationship with Melania.
After Ivana joked that she was the real first lady, and commented she tried to avoid calling the White House in case Melania picked up, the first lady hit back at the comments.
Melania's spokesperson said in a statement: "Mrs. Trump has made the White House a home for Barron and the President. She loves living in Washington, D.C., and is honored by her role as First Lady of the United States. She plans to use her title and role to help children, not sell books. There is clearly no substance to this statement from an ex, this is unfortunately only attention-seeking and self-serving noise."
Ivana has continued promoting her book, which details the way she raised her children, explaining to AM970 "I kept them busy, busy, busy. Because if you keep your kids busy they have no time to get in trouble."
She also added further advice for parents, stating: "don't give your kids too much money" and detailing the classes she put her children in.
"Ivanka had singing classes, piano classes, ballet classes. The boys had hockey classes, karate classes, skiing classes, golf classes, tennis classes," she said.
"You try everything, and then you watch to see what the kids are good at … Ivanka, for example, she did not like the piano classes, so I cut them off. She did not enjoy it. And I know if you don't enjoy what you're doing, you can never be great at it," she added.