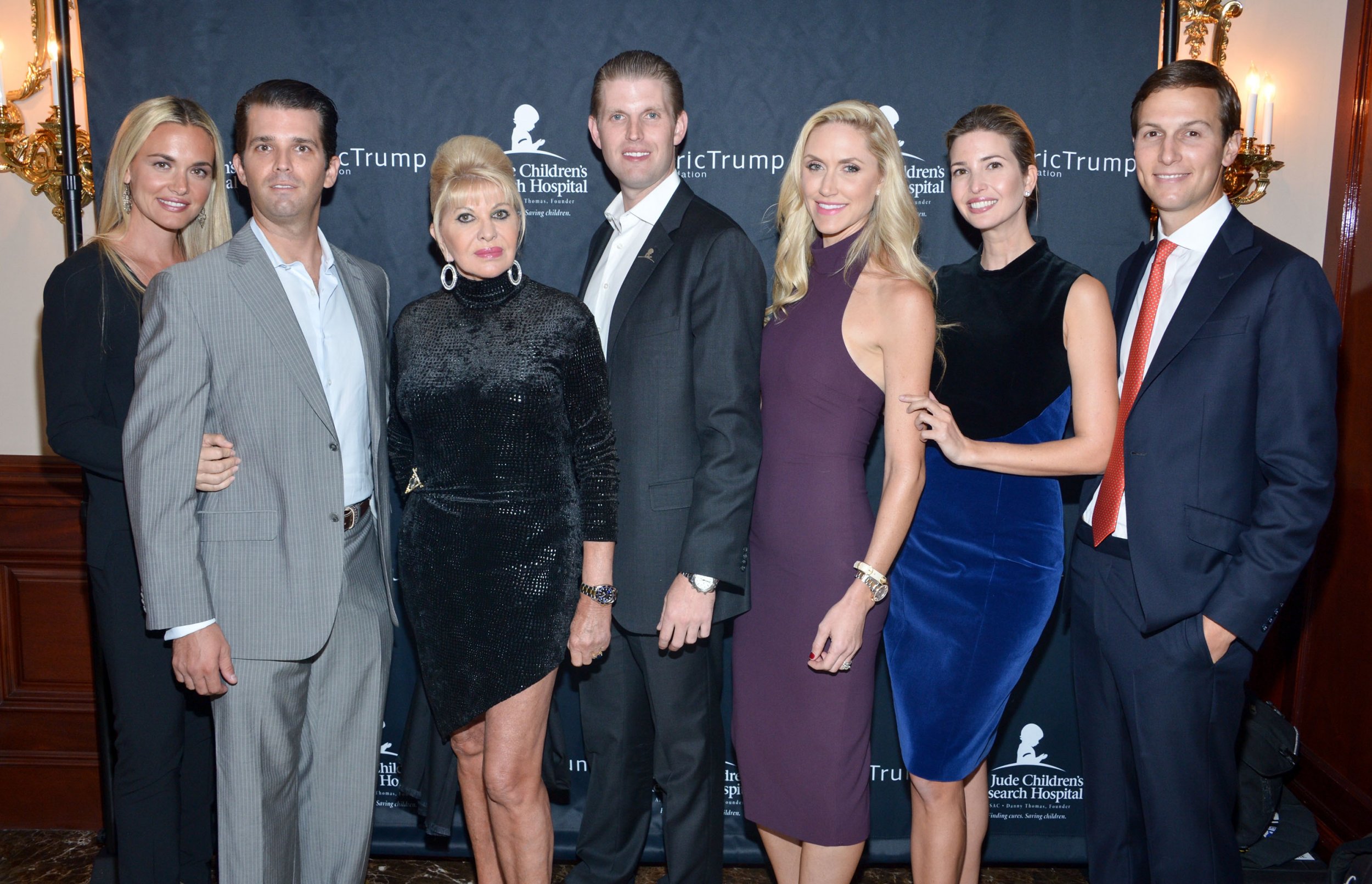 Ivana Trump and Melania Trump keep saying they're fine with each other, but the pettiness of their long feud is alive and well.
Ivana Trump let everyone know she is in fact "first lady Trump"—she just isn't the "first lady of America," when she appeared on The Wendy Williams Show Friday to promote her new book, Raising Trump.
"I tell you, I'm technically first lady Trump," Ivana told Williams. "I was first wife. I don't know what is Melania's problem. She just have to get over it. She is first lady of America, but I'm first lady Trump, excuse me, and have three grown-up kids."
This comes just days after Ivana Trump called herself the real "first lady" during a Good Morning America interview.
"I [don't] really want to call [Trump's White House] because Melania is there," Ivana said earlier this week. "And I don't want to cause any kind of jealousy or something like that because I'm basically first Trump wife. OK? I'm [the] first lady."
She later called Melania Trump a "nice girl."
"I said that she is a very nice girl and it is very tough to be on campaign," Ivana Trump said Tuesday on Fox News. "I sent to Melania the text [saying] the last thing I would want to do is say something bad about you, you know, because you are family and I don't say anything bad or do anything back to the family member," she added, defending her initial comments.
Melania Trump's spokesperson clapped back at the original Trump wife earlier this week by releasing a statement that said, "Mrs. Trump has made the White House a home for Barron and the President. She loves living in Washington, D.C., and is honored by her role as First Lady of the United States. She plans to use her title and role to help children, not sell books. There is clearly no substance to this statement from an ex, this is unfortunately only attention-seeking and self-serving noise."
When Williams asked Ivana Trump about Melania Trump's statement, Ivana Trump said, "I have no idea why she did it, 'cause I never said I'm first lady of America. Better her than me, frankly, you know."
Melania Trump could not be reached for comment Friday.