Trump Marriages: Everything to Know About Ivana, Melania and Marla Ahead of New Book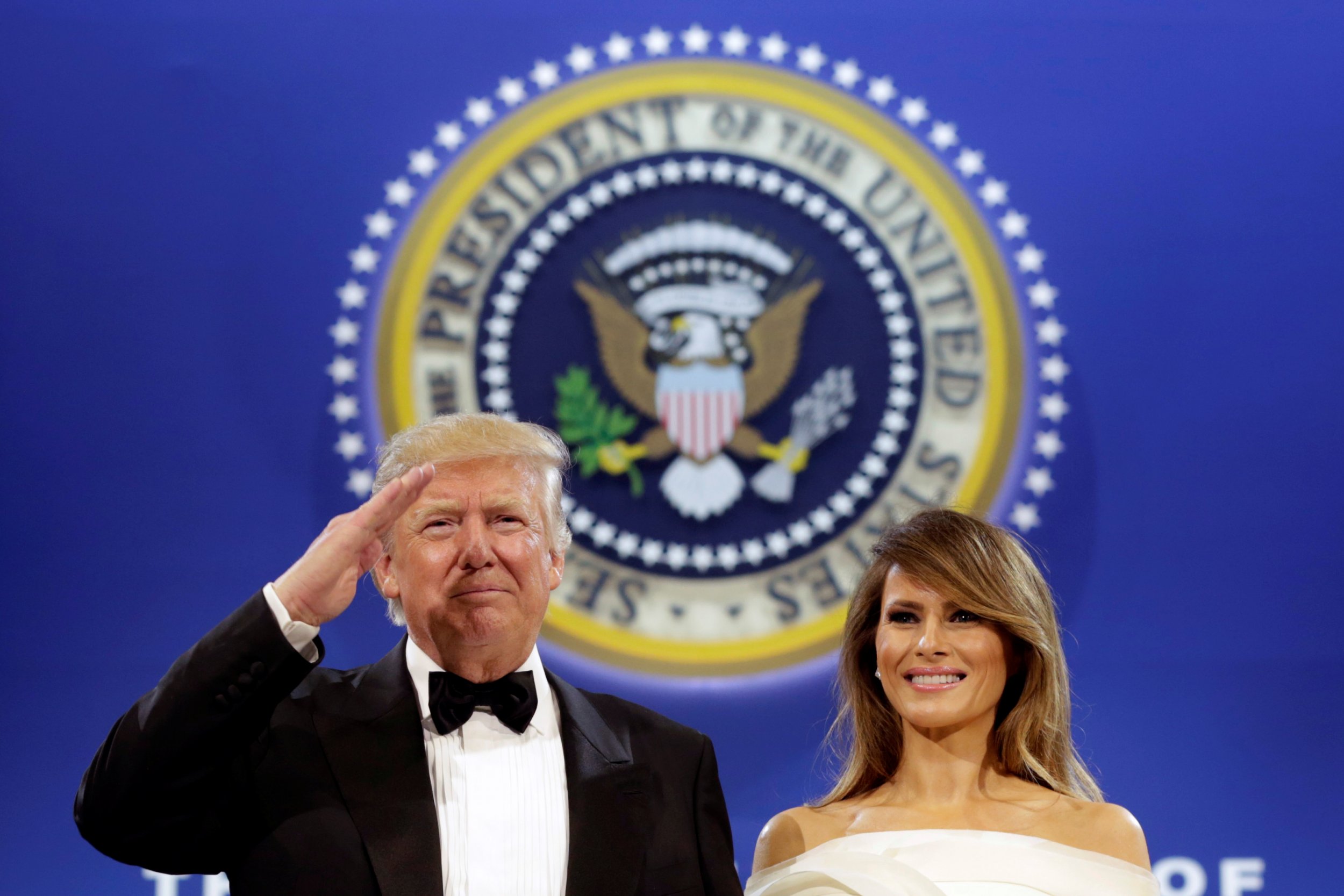 Donald Trump's first wife Ivana's book is set to hit the shelves in less than a week, bringing with it an inside look into the marriages and divorces of the president.
Although the book, titled Raising Trump, focuses on Ivana's experience raising the president's three eldest children, his second wife Marla Marples merits a mention from his first wife, as does the moment Ivana realized her marriage of 15 years was over.
Ahead of the book's release, here's a reminder of Donald Trump's three marriages.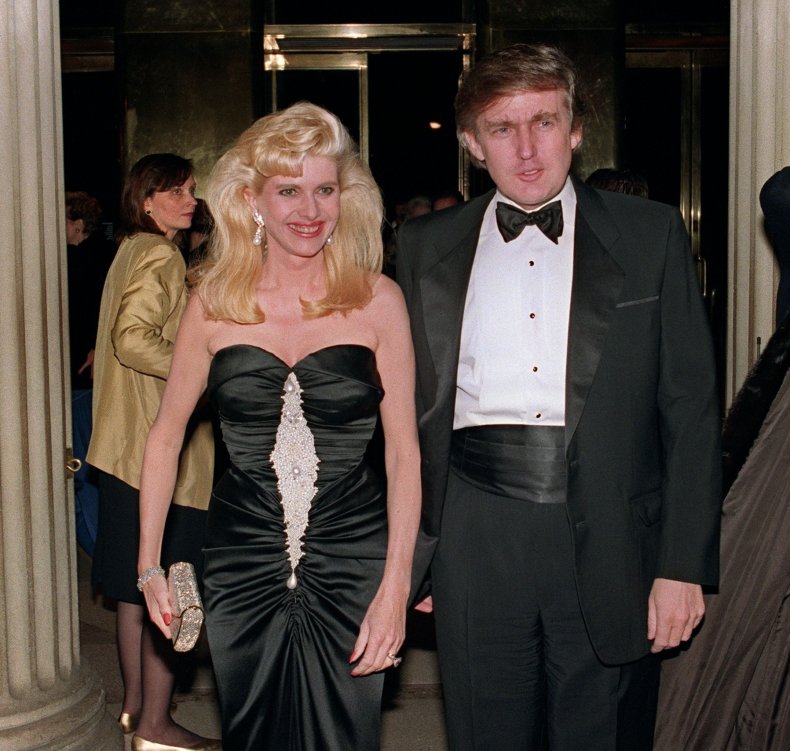 Ivana Trump
Married to Donald from 1977 to 1992, Ivana shared three children with the president; Donald Jr., Ivanka and Eric, as well as nine grandchildren. The Czech-American businesswoman and former model worked as a vice president of interior design for The Trump Organization following her marriage to Donald, collaborating with him on a number of projects.
She retains a good relationship with the president, reportedly encouraging him to continue his prolific Twitter use, and the pair are said to speak regularly despite a frosty breakup that saw her children refuse to speak to him for a year. Indeed, she even took a cameo role in the film First Wives Club, in which she poked fun at her divorce from Trump.
In her new book, an early copy of which was obtained by The Associated Press, Ivana discusses the moment she realized her marriage to Donald was over; writing: "This young blonde woman approached me out of the blue and said 'I'm Marla and I love your husband. Do you?'"
"I said 'Get lost. I love my husband.' It was unladylike but I was in shock," she added.
Marla Marples
As with Trump's first wife Ivana, Marples and the president appear to be on good terms; indeed, she had a front-row seat to his inauguration in January.
Marla and Donald were married from 1993 to 1999, with the pair meeting while he was married to his first wife, who reportedly does not feel as warmly towards Marla as her ex-husband does.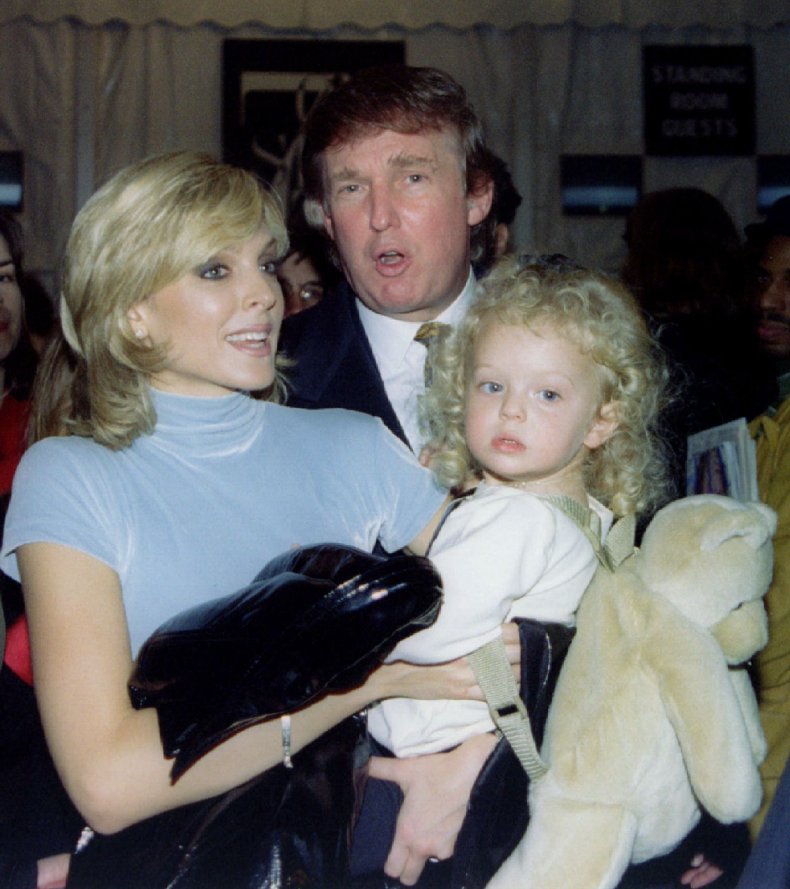 Marla shares one child, Tiffany, with the president and has been a vocal supporter of her daughter's speeches at large public events backing her father.
The actress has appeared on Dancing With The Stars and as a guest host on The View.
Melania Trump
Donald Trump's third, and current, wife Melania hails from Slovenia. Born Melanija Knavs, she changed her name to Melania Knauss prior to moving to the U.S. in the 1990s.
Melania met Trump while she was working as a model, dating him for several years before the pair tied the knot in 2005, and have one child together—Trump's youngest son, Barron, who is now aged 11.
During the initial days of Trump's presidency, Melania opted to remain in New York while Barron finished out his school year, prompting speculation she was not keen on taking on the mantle of first lady.
She has since hosted White House events and pledged to champion the fight against cyberbullying when her husband took office.