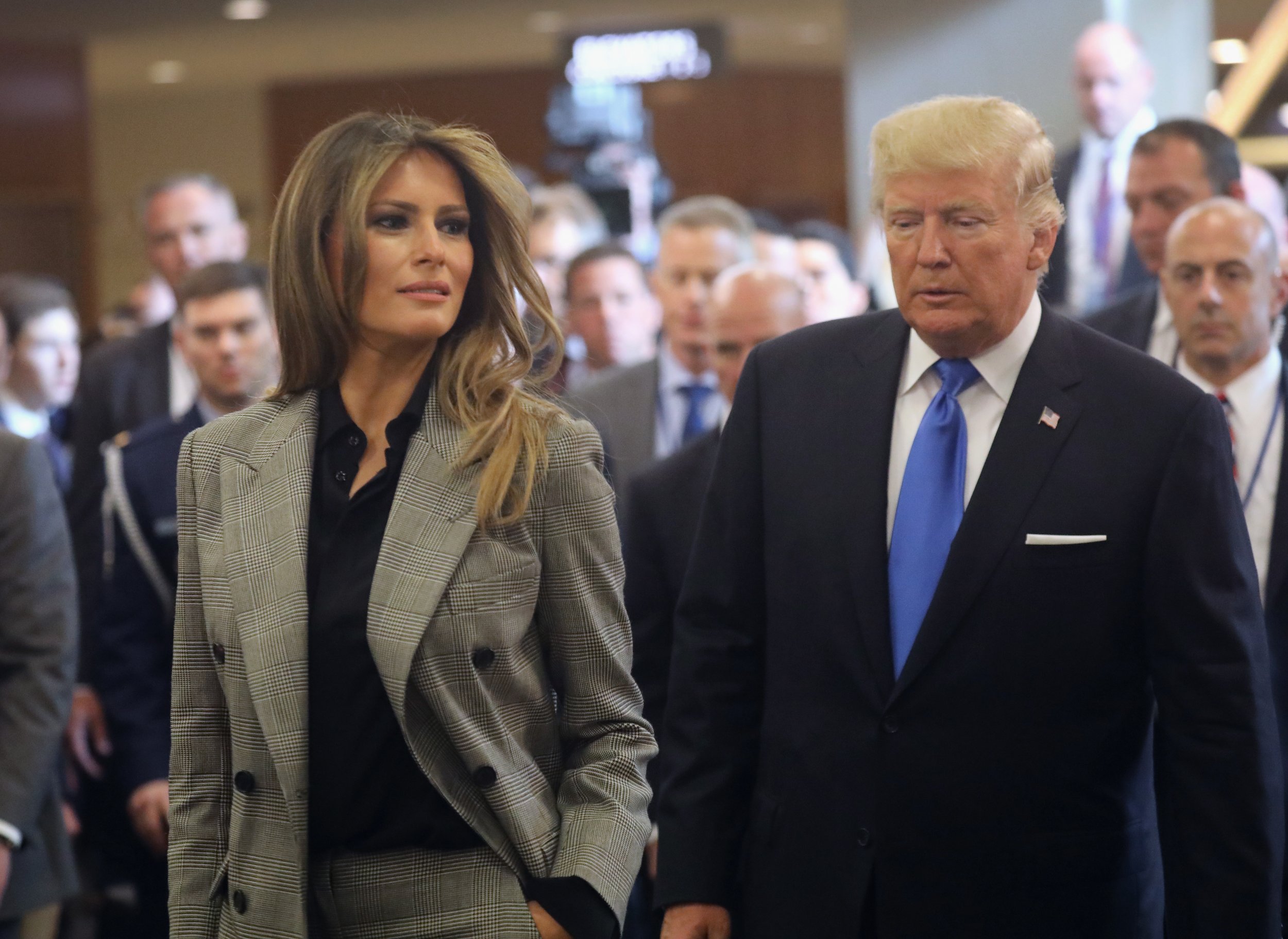 Just like Uncle Sam, Donald Trump wants you... to tell you how great you think his wife is.
The president's campaign emailed supporters Thursday seeking opinions on first lady Melania Trump. The Trump Make America Great Again Committee sent out a three-question poll asking whether people saw her favorably and soliciting feedback on whether she should assume a more public role.
"The mainstream media has been publishing polls showing the American people's strong support for first lady Melania Trump. Even the media can't deny her poise, class and patriotism," the email read. "We want to be sure that an accurate portrayal of Melania Trump's support is given."
The Trump team regularly creates its own, often-skewed polls. In August 2016, for example, the campaign asked fans to complete a 30-item Mainstream Media Accountability Survey with questions like "If Donald Trump said or did half of the things Hillary Clinton has, the media would effectively end his candidacy." But Thursday's was his first such survey centered around his wife.
It's probably no coincidence that the email went out the same day that CNN released poll data showing that Melania Trump is the most well-liked person in the first family. Some 44 percent of the roughly 1,000 respondents told the outlet they had a favorable opinion of the former model, while 35 percent of people said they had an unfavorable view. Another 14 percent said they had no stance.
Her poll numbers from September were relatively unchanged from April. She was especially popular among men, Republicans and people over age 65.
The Trump camp's email survey also came just after the first lady finally got to work on her anti-bullying program. Melania Trump gave a speech at the United Nations Wednesday about how "no child should ever feel hungry, stalked, frightened, terrorized, bullied, isolated or afraid, with nowhere to turn." (Users on social media quickly pointed out that Donald Trump often bullies reporters and opponents online and in-person.)
Melania Trump's predecessors have all had relatively public roles in the White House, spearheading initiatives about literacy, education, healthy eating and women's rights. Their approval ratings have also typically been pretty high, even when their husbands' weren't.
Michelle Obama's average favorable rating while Barack Obama was in the White House was 65 percent, according to the Washington Post, and Laura Bush's average was 72 percent. Hillary Clinton ranked slightly lower, at 56 percent.