Melania Trump, Wife of a Notorious Online Bully, Takes a Stand Against Bullying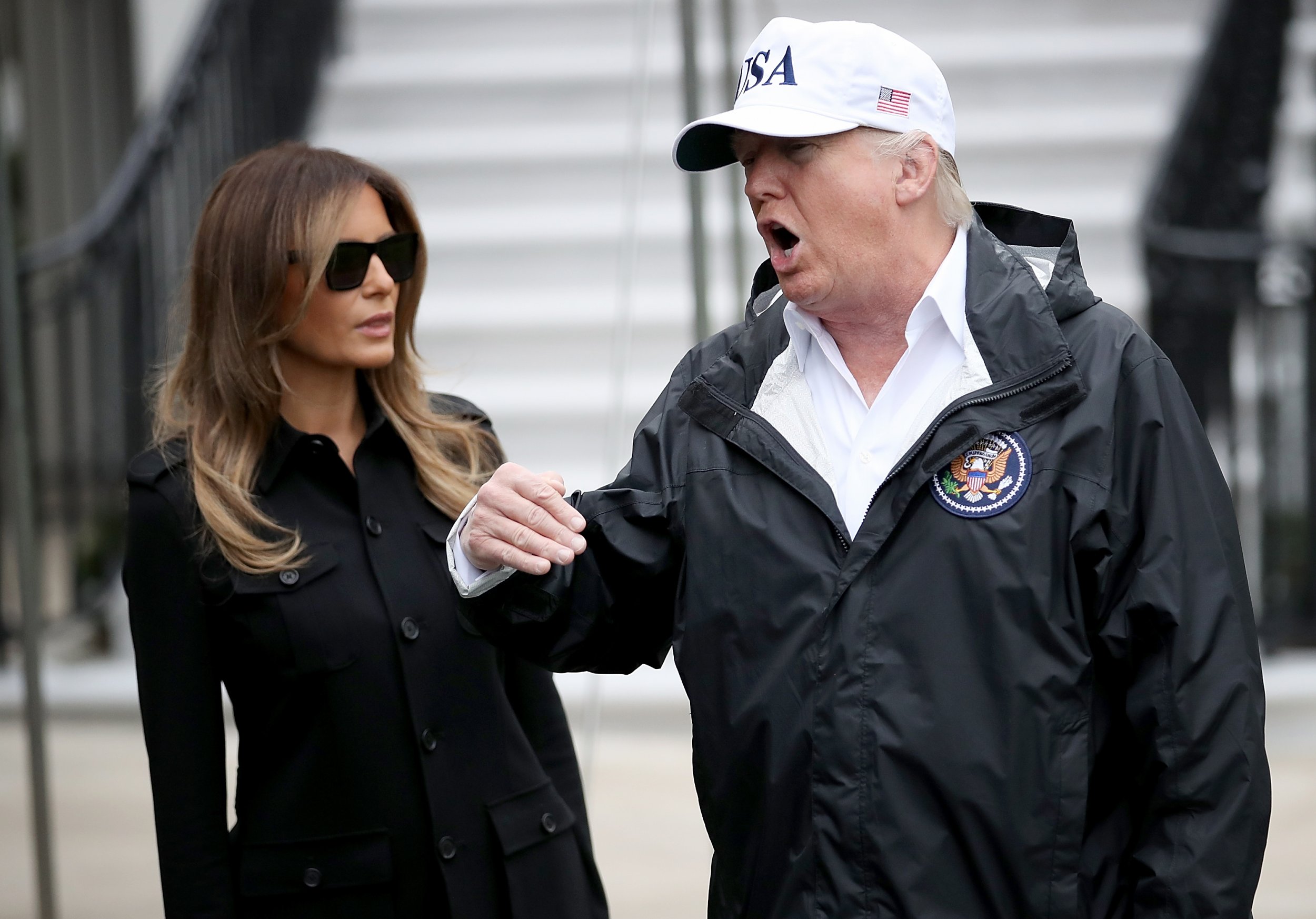 Melania Trump is finally ready to take on bullies worldwide.
The first lady read remarks on bullying—an issue she vowed to tackle as first lady before assuming the White House—during a luncheon Wednesday at the United Nations. The prepared statement arrives a day after her husband delivered one of the most controversial addresses to the U.N. General Assembly in recent history, facing a swift rebuke from international diplomats and media outlets, with one labeling him a "villain at the U.N."
Related: How Melania Trump compares to Michelle Obama during first 100 days
"No child should ever feel hungry, stalked, frightened, terrorized, bullied, isolated or afraid, with nowhere to turn," the first lady told a packed room of world leaders and first spouses.
She went on to note that children are often "hit first and hardest in any country" by "drug addiction, bullying, poverty, disease, trafficking, illiteracy, or hunger."
But many pointed out the irony of her anti-bullying platform and her call to defend children from all walks of life when her president seeks to strip health care away from millions and rescind protections for young immigrants under the Deferred Action for Childhood Arrivals program.
"Melania Trump talking about cyber bullying when her husband is the absolute worst offender is just Twilight Zone worthy," wrote another Twitter user, Ricky Davila. "Disturbing family."
Trump may not yet be as vocal on bullying as she had promised in November 2016, but children's issues have become a staple of her eight-month tenure. The first lady has visited children's hospitals in New York, Rome, Paris, Israel and Belgium, reading to sick kids, speaking in their native languages (Trump is proficient in at least five) and creating colorful artwork.