Melania Trump in the White House: How She Compares to Michelle Obama During First 100 Days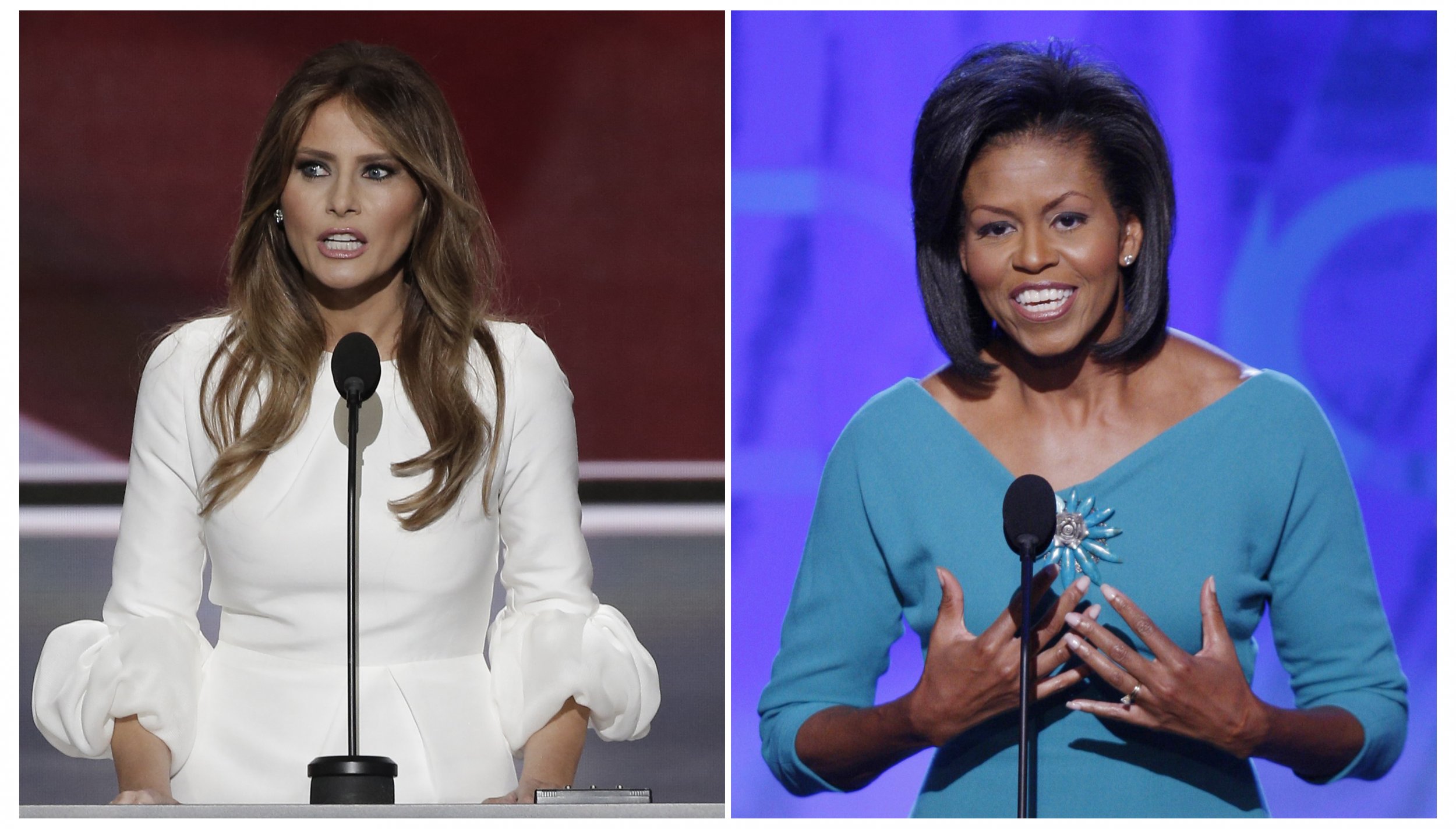 Just like "the girl from the south side" who came before her, Melania Trump's rise to first lady was entirely unprecedented, and no less fascinating to witness in its own right.
Nearly 100 days into her new role, the Slovenian former model is still finding her footing as first lady while balancing the demands of motherhood, as well as her own desire to stay out from under her husband's political shadow. Trump has so far fallen on her promise to tackle cyber bullying and online harassment and the new first lady has only hosted a handful of events at the White House, whenever she's decided to take the 90-minute helicopter commute from her $100 million penthouse in New York City's Trump Towers into the U.S. capital.
Melania Trump's office in Washington, D.C. remains virtually empty, while White House crews and staff typically overseen by the first lady have been left unmanned and without order. While hosting the nation's governors and the capitol's most influential women for soirees and luncheons earlier this year, the new first lady asked her guests to leave "political labels and partisan interests behind" while in her presence.
Her public appearances have otherwise been somewhat brief. Due to a reported scheduling miscommunication, Melania Trump was only able to catch the tail-end of Japanese Prime Minister Shinzo Abe's trip to the U.S. with his wife, skipping their time in D.C. to take her counterpart to a Japanese garden in Florida. She also visited an all-girls public charter school in Washington with Queen Rania of Jordan. Other than that, Trump has largely stayed out of the public eye, avoiding any interviews while living with her 10-year-old son Barron Trump as he completes his year of school in New York City. The local operation to protect the first family in their expensive abode and during school commutes costs taxpayers nearly $1 million each week.
In contrast, Michelle Obama steadily paved her own way from the very beginning of her husband's presidency, embracing the responsibilities of the White House and moving her daughters from the family's hometown of Chicago to Washington, D.C., soon after their father became the leader of the free world. She used her first months in office to slowly introduce her goals as first lady, a campaign including new fitness, nutrition and other health goals for the nation's future generation.
Whereas the Trumps–or the president alone, for that matter–have yet to visit a single country, the Obamas toured Europe upon taking office, though the first lady returned to see Malia and Sasha Obama off during their first day of private school at D.C.'s Sidwell Friends. She made herself at home in the capitol, making her family more comfortable by planting an organic garden at the White House and adding a new family member to the people's house: Bo, a six-month-old Portuguese water dog. Michelle Obama also spent time in her first months in Washington visiting federal agencies on behalf of the president to boost morale and usher in a new era of politics.
Related: Here's everything Melania Trump has done as first lady so far
Of course, Melania Trump is not Michelle Obama and Donald Trump is not Barack Obama. Previous first ladies have said the unpaid job of White House hostess is a tough road to navigate, one nobody can truly be prepared for. "The role of first lady is whatever the first lady wants it to be," Laura Bush once said.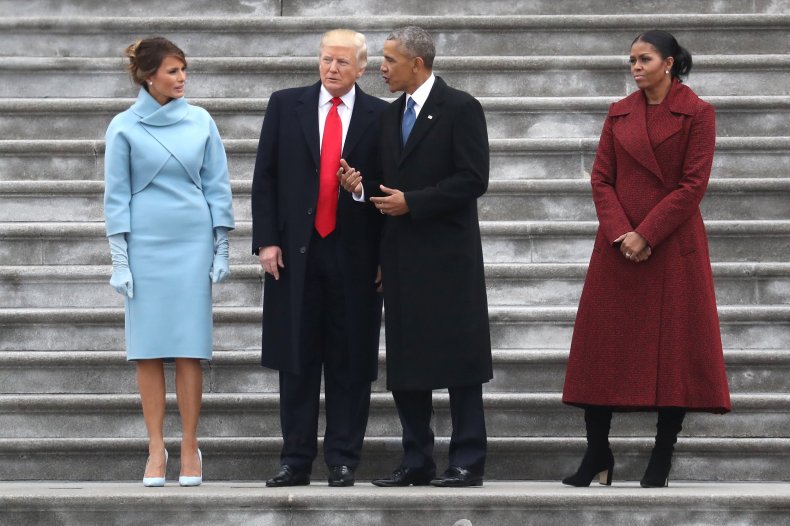 When, and if, Melania Trump decides to make her role as first lady a full-time job by moving to Washington, D.C., Michelle Obama says she is willing to help her every step of the way, telling Oprah Winfrey in December, "My offer to Melania was, 'You really don't know what you don't know until you're here, so the door's open,' as I've told her and as Laura Bush told me."
"I'm modeling what was done for me by the Bushes," Michelle Obama explained. "Laura Bush was nothing but gracious and helpful, and her team was right there for my team all throughout this entire eight-year process."