Ivanka Trump on Her Birthday Says She's 'Done a Lot of Living' and 'Best Is Yet to Come'
Senior White House adviser Ivanka Trump acknowledged her 38th birthday on Instagram early Wednesday with a couple of posts and comments saying she had "done a lot living" and "the best is yet to come."
One post is a video compiling clips of official visits she made in her 37th year. The video begins with her stepping out of a black car and includes scenes of her shaking hands with diplomats, overseeing the passage of new legislation, visiting factories to promote workforce development and going to Africa.
"Thank you @alwaysivanka for creating this amazing birthday video," Trump tweeted, crediting her fan page with more than 140,000 followers. "I've done a lot of living in the last 12 months!!! The best is yet to come."
In an earlier post, Trump posted what seemed to be a selfie of herself with little or no makeup and making a kissy face as she wished herself a happy birthday.
"Hugs, kisses and lots of birthday wishes!" she wrote, along with a face throwing a kiss emoji and the hashtag #38yearsyoung.
Many of the comments on her two posts appeared to be positive.
"Happy birthday beautiful and hopefully future Ms. President!" an Instagram user wrote on Trump's kissy face post.
On Trump's video post, another Instagram user saw even more possibilities for her future.
"Why do I have the feeling you will be a congresswoman, Senator, Secretary of State, Vice President or President of America some day? Because you have all it takes... Happy Birthday," the person wrote.
One Instagram user seemed to be a fan of Trump but not her father.
"If only she was president and not her father," the user commented.
But negative comments also made their way to the first daughter's threads.
"Trump Promised 4-6% economy growth but it's slowed down under criminal trump from Obama to 1.8%!" an Instagram user claimed.
Another Instagram user accused her of being "like her father, she never spends time with her children!"
In the past year, Ivanka has traveled the nation and some parts of the world to promote the administration's Women's Global Development and Prosperity Initiative, which aims to help 50 million women succeed economically in developing countries by 2025.
She has had some embarrassing moments, though, such as a clip that went viral in July. It showed her appearing to join a conversation with seemingly unamused world leaders at the G20 summit.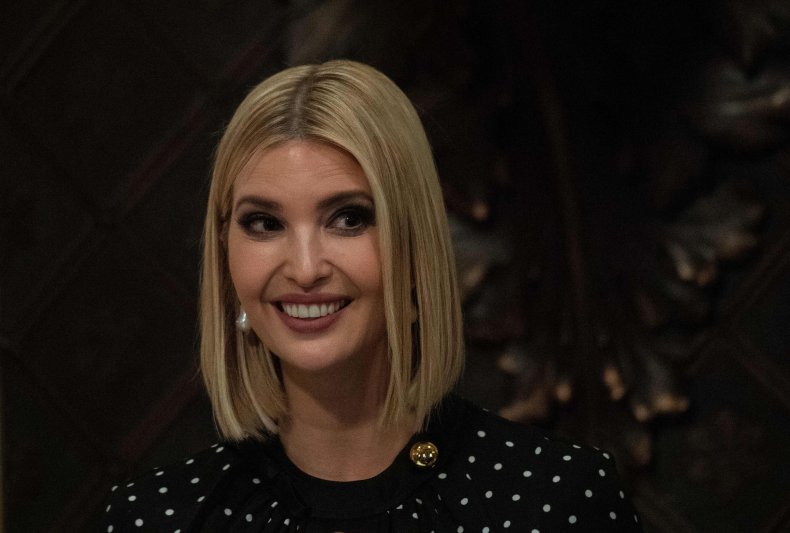 The president's daughter has largely avoided commenting on her father's more controversial actions. She broke her silence on the impeachment inquiry 10 days after it was announced. Instead of addressing her father's possible removal from office, she noted what she believes his administration has accomplished.
"I think everything's a question of priorities. We have our priorities in the White House. We're fighting every day for the American worker," she told the Fox Business Network. "We're fighting every day to improve the quality of life for every single person in this country, and we're delivering in that fight and on that promise."
The president's daughter added that he "has definitely grown used to this" and that Democrats have tried to take her father down "since day one, certainly since the election, so we're focused on delivering and fulfilling promises made to the American people."
As of midmorning on Wednesday, Ivanka Trump had not tweeted about her birthday.