Ivanka Trump Blasts Viral CNN Don Lemon Segment 'Mocking Accents' of 'Boomer-Rube' Trump Supporters: 'Smug Ridicule is Disgusting'
Ivanka Trump put CNN and popular host Don Lemon on blast on Tuesday morning, sharing a viral clip of commentators on his show mocking the accents of rural Americans who support President Donald Trump.
In the viral clip, Lemon is laughing uncontrollably, placing his head on his desk as two commentators—New York Times op-ed writer Wajahat Ali and Republican strategist Rick Wilson—do impressions of the "credulous boomer-rube" demographic. Wilson says in the clip that the Trump administration is "defined by ignorance of the world."
A clip of the segment was shared on Twitter by right-wing news site the Daily Caller on Monday evening, with the caption "America, this is what CNN thinks of you..." Ivanka Trump then retweeted the clip on Tuesday, sharing her criticism of CNN.
"You consistently make fun of half the country and then complain that it is divided," the president's daughter and senior adviser tweeted. "The arrogance, mocking accents and smug ridicule of this nation's 'Real Elites' is disgusting."
Newsweek reached out to CNN for comment but did not hear back before publication.
During the Saturday segment, Lemon and his guests discussed an interview with Secretary of State Mike Pompeo by NPR journalist Mary Louise Kelly last week. After the tense and short interview, Pompeo reportedly took Kelly into another room, used the f-word and asked her, "Do you think Americans care about Ukraine?" He then asked the journalist to identify Ukraine on a map without the names of countries marked, which Kelly later said she did correctly.
After Kelly shared what had happened, Pompeo released a statement claiming that the journalist had told him the conversation was "off the record," while suggesting that she had not identified the country correctly. NPR and Kelly dispute Pompeo's claims, saying that the conversation was on the record and that Kelly identified the Eastern European nation accurately.
"Donald Trump couldn't find Ukraine on a map if you had the letter 'U' and a picture of an actual, physical crane next to it," Wilson said during Lemon's CNN show.
As Lemon started to laugh uncontrollably, Wilson said with an attempted rural American accent, "Donald Trump's the smart one, and there all y'all, y'all elitists are dumb."
Ali jumped in with his own attempt at an accent, pretending to voice the opinion of a Trump supporter: "You elitists, with your geography and your maps and your spelling." Wilson added: "Your math and your reading," still using an accent.
Throughout the exchange, Lemon had a hard time regaining his exposure as he laughed hysterically.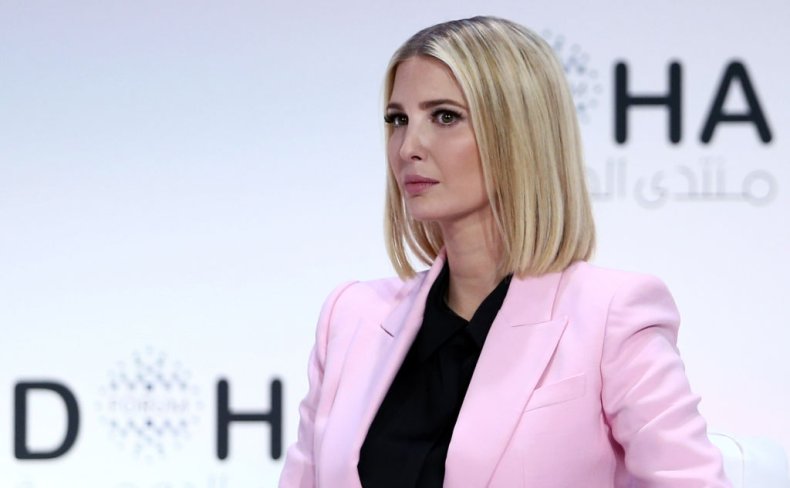 President Trump has repeatedly criticized CNN and other media outlets, referring to them as "fake news" and the "enemy of the people." Generally, the president considers any unfavorable coverage to be inaccurate, regardless of the facts.
Ivanka Trump has taken a more nuanced position than that of her father, while publicly noting that inaccurate information has been published about herself. However, she has previously distanced herself from the president's more incendiary attacks on the media.
"I've certainly received my fair share of reporting on me personally that I know not to be fully accurate, so I have some sensitivity around why people have concerns and gripe, especially when they're sort of targeted," she told Axios in August 2018. "But no, I do not feel that the media is the enemy of the people."