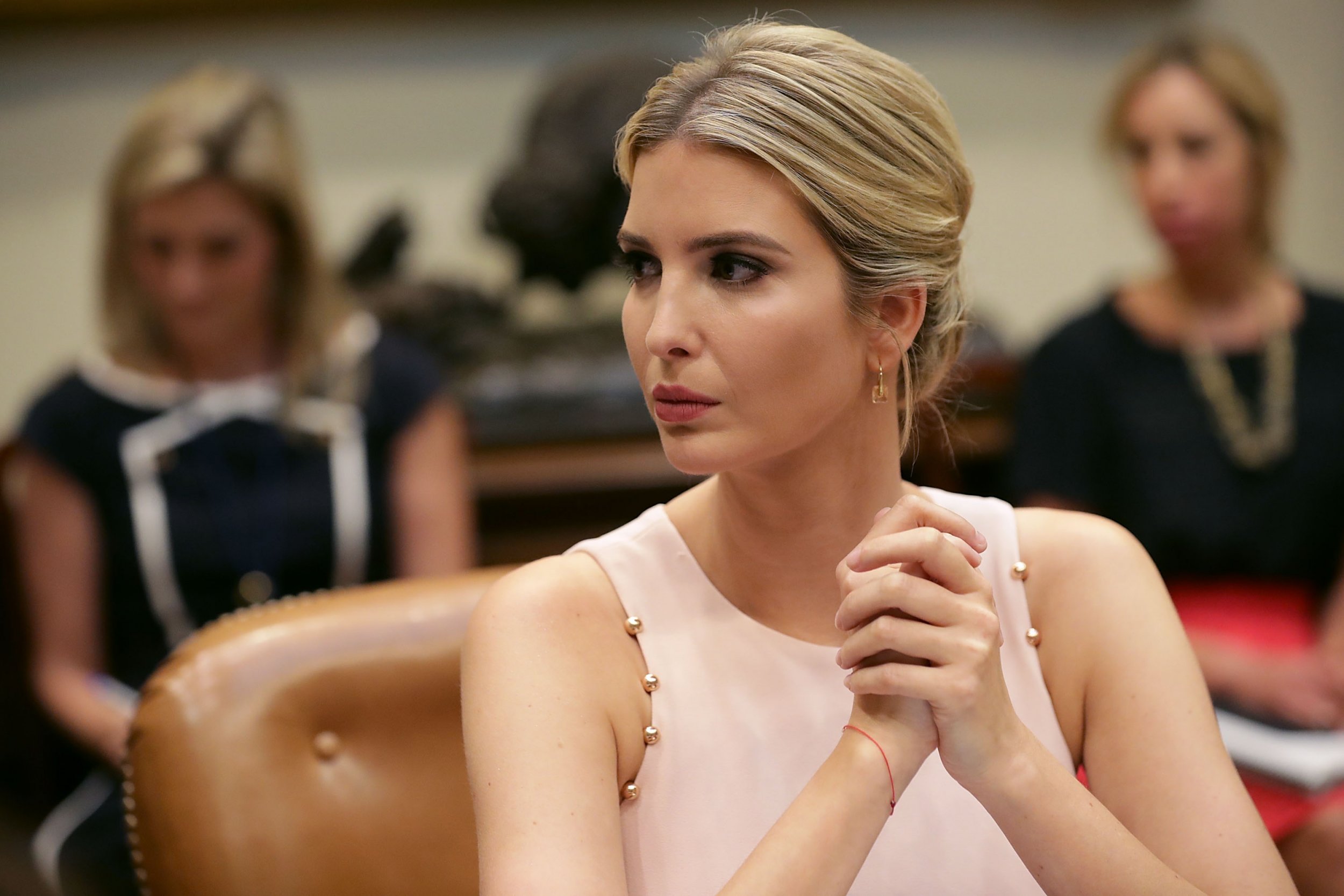 As she stood dutifully by her father's side on his march toward the White House, Ivanka Trump was apparently insistent that he embrace an affordable child care plan. "Daddy, daddy, we have to do this," Donald Trump recalled his eldest daughter telling him at a September 2016 rally in Iowa. But, exactly 12 months on, her childlike language used to appeal to her father has been mirrored by her inexperience in trying to bring any meaningful plan to fruition.
Related: Ivanka Trump Has Explained Why She Won't Stand Up to Her 'Daddy'
And, now, with the first daughter and senior adviser, failing to affect any policy change in the White House, Democrats are stepping in to show her how it's done.
On Thursday, Democratic Senator Patty Murray of Washington and Virginia Representative Bobby Scott led the unveiling of the Child Care for Working Families Act, which while it has little prospect of getting widespread Republican support, lays down a marker for Ivanka Trump.
"Instead of helping the one percent in this country with a new child care tax cut as some in the Trump administration are pushing, Democrats are offering a better deal on the high cost of child care for working families, families in the middle and those trying to get to the middle, who need it the most," Senate Minority Leader Chuck Schumer said at a press conference unveiling the bill Thursday.
The bill forms part of the Democrats' progressive "A Better Deal" economic platform. In seeking to specifically address child care for working families, it is radically different, according to experts, from the proposal offered up during the Trump campaign and subsequently unveiled in February.
"I think her proposal was kind of by Ivanka for Ivanka and didn't really get at some of the struggles of low income and middle-class families," Katie Hamm, the vice president of early childhood policy at the Center for American Progress, told Newsweek Wednesday.
According to the Center for American Progress' own analysis, while a typical Trump swing voter would only see $5.55 extra a year in support, "people like Ivanka who live in her old neighborhood" would get a $7,000 a year boost, said Hamm.
An analysis from the nonpartisan Tax Policy Center had a similar assessment.
"Our analysis finds that about 70 percent of benefits go to families with at least $100,000 and 25 percent of benefits go to families with at least $200,000," read its report from February.
Those figures represent a stark departure from the language Ivanka Trump used to describe the child care crisis in the United States, which currently sees parents paying more for the care of one child than for a four-year in-state college tuition, and how she intended to solve it.
"American families need relief," she said when addressing the Republican convention in June 2016. "Policies that allow women with children to thrive should not be novelties they should be the norm."
It may not be that the discrepancy in rhetoric and policy is intentional. Democratic Senator Bob Casey, who joined his colleagues in rolling out the bill, retained an open mind and suggested a lack of understanding may be at the root of the issue.
"I welcome any help the administration can provide and to have Ivanka Trump speak to it positively is only a good thing," he told Newsweek Thursday. "But the details here are important. I don't know whether the administration fully understands the difference between what they're proposing and what we're proposing."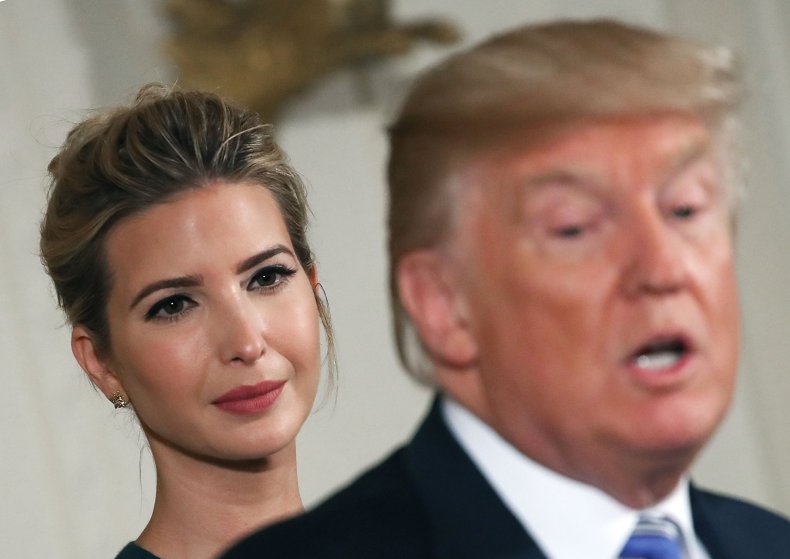 What the Democrats are proposing is a plan intended to ensure that no family under 150 percent of state median income pays more than seven percent of their income on child care.
Perhaps the difference between that and Ivanka Trump's proposal lies in her complete lack of political experience before being handed a senior role in the president's administration. Even after being appointed to her current role, she told Fox News in June that she tried to stay out of politics" and that she doesn't "profess to be a political savant."
It is not just on the topic of child care that her role in the White House has been criticized. Viewed hopefully by many as a liberal voice who could moderate her father and his far-right influencers, many have been disappointed by her lack of impact on issues from climate change to immigration.
"She has a White House title but I feel like there's a lot of talk but her list of accomplishments is thin to non-existent," Hamm said. "The campaign proposal had the markings of someone who doesn't really understand the issue or how the tax system works or how child care works."
As a mother herself, child care was seen as an issue where the wife of fellow senior adviser and real-estate-tycoon child Jared Kushner could make a real difference. Once again, though, her experience is lacking when compared to other policy makers.
During Thursday's press conference, Murray referenced her first steps into politics in the 1980s, when she fought successfully to save a local preschool program threatened by state budget cuts. From there she went onto serve on her local school board. Even before that, her mother raised six children and took care of her husband while working a job that didn't pay enough to support them.
It would be fair to call Ivanka Trump's upbringing, and her current parenting experience, as the daughter of a billionaire real-estate developer, as being rather different.
There have been reports, one as recently as last week, of Ivanka Trump partaking in meetings with Republicans about making child care more affordable. But there has been no sight of a concrete proposal. The White House failed to respond to multiple requests for comment as to the administration's and Ivanka Trump's progress on any legislation.
Discussing her role in an Oval Office meeting last week, the White House said that they were "working to make tax reform a bipartisan issue." Yet, Casey said that child care was just the latest issue in which Republicans and the administration had apparently been meeting "in secret among themselves."
"I don't know her and I don't know enough about the level of engagement," Casey added.
Still, he hopes that the unveiling of the Democrats' bill can give the White House, including the president's daughter, a guiding hand.
"I hope they would take a good look at our bill and say 'OK, I may not agree with all of it but I would like to engage with Democrats so we can actually get something moving,'" he said.