Ivanka Trump Claims She Did Nothing Wrong Using Personal Email Despite Dad's Hillary Clinton Insults
White House adviser Ivanka Trump claimed in an interview with ABC News that was published on Wednesday that she did nothing wrong when she used a personal email address for official government business. She also said it was nothing like Hillary Clinton's use of a personal email server, something for which Trump's father—President Donald Trump—slammed the former Democratic presidential nominee.
"People who want to see it as the same [as Clinton] will see it as the same," Ivanka Trump told ABC News' Deborah Roberts. "But the fact is, we all have private email and personal emails to coordinate with our families. We all receive content to those emails and there's no prohibition from using private email as long as it's archived and as long as there's nothing in it that's classified."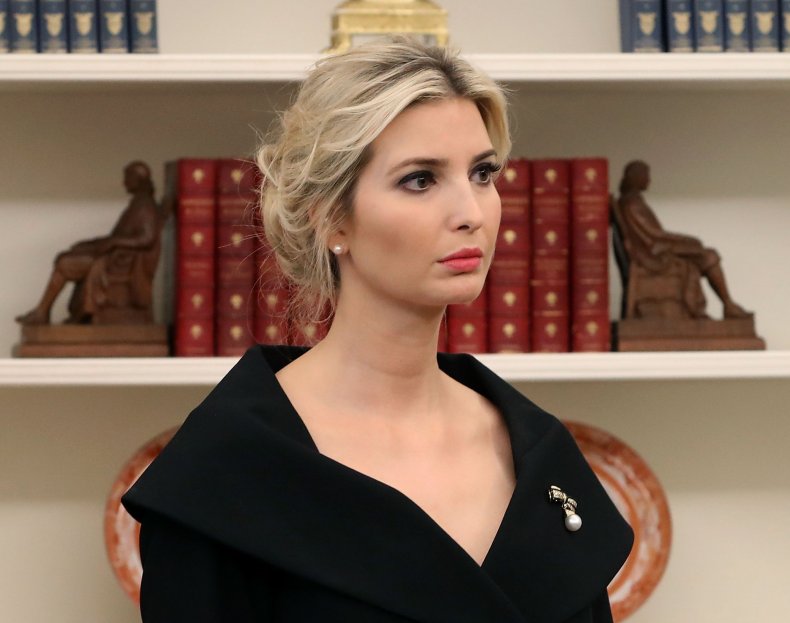 Roberts followed up by bringing up Trump's many insults of Clinton and his repeated calls for her to be jailed. "But your father hammered Hillary Clinton on this, said it was criminal, said she should be locked up," Roberts said.
Trump claimed in response: "In my case, all of my emails are on the White House server. There's no intent to circumvent. And there were mass deletions after a subpoena was issued. My emails have not been deleted. Nor was there anything of substance, nothing confidential that was within them. So, there's no connection between the two things."
The Washington Post first reported this month that in 2017 Trump sent hundreds of emails to cabinet officials, White House aides and assistants. The paper noted many of these messages were in violation of "federal records rules."
The Post reported that Trump claimed she wasn't familiar with the details on rules mandating the use of government email addresses.
While some former Trump administration officials said Ivanka Trump's personal email use was hypocritical, her dad—predictably—defended his daughter.
"There was no anything, just innocent emails. There were no classified emails, a much different deal," the president said earlier this month. "It's another fake news story. And she did transition out. She's a private person and then ultimately she transitioned out from private to government."