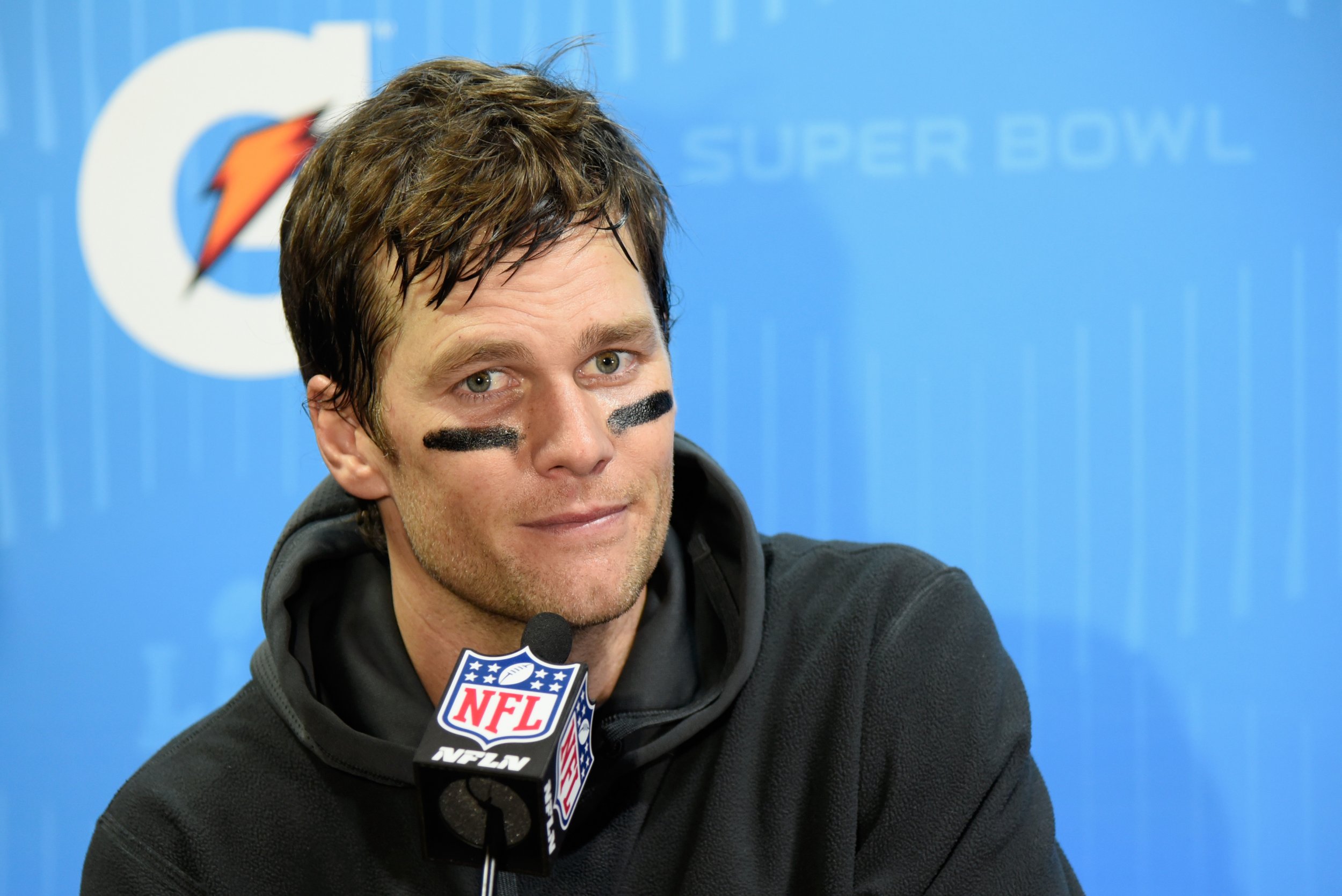 First daughter Ivanka Trump congratulated the Philadelphia Eagles for winning Super Bowl LII on Twitter Sunday night, although she may once have had New England Patriots leanings. Ivanka was linked years ago to Patriots star quarterback Tom Brady, according to her mother.
Related: Trump Hates NBC So Much He's Passing Up the Huge Ratings of a Super Bowl Interview
In her book Raising Trump released late last year, Ivana Trump wrote that her ex-husband Donald Trump thought Brady would be a good match for their daughter.
"At one point, Donald wanted her to date Tom Brady, the quarterback," the book states. "He said, 'You have to meet him!' But Ivanka wasn't into it."
The book does not elaborate further on relations between Ivanka Trump, 36, who wed Jared Kushner in 2009, and Brady, 40, who also got married in 2009 to model Gisele Bundchen.
Brady skipped the Patriots' visit to the White House after his team won Super Bowl LI last year at Bundchen's request, former White House Communications Director Anthony Scaramucci claimed on TMZ Live.
"There could be a little bit of jealousy there and protection and possession of Tom Brady, and she probably didn't want him to go," Scaramucci said.
Brady said he couldn't make the White House visit in order to be with his ailing mother.
The quarterback has called President Trump a "friend" on a few occasions and while Brady did not endorse Trump leading up to the election, he had a "Make America Great Again" hat in his locker. Brady admitted he has known Donald Trump for a long time and that he has supported his career in the NFL, but did not confirm reports that he called the president-elect before the inauguration.
"Why does that make such a big deal?" Brady said on WEEI's The Kirk and Callahan Show. "I don't understand that."
Ivanka Trump and Kushner, an investor and real estate developer before becoming a senior White House advisor, have three children together.