Ivanka Trump Fashion Brand Shutdown: Here Are the Scandals That Rocked Her Company
First daughter Ivanka Trump announced Tuesday she is closing her namesake clothing and fashion brand, a year and a half after stepping away from hands-on control and amid several scandals that have encircled it since she became a senior White House adviser.
Related: Ivanka Trump's Defense for Wearing Her Company's Clothing Is 'Laughable,' Former Ethics Chief Says
Trump had considered shuttering IT Collection LLC for months due to her frustration with the restrictions she had to put on the brand in order to avoid possible conflicts of interest with her job within the Trump administration, The Wall Street Journal reported Tuesday. The brand's president since last spring, Abigail Klem, told the 18 employees Tuesday of the company's termination.
"After 17 months in Washington, I do not know when or if I will ever return to the business, but I do know that my focus for the foreseeable future will be the work I am doing here in Washington," Trump said. "So making this decision now is the only fair outcome for my team and partners."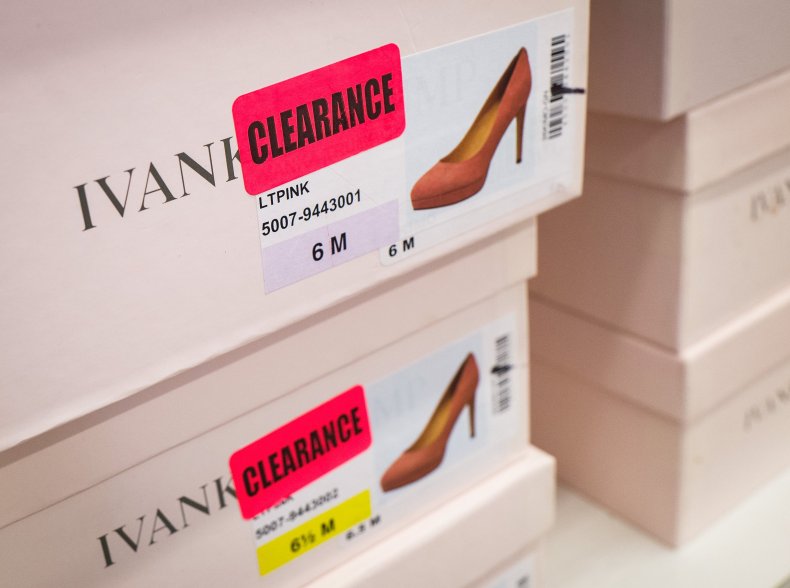 Since entering the White House as a senior adviser, Trump's company has been the subject of numerous negative stories.
China trademark approvals
Trump's brand has received more than a dozen trademark approvals from China, a handful that came shortly before her father, President Donald Trump, agreed to lift sanctions against the Chinese telecommunications company ZTE and saved it from financial ruin. China approved several more trademarks the day the president lifted the sanctions.
First daughter wearing her clothes to official events.
Despite ethics groups calling for an investigation into whether Ivanka Trump violated federal ethics rules prohibiting government employees from using their public office for private gain, the first daughter continued to wear IT Collection LLC items to work for the White House.
The watchdog group Democracy Forward, which demanded an investigation into possible coordination between Ivanka Trump and fashion websites to market her products, called Tuesday for an ethics probe to continue.
"Prompted by her refusal to fully divest from her business, we demanded that the Office of Government Ethics investigate whether Ms. Trump was violating ethics laws by misusing her public office for private gain," Democracy Forward Executive Director Anne Harkavy said in a statement. "And as long as the Trump family continues to mix private business and public office, we will keep vigilant watch for more potential legal violations."
Staying silent on alleged labor abuses
Ivanka Trump, a self-proclaimed advocate for women's rights and families, was criticized for not speaking out when three men with a U.S.-based nonprofit were arrested while investigating low wages, forced overtime and verbal and physical abuse allegations at Chinese factories supplying shoes to her company.
Kellyanne Conway reprimanded for plugging Ivanka Trump's brand
Counselor to the President Conway offered what amounted to an advertisement for the first daughter's brand on Fox News, and received ethics counseling after the watchdog group Citizens for Responsibility and Ethics in Washington (CREW) filed a complaint.
CREW Executive Director Noah Bookbinder in a statement Tuesday said, "While this is a notable step in the right direction, it's a small one that comes much too late. She reportedly realized that there were too many potential conflicts of interest to avoid, something many observers warned about from the beginning."
This story has been updated to include a statement from Democracy Forward.