Ivanka Trump Had Deal With Jared Kushner That She'd Be First Woman President, New Book Claims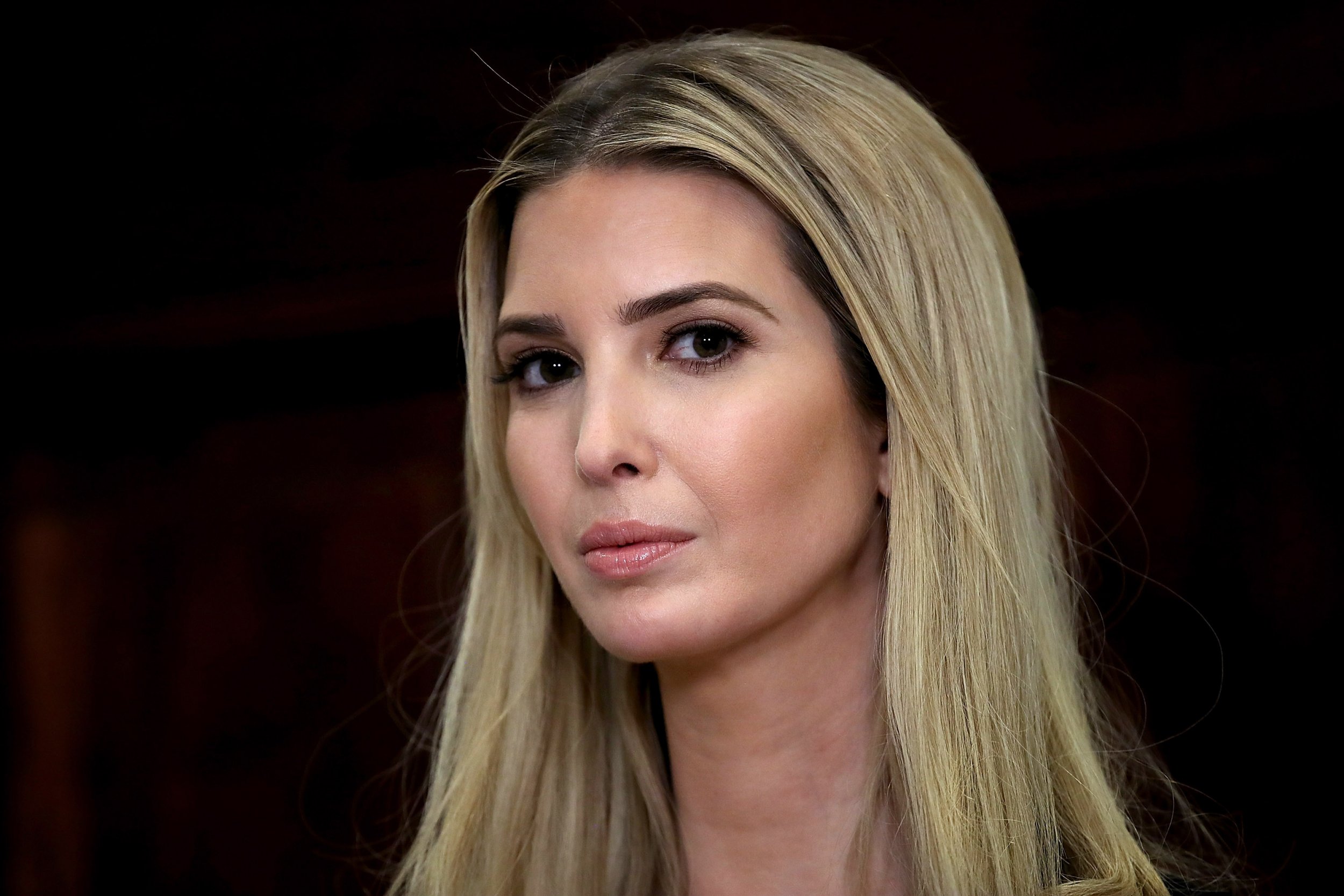 Ivanka Trump and Jared Kushner made a deal for the daughter of President Donald Trump to become the first female head of state, according to Michael Wolff's new book, Fire and Fury: Inside the Trump White House.
The book, written by the Hollywood Reporter contributing editor and former White House adviser, is being labeled as a tell-all from his time inside the Trump administration. It features over 200 interviews with the president and key players in his administration, according to The Guardian.
Peter Alexander, national correspondent for NBC News, tweeted this detail in a thread Wednesday afternoon, saying, "NEW: "Jared & Ivanka had made an earnest deal between themselves: if sometime in the future the time came, she'd be the one to run for president (or the first one of them to take the shot)..."
Fire and Fury also highlights the many disagreements between former White House chief strategist Steve Bannon and "Javanka," his nickname for Ivanka and her husband.
"It is a war between the Jews and non-Jews," former Secretary of State Henry Kissinger is quoted saying.
Bannon has been vocal about his distaste for the couple. In a December Vanity Fair interview, he said, "The railhead of all bad decisions is the same railhead: Javanka."
In the interview, Bannon also recalled an August Oval Office meeting prior to his firing, where he referred to Ivanka as "the queen of leaks," to which she responded, "You're a fucking liar!"
The book quotes Bannon frequently. He describes the infamous Trump Tower meeting during the 2016 campaign when Donald Trump Jr. and others met with a Kremlin-linked Russian lawyer, calling it "treasonous."
"The three senior guys in the campaign thought it was a good idea to meet with a foreign government inside Trump Tower in the conference room on the 25th floor—with no lawyers," Bannon says in the book.
"They're going to crack Don Junior like an egg on national TV," Bannon is also quoted as saying.
Ivanka has never run for office of any kind. In October, her mother, Ivana Trump, wrote about her daughter's presidential ambitions in her book Raising Trump, suggesting Ivanka could run "maybe in fifteen years."
Ivanka has neither confirmed nor denied the remark. When asked about her possible political ambitions in a 2016 Cosmopolitan interview, Ivanka responded, "I have learned in life to never say never! It is too limiting!"
Her father's election opponent, Democrat Hillary Clinton, was the first woman to be nominated by a major political party to run for president. Ivanka is Trump's oldest daughter and a close adviser.