Ivanka Trump Should Surrender Security Clearance Immediately, CNN Contributor Says: 'She Is Living an Embarrassing Lie'
Ivanka Trump should give up her security clearance immediately if she acquired it through unfair means, a CNN contributor argued.
The first daughter and White House adviser has come under attack following a CNN report that said President Donald Trump had pressured former chief of staff John Kelly and White House counsel Don McGahn into giving Ivanka Trump a top-secret level security clearance, despite their objections.
When they voiced concerns, Trump reportedly used his presidential authority to issue the clearance for his daughter himself.
In an interview with Abby Huntsman on ABC News earlier this month, Ivanka said explicitly that her father had "zero" role in granting security clearance for her or her husband, Jared Kushner.
Newsweek subscription offers >
On Wednesday, CNN's The Lead host Jake Tapper played Ivanka's interview to panelists as they discussed the first daughter's assertion that the president had played no role in issuing her clearance, Mediaite reported.
Contributor Amanda Carpenter responded: "Maybe she didn't know, but that doesn't appear to be true. I don't know if she knew she was lying to Abby Huntsman, but I know this. If she did not obtain her clearance through a fair and vetted process, she should surrender it immediately. Because otherwise she is living an embarrassing lie that she has her position in the White House through any fair means."
Tiffany Cross, the managing editor of The Beat DC, went further. "The only thing that interview proves is that she is as bad of a liar as her father is," she told the panel. "I don't understand why she needs a high security, or security clearance."
The report on Ivanka's clearance came soon after The New York Times reported that Trump had also pushed through security clearance approval for son-in-law and senior adviser Kushner, again despite serious concerns expressed by Kelly and McGahn and intelligence officials. In Kushner's case, Kelly even went as far as to write an internal memo recording his objection.
Newsweek subscription offers >
Kelly introduced changes to the security clearance system in February 2018 after senior aide Rob Porter was accused of domestic abuse by his ex-wife, CNN reported.
Many staff members, including Kushner, then saw their clearances downgraded from "top secret/sensitive compartmentalized information" interim clearances to "secret," which covers less sensitive material. Trump then reportedly pressured officials to grant both Kushner and Ivanka newly upgraded clearances.
Speaking on both Kushner and Ivanka's clearances, Cross said Wednesday, "It baffles me that all of these 'patriots' are defending this kind of process, that is clear nepotism and clearly inappropriate."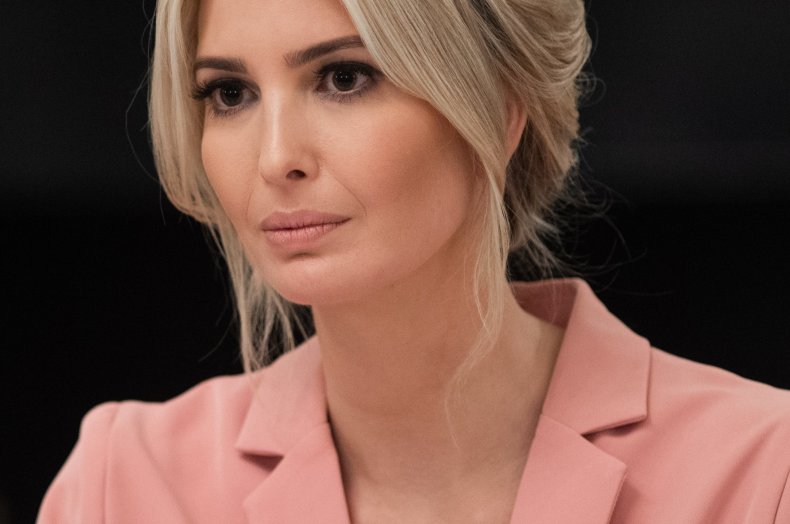 Ivanka Trump Should Surrender Security Clearance Immediately, CNN Contributor Says: 'She Is Living an Embarrassing Lie' | U.S.