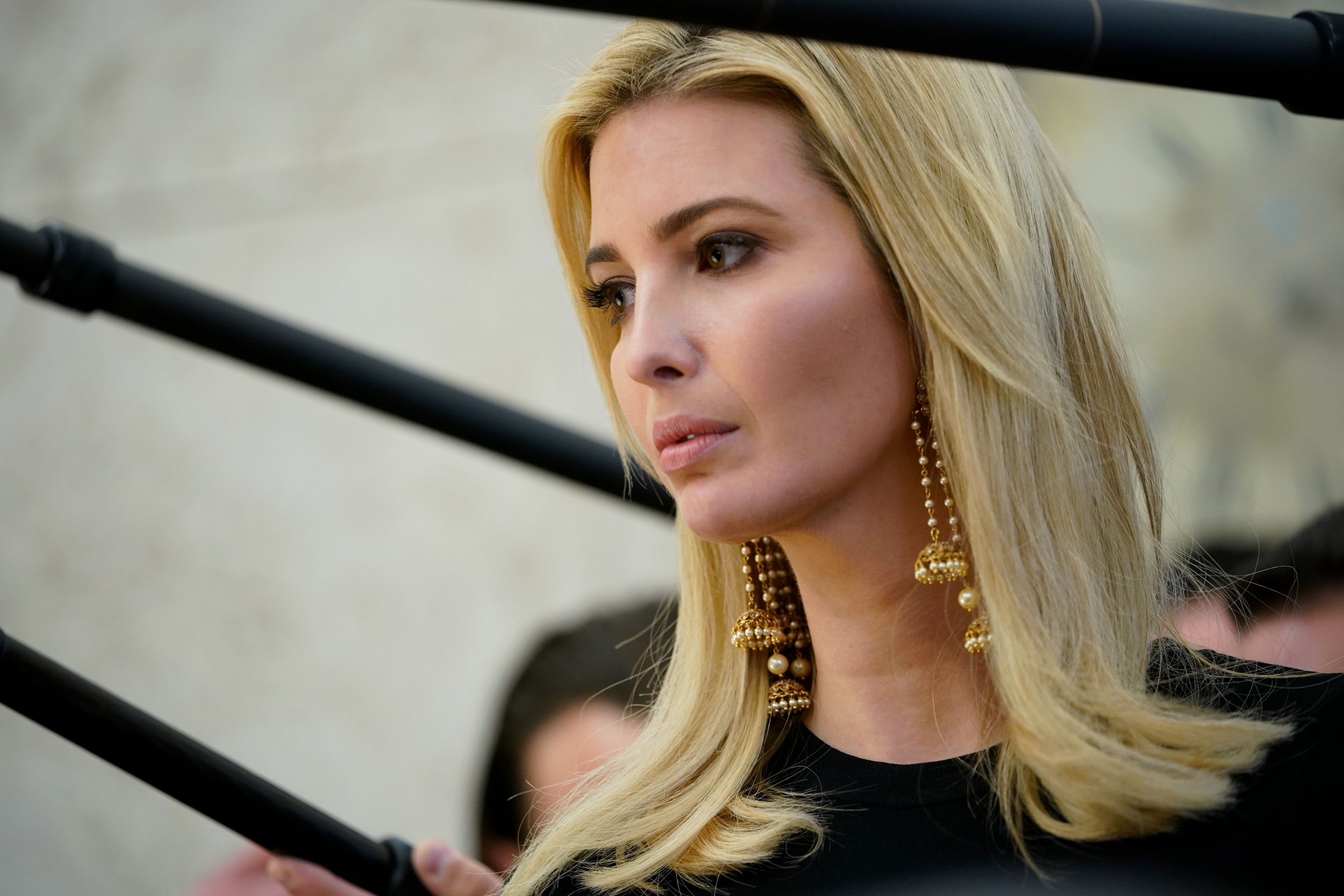 Ivanka Trump's trip to the Winter Olympics in South Korea has reportedly left a bitter taste in the mouth of White House Chief of Staff John Kelly, who thinks the first daughter is "playing government."
Amid rumors of clashes between Kelly and the first daughter, two sources familiar with the situation told CNN the chief of staff has become frustrated with Trump over her dual role as first daughter and an adviser to President Donald Trump, with the South Korea trip underlining such tensions.
Indeed, according to the sources quotes by CNN, Kelly expressed doubts about whether someone with such limited experience in diplomacy or discussions on North Korea should be heading to South Korea in an official capacity.
However, the White House has denied such frictions, with press secretary Sarah Huckabee Sanders telling CNN on Monday: "General Kelly and General McMaster were supportive of the trip since the planning process began. We all thought it was a great success. Ivanka was a great representative for the administration."
The administration has also taken pains to point to the fact that Trump was not attending the event in order to negotiate with South Korea.
A potential clash between Trump and Kelly was also highlighted in the tell-all book Fire and Fury: Inside the Trump White House, in which author Michael Wolff observed there were frictions between Trump and her husband Jared Kushner, and Kelly; with both sides feeling they should be running things.
"Kelly's long-suffering antipathy toward the president was rivaled only by his scorn for the president's family," Wolff said in the book.
It has also been rumored that Trump was searching for a replacement for Kelly at the behest of her father, with two sources telling Vanity Fair that behind-the-scenes disagreements had led the president to ponder whether he should indeed be looking for someone to replace his chief of staff.
The potential clash between Trump's joint role as first daughter and a senior adviser to the president came to the fore in another scenario this week, when she deemed a question about allegations of sexual assault against President Trump "inappropriate" because she is his daughter.
"I think it's a pretty inappropriate question to ask a daughter if she believes the accusers of her father when he's affirmatively stated there's no truth to it," Trump said in a Monday interview with NBC's Peter Alexander.
"I don't think that's a question you would ask many other daughters," she continued. "I believe my father, I know my father, so I think I have that right as a daughter to believe my father."