Ivanka Trump Keeps Framed Copy of President's Controversial Jerusalem Speech On Her Desk By Her Children's Photos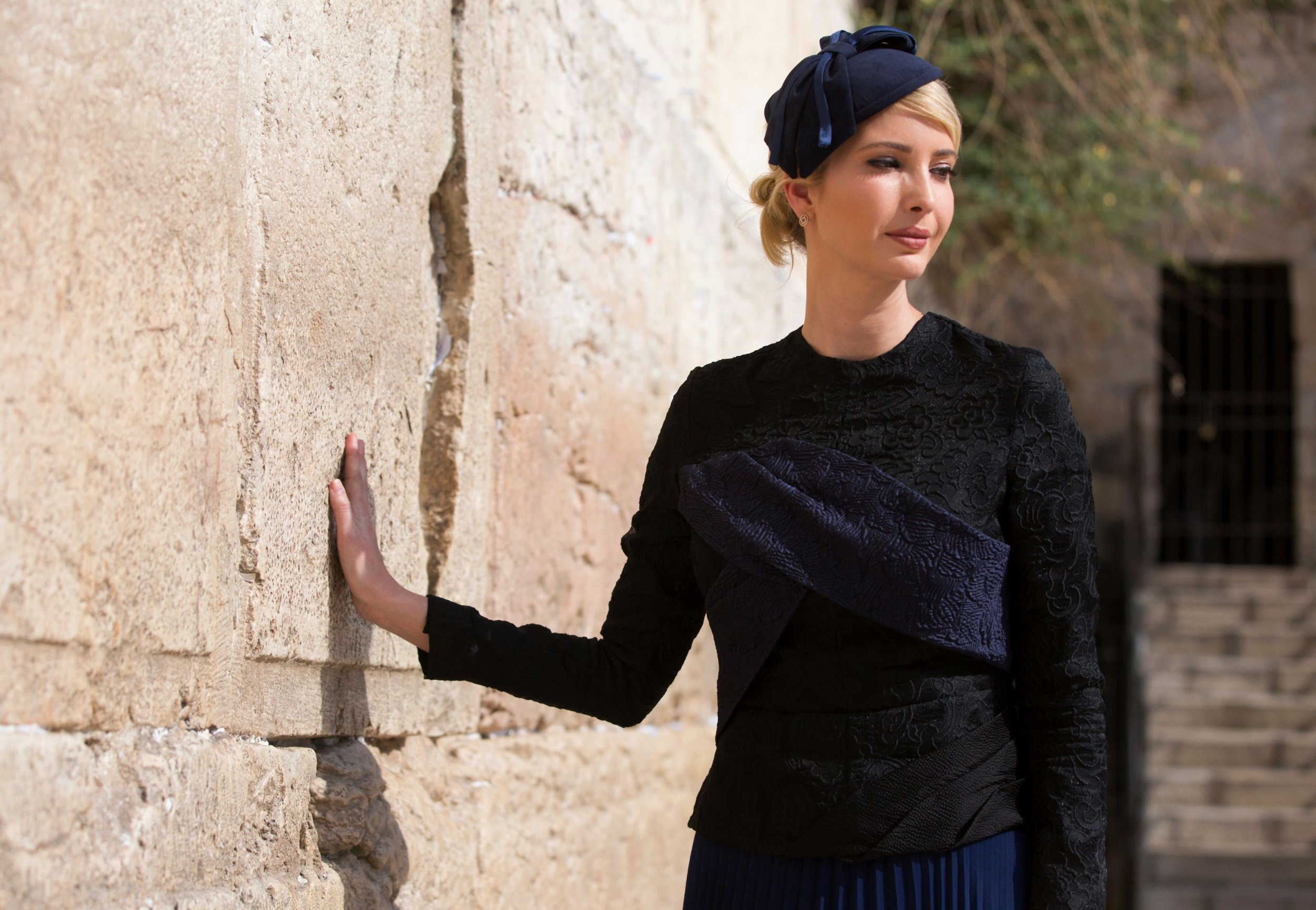 First daughter Ivanka Trump is such a fan of her father's controversial Jerusalem speech that a framed copy of it shares space on her White House desk with pictures of her children and "Don't Stop Believin'" lyrics handwritten by Journey.
Related: Is Ivanka Trump Staying at the White House in 2018? President's Daughter Updates Twitter Location and Profile
The copy of President Donald Trump's "Remarks Regarding the Capital of Israel" is signed "To Ivanka, Love Dad," according to a Washington Post profile of the first daughter published on Sunday.
There was strong criticism around the world of President Trump's December 6 speech recognizing Jerusalem as Israel's capital, particularly from Palestinians who burned photos of him in Gaza. But the announcement was welcomed by Ivanka Trump, who converted to Judaism in 2009 before marrying Jared Kushner.
The couple, who practice Orthodox Judaism, got a rabbi's blessing last May before joining the president on a trip to Israel and Saudi Arabia.
Ivanka Trump later conveyed the personal significance of her visit to the Western Wall and Jerusalem.
"It was deeply personal for me as you note standing at the Western Wall in a moment of privacy, because it was really just us, it was our family that was there," she said. "It was beyond special—for each of these moments it's hard to find the words to adequately describe them."
President Trump's speech reversed decades of United States policy. Jerusalem is revered by Jews, Muslims and Christians. While Israel seized the eastern part of the city in the 1967 Six-Day War and claim the entire city as its capital, the move was never recognized internationally. Palestinians believe the capital of an independent state of theirs should be based in East Jerusalem.
"I've judged this course of action to be in the best interests of the United States of America and the pursuit of peace between Israel and the Palestinians," the president said in his speech. "This is a long-overdue step to advance the peace process and to work towards a lasting agreement."
The Trump administration plans to relocate the U.S. embassy from Tel Aviv to Jerusalem in May to coincide with the 70th anniversary of Israel's independence.