Is Ivanka Trump Staying at the White House in 2018? President's Daughter Updates Twitter Location and Profile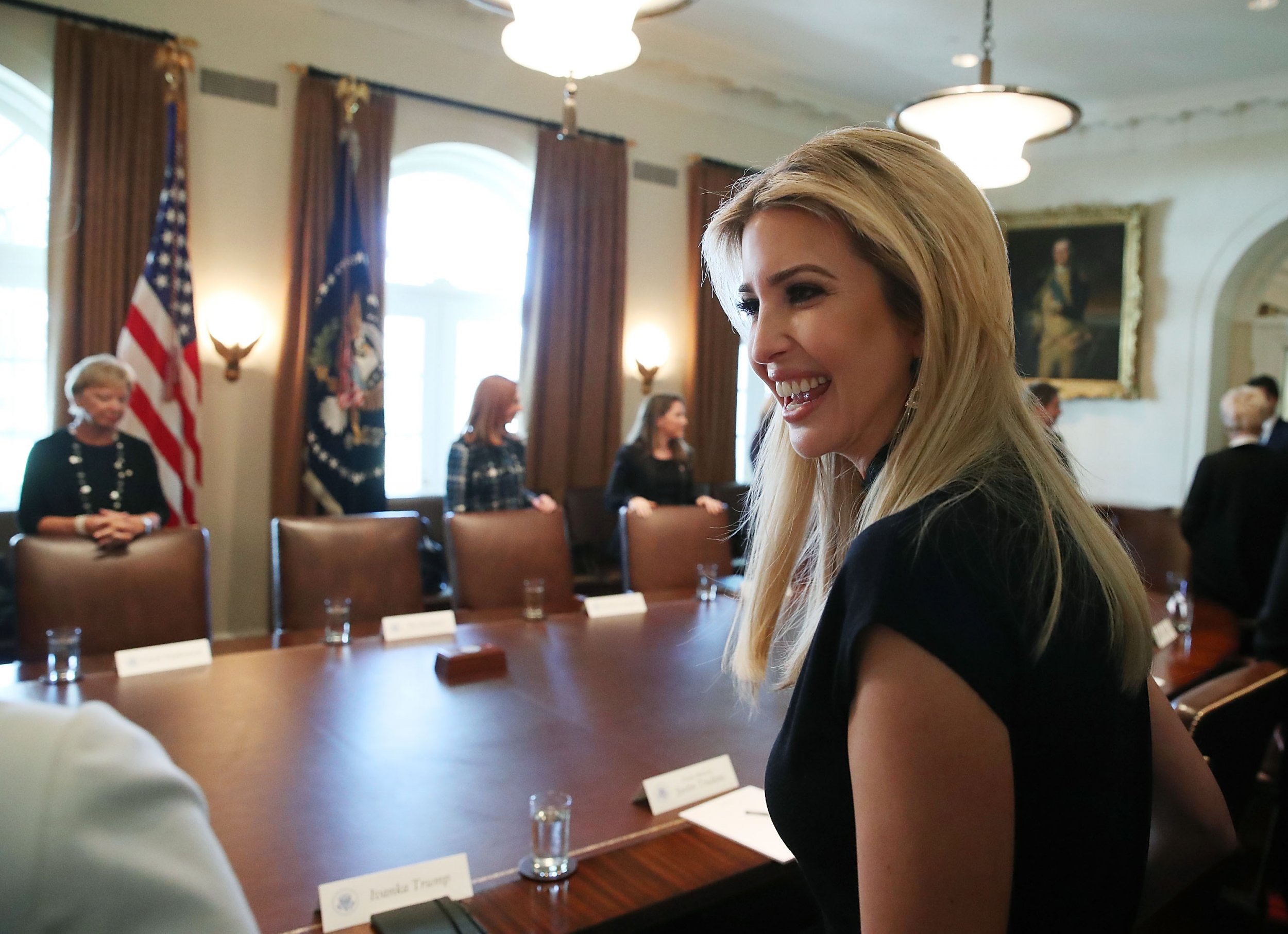 Ivanka Trump seems ready to settle in Washington, D.C.—at least according to her father's favorite social media platform.
The first daughter changed her Twitter profile on New Year's Day, switching her location from New York to Washington and beefing up her White House credentials.
Her Twitter profile now says, "Wife, mother, sister, daughter. Advisor to POTUS on job creation + economic empowerment, workforce development & entrepreneurship. Personal Pg. Views are my own." She made the change around 2:20 p.m. Monday, according to the Trump family tracking bot @TrumpsAlert.
Previously, her location was "New York, NY" and her Twitter profile in late 2016 read, "IvankaTrump.com is the ultimate destination for #WomenWhoWork with content designed to inspire & empower women working, at all aspects of their lives." Her clothing company's website ivankatrump.com no longer appears on her Twitter page.
Shortly after 8 p.m. Monday, Trump tweeted, "It is good to be home! #2018 #NewYearsDay #Home," along with a picture of a shirt and coat that looked child-size hanging on a teddy bear-shaped door hanger.
Trump and her husband and White House senior adviser Jared Kushner starting renting a $5.5 million home in the Kalorama section of Washington, D.C., just weeks before Donald Trump was sworn in as president. They are reportedly shopping around for another home in the nation's capital.
Another hint that the first daughter is stepping away from New York City, where her clothing brand Ivanka Trump HQ operates, is her statement in response to a report last week that she wore clothing for sale from her company in 68 percent of pictures she posted on social media between March and October 2017.
"If what motivated me was to grow my businesses and make money, I would have stayed in New York and done just that," she said in her emailed statement.
Ivanka Trump has been accused of conflicts of interest because she wore her brand's clothing that was up for sale to political events and has not completely divested from her financial interests.
"She's one of the top presidential advisers and the daughter of the president in that role because the Department of Justice threw away almost half a century of precedent that nepotism is not allowed in the White House," Walter Shaub, a former ethics chief under former President Barack Obama, said on Tuesday.
The first daughter, who is a Wharton School of Business graduate, like President Donald Trump, appears to be focusing on her role as an adviser to her father on the business aspects of politics. On Tuesday, she tweeted a story on unemployment decreasing while wages rise, and another article on optimism among business executives anticipating less regulation under the Trump administration.