Ivanka Trump Slammed for Jacksonville Mass Shooting Tweet: 'Vapid, Heartless Nonsense'
First daughter Ivanka Trump faced backlash over a tweet in which she expressed her sympathy to the victims in Sunday's mass shooting in Jacksonville, Florida, with many taking to social media to bash her statement as "vapid, heartless nonsense."
Three people died in the shooting, including the suspected gunman, who took his own life, and at least 10 were injured in the mass shooting at the GLHF Game Bar in Jacksonville, which occurred during a Madden 19 video game tournament.
"As we await further details, our hearts are with Jacksonville and all those affected by today's tragic mass shooting," Ivanka tweeted on Sunday.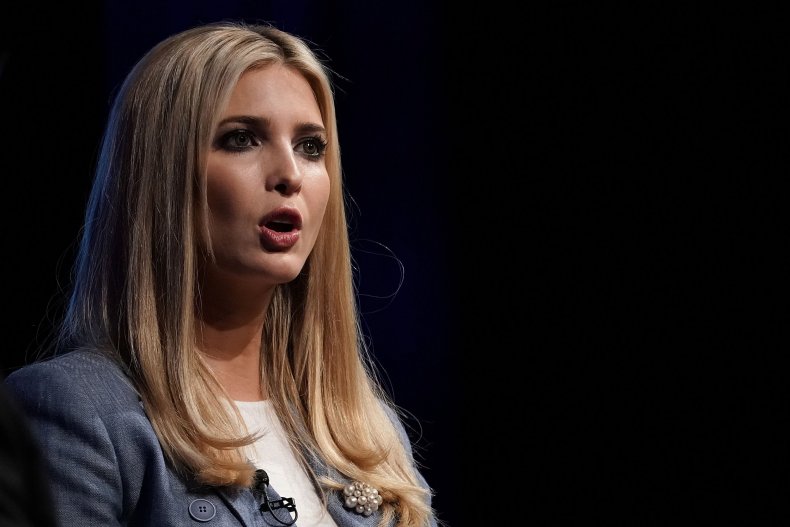 Many were quick to slam the first daughter over President Donald Trump's support for the National Rifle Association.
"Your father is in bed with @NRA, he has removed barriers to mentally ill people getting weapons, and unless the perpetrator is a person of color, he will not give a damn," activist blogger John Pavlovitz posted.
"We have all the details we need," he added.
"Your father took a boatload of money from the NRA, and he does their bidding," one person tweeted. "Donald Trump will go down as the worst president this country has ever known. It's a good thing that the Special Counsel, SDNY, EDVA, Manhattan DA, et. al. are coming for him."
Another user said that after the school shooting at Marjory Stoneman Douglas High School in Parkland, Florida, which saw 17 people killed in February, Trump "had an opportunity to affect [sic] real change in gun reform."
"Instead, you chose the NRA," the Twitter user said.
Offering his own condolences, Representative Ted Deutch, a Florida Democrat, tweeted: "My heart breaks for more of my fellow Floridians today. For more families whose lives will never be the same, for another grieving community, and for the generation raised in a country that has allowed horrific shootings to become commonplace, we must say, 'enough.' ENOUGH!"
In a following tweet, he said "politicians offering only thoughts and prayers are acting cowardly."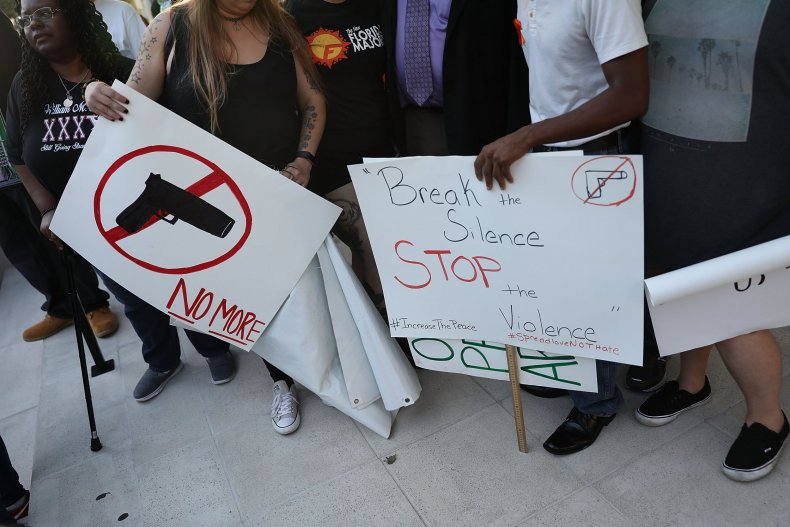 According to the Gun Violence Archive, there have already been 236 mass shootings in the U.S. in 2018 so far.
In the wake of the Parkland shooting, which saw widespread protests calling for gun control, Trump showed some interest in strengthening background checks, raising the minimum age for purchasing firearms and restricting access to guns to those with mental health issues.
Read more: Who is the Jacksonville Shooter? David Katz was prominent competitive video gamer
After a meeting with the U.S. leader, however, the NRA President Chris Cox tweeted that Trump and Vice President Mike Pence "support the Second Amendment, support strong due process and don't want gun control."
On Monday, a U.S. judge in Seattle blocked the Trump administration from allowing a Texas company to share plans for making untraceable 3D guns.
Nineteen states and the District of Columbia had sought an injunction to stop a settlement between the Trump administration and Defense Distributed, a company based in Austin.
The judge agreed that online access to such weaponry could pose a national security risk and have domestic repercussions as well.
Ivanka Trump Slammed for Jacksonville Mass Shooting Tweet: 'Vapid, Heartless Nonsense' | U.S.