Ivanka Trump Talks About Helping Women, but Won't Slam Sexual Harassment and Roy Moore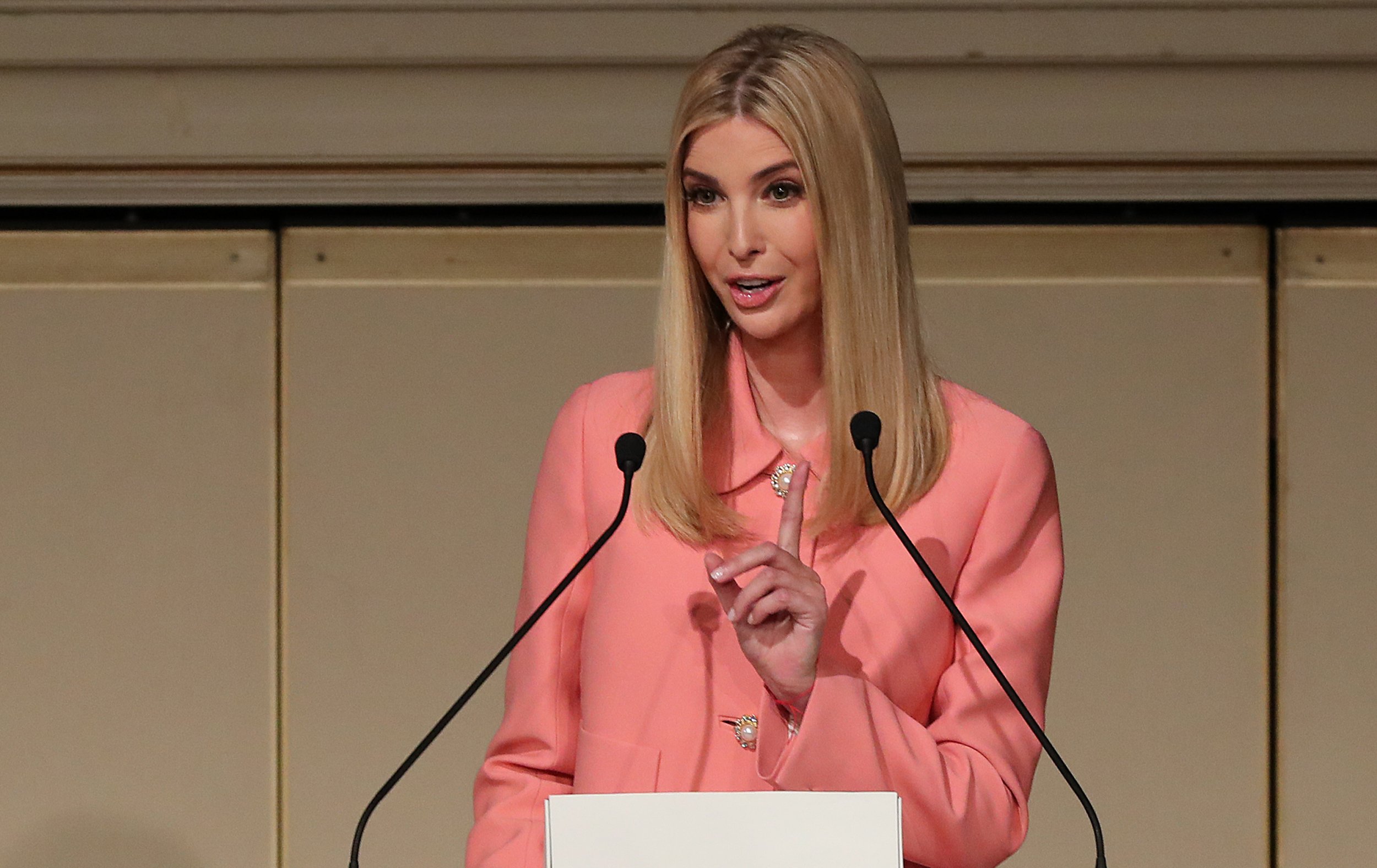 If Ivanka Trump plans to make a stand for women and against sexual harassers, "now is your moment," MSNBC's Stephanie Ruhle said on Monday evening.
Ruhle joined Ari Melber to talk about Roy Moore, after the Washington Post reported last Thursday that he sexually assaulted a 14-year-old girl when he was 32. Since then, four more women have accused the Republican candidate for Alabama senator of doing the same thing to them.
Ruhle noted the similarities between Moore's story, and President Donald Trump's Access Hollywood scandal, when he said he could grab women by the "pussy" in a video that went public before Election Day in 2016. Ruhle pointed out that the White House could send a big signal against sexual harassment by denouncing Moore. Specifically, she named Ivanka Trump, noting that while the first daughter has talked up her position of empowering women, she doesn't have much to show for it.
"She has been absolutely dead silent since Election Day," Ruhle said. "I think two weeks ago in a speech overseas, she said no one should ever accept sexual harassment, and made no comment about her father or anything else. How about now, Ivanka? You want to back women? Now is your moment."
Ivanka Trump gave a speech on sexual harassment in the workplace in Japan earlier this month, and said it could "never be tolerated." "All too often, our workplace culture fails to treat women with appropriate respect," she said at the World Assembly for Women in Tokyo on November 3. "This takes many forms, including harassment, which can never be tolerated."
Her speech came before the allegations against Moore, but amid a growing number of allegations against high-profile figures, including Hollywood producer Harvey Weinstein. Since Moore's accusation, Ivanka Trump hasn't publicly denounced his actions or his candidacy.
Despite the lack of words or actions from the Trump family, many members of the GOP have called for Moore to step down over his alleged sexual encounter with the teen girl.
Republican Senator Lindsey Graham from South Carolina tweeted Monday, "In light of the most recent allegations and the cumulative effect of others, I believe #RoyMoore would be doing himself, the state, the GOP, and the country a service by stepping aside. If he continues this will not end well for Mr. Moore."
Moore has continued to deny the allegations.