Ivermectin, 2 Other Drugs to be Tested as COVID Treatments in New Trial
Ivermectin, the controversial drug popular among anti-vaccine advocates, will be tested as a treatment for COVID-19 symptoms in a new clinical trial.
The trial is being run by the Duke Clinical Research Institute in North Carolina and will study the efficacy of two other drugs, according to WSPA. One of the drugs, Fluticasone, is usually taken via an inhaler to treat asthma and chronic obstructive pulmonary disease and is commonly known as Flonase. The other one, Fluvoxamine, is an anti-depressant taken as a pill.
Ivermectin is an anti-parasitic drug with different formulations available for humans and livestock animals. Due to speculation that it could be useful in treating mild-to-moderate symptoms of COVID-19, the drug has become considerably popular with the vaccine-hesitant, despite warnings from the Food and Drug Administration (FDA) that it is not approved and could potentially be harmful when taken to treat the virus.
Due to the rapid rise in demand for Ivermectin, people have begun buying up the livestock variation to use on themselves. The FDA also warned that this is especially dangerous, as doses for animals are much stronger than the ones for humans. The trend has gotten so out of hand that stores in some areas now require proof of animal ownership from anyone looking to buy livestock ivermectin.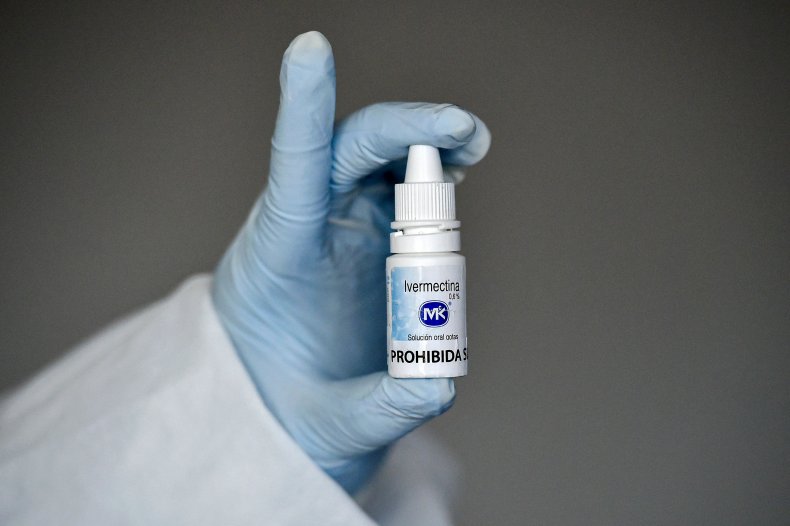 The trials will be conducted across several states and are part of the ACTIV-6 program, which aims to find a variety of effective treatments for COVID-19 amongst drugs already on the market. Despite ivermectin's popularity as an alternative to vaccination, the Institute's stated goal for the study is to see if it can be effective for those suffering from mild symptoms, not as a treatment for severe cases or as a preventative measure.
"We have treatments for people with severe COVID-19 who are at high risk for hospitalization or death, but they are complex to administer," Adrian Hernandez, administrative principal investigator for the study, said in a statement. "Currently, there are no approved prescription medications that can be easily given at home to treat mild-to-moderate symptoms of the virus early in its course to prevent worsening of COVID-19."
The aim of the study is also to create a safe and controlled environment in which to test these drugs, removing the potential that can occur when uninformed people consume too much of the wrong formulation of the drug at home.
Duke Clinical Research Institute is looking to recruit around 15,000 participants for the trial, made up of people over 30 who have recently tested positive for COVID-19.
"Currently, (the) FDA has not authorized or approved Ivermectin for use in preventing or treating COVID-19 in humans," the FDA said in a statement sent to Newsweek. "To date, published clinical trials have shown mixed results. Additional clinical trials assessing Ivermectin tablets for the prevention or treatment of COVID-19 are ongoing.
"While FDA-approved products may be prescribed by physicians for unapproved uses if they determine it is appropriate for treating their patients, including during COVID-19, the safety and efficacy of Ivermectin for the prevention or treatment of COVID-19 has not been established. Taking Ivermectin can interact with other medications the patient is taking and cause side effects such as nausea, vomiting, diarrhea, hypotension (low blood pressure), allergic reactions (itching and hives), dizziness and ataxia (problems with balance)."