J.K. Rowling Should Be Dropped by Warner Bros. Over Trans Views | Opinion
Despite the final book being published 15 years ago, the Harry Potter empire remains an expanding behemoth, but as a trans person it's been difficult to get excited about any new films because of the anti-trans views of the writer. The big question is how Warner Bros., the studio behind the films, can square its patronage of J.K. Rowling with an increasingly vigilant Potter fan base.
The creator's biased view on trans lives has resulted in a previous distancing from Rowling by Warner—she was almost totally absent from the recent 25th anniversary celebrations. However, recently the studio clearly chose a side, following a press junket seemingly aborted after a reporter asked a question about Rowling, releasing the following statement: "Warner Bros. has enjoyed a creative, productive, and fulfilling partnership with J.K. Rowling for the past 20 years. She is one of the world's most accomplished storytellers, and we are proud to be the studio to bring her vision, characters, and stories to life now—and for decades to come."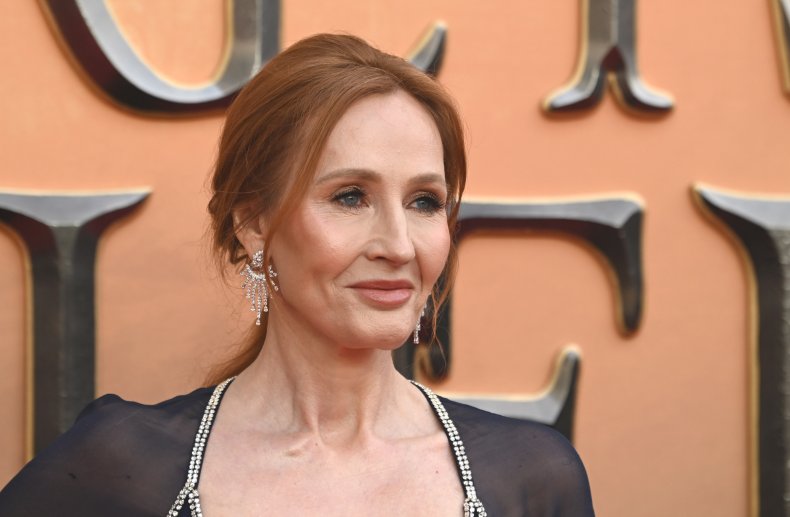 Former fans are less devoted. Scrolling through Twitter today, I noticed a wizarding account which had previously been created to support her has changed its purpose, now "reporting on the demise of J.K. Rowling's legacy." Rowling is often trending, whether it's criticism for the lack of LGBT characters, fatphobia or problematic depictions of goblins in her stories, or even the name of the only Asian character in the series.
I feel split because I adored the books and appreciate the public support from franchise stars such as Emma Watson—yet the whole issue with the creator not understanding trans lives ruins any good aspects of the Potter stories because the lens through which to experience them is obscured.
My partner, who is also trans, had a long-held Christmas tradition of watching all the Potter films back-to-back. This tradition died a few years ago when we left our literary agency—the same one as Rowling's—because we didn't feel they were supportive of us as writers. The agency was set up around her, so we felt we didn't have any kind of say.
This resulted in a pile-on of hate, which felt incredibly intense for me, a trans person already struggling to find my place in the world and with such a tiny platform.
Within my friendship circles, including people from the LGBTQIA+ community, many who once found solace in the Harry Potter universe became disenchanted after discovering that the views of the writer were aligned with the far right and so disconnected from the reality of being trans. Trans people have been sending me their once-loved collections of Potter books, with the request that I screen-print 'trans rights' over their book pages.
No one wants to find out that a writer who previously offered connection for under-represented and mis-represented identities (whether through the analogy of the misfit protagonist, or the cruelty of being called a "mudblood" or "muggle") is now using their 13.9 million-strong Twitter platform to enforce that trans people are a threat to women's rights. This is punching down and fuels the current moral panic happening in the U.K. on trans rights.
The real heartbreak is knowing what a positive effect Rowling could have had on her audience, to help educate and celebrate trans lives, when in reality she's doing the opposite. Warner should publicly denounce her, buy her out of the films or even decide not to make any more while she remains at the helm of the franchise, but alas, none of this currently looks likely.
Time will tell what effect J.K. Rowling's personal views will have on the success and longevity of the Harry Potter films. Disenchanted with the franchise, I lost interest in watching the films over the years, and I certainly won't be giving my money to support the latest one.
We live in a world which prioritises profit over people and Warner will be loath to turn away from such a lucrative empire, whatever Rowling's personal opinions on trans people. The studio has made its stance clear for now, but this will never sit well with trans people and their allies, and their voices are becoming louder.
Fox Fisher is a brown, queer, pansexual, non-binary, trans masculine artist, author, film-maker and educator. The views expressed in this article are the writer's own.
For an alternate opinion, read: The Incessant Attacks on J.K. Rowling Have to Stop