The Incessant Attacks on J.K. Rowling Have to Stop | Opinion
The trolling of Harry Potter author J.K. Rowling has got to stop. She has a right to her opinion and it's time to leave her alone.
I say this with legal certainty after last week's U.K. court ruling in favor of Maya Forstater, a woman who lost her job for saying that "men cannot change into women" and "that sex is a biological fact, and is immutable." That ruling sets in stone our right to say what we believe.
Twitter trolls have been having a field day since June 2020 when Rowling first joined in the Twitterstorm about the definition of a woman.
"People who menstruate," she tweeted. "I'm sure there used to be a word for those people. Someone help me out. Wumben? Wimpund? Woomud?"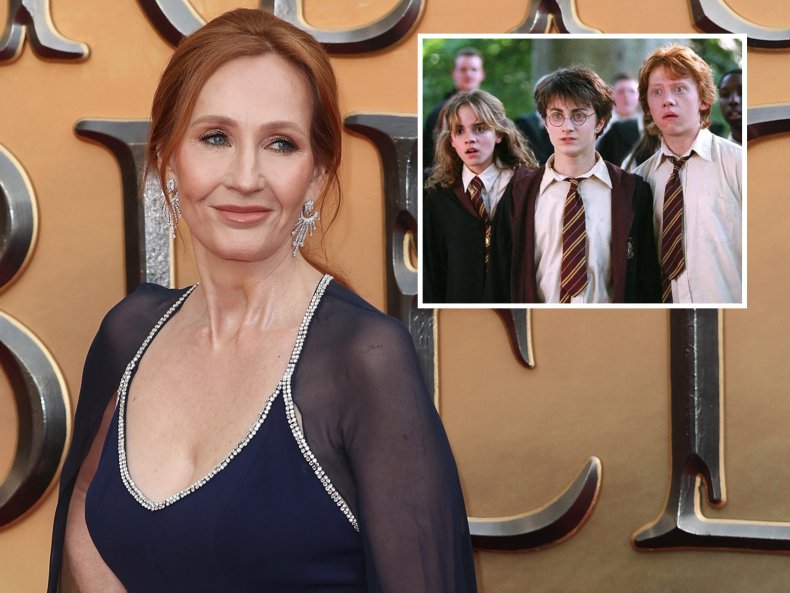 It seemed a clever way of defusing a sensitive and volatile situation, but not to everyone. Some of the more vocal members of the transgender lobby group were furious and went on the attack. And, to borrow Boris Johnson's recent phrase: "The herd instinct is powerful and when the herd moves, it moves."
The child stars she'd made famous queued up to cancel her. Daniel Radcliffe tweeted: "Transgender women are women. Any statement to the contrary erases the identity and dignity of transgender people ..."
Emma Watson wrote: "Trans people are who they say they are," while Rupert Grint added his thoughts: "Trans women are women. Trans men are men. We should all be entitled to live with love and without judgment."
Rowling has never said otherwise and firmly rejects accusations of being transphobic. She has simply given her views on what she believes a woman to be, in a biological sense.
But that opinion has come at a cost. Warner Bros., which has made a fortune through her exceptional talent, seemed reluctant to support her in the early days of the row, issuing a statement saying: "Fostering a diverse and inclusive culture has never been more important to our company." That didn't sound like a ringing endorsement to me.
Fortunately, it seems to be having a rethink. Last month, the company admitted it was "wholly wrong" to block a journalist's question to actor Tom Felton about Rowling's absence from a celebratory Harry Potter event with the excuse that she was "not relevant" or "connected" to Warner. If she's not relevant, who is?
No-one is suggesting important subjects shouldn't be up for discussion or disagreement. But what is not acceptable is a minority group—any minority group—trying forcibly to stop their opponents from giving their views, particularly on a subject as contentious as this. How about if those of us who love J.K. Rowling's enchanted tales use Harry Potter's own powerful spell to protect her from the threats and abuse she has received, simply for expressing what so many women believe?
Expelliarmus—Be gone you trolls!
Lulu Sinclair is a counsellor and psychotherapist. The views expressed in this article are the writer's own.
For an alternate opinion, read: J.K. Rowling Should Be Dropped by Warner Bros. Over Trans Views