Donald Trump Discussed Gun Reform and Weapon Buyback Scheme with Jacinda Ardern, She Said 'he Listened with Interest'
President Donald Trump showed "interest" in New Zealand's gun buyback scheme that was introduced in response to the country's worst mass shooting in history, the Kiwi prime minister Jacinda Ardern has said.
On the sidelines of the United Nations General Assembly in New York, Trump had personally sought to meet Ardern in person, The New Zealand Herald reported, in what was the only conversation Trump had with a world leader where media were banned.
Monday's meeting came a day before the South Pacific country passed a second tranche of gun reform legislation, pushed through after 51 people were killed in attacks on two mosques in Christchurch on March 15.
In April, the country's parliament voted through legislation that would outlaw military-style semi-automatic weapons (MSSAs) and parts that could be used to assemble prohibited firearms.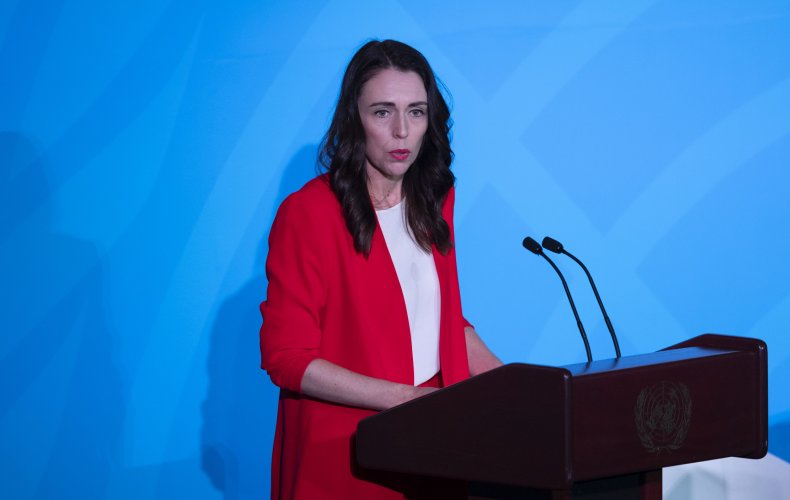 Ardern told reporters that the buyback scheme came up in her meeting with Trump.
She said: "It was a conversation around our buyback and obviously the work that we have done to remove military-style semi-automatic weapons and assault rifles.
"We had a conversation around what had happened in New Zealand, how it worked, and I referenced the fact that actually Australia had gone through a similar process and we really learned from them. It was really just sharing our experience, which obviously is pretty unique," she said, according to Reuters.
"I sensed an interest. Obviously, we were able to move very quickly and with consensus and that stood out to the world.
"The fact that we had that political consensus among members of parliament... I think that sparked interest amongst others."
Democratic presidential candidate Beto O'Rourke has backed a buyback scheme and pledged to take away AR-15 and AK-47 rifles. Trump has expressed support for expanding background checks for firearm purchases, only to row back on it following pressure from Republicans and the National Rifle Association.
Ardern, who had been described by Vogue magazine last year as the "anti-Trump" said she also discussed free trade and tourism with the president.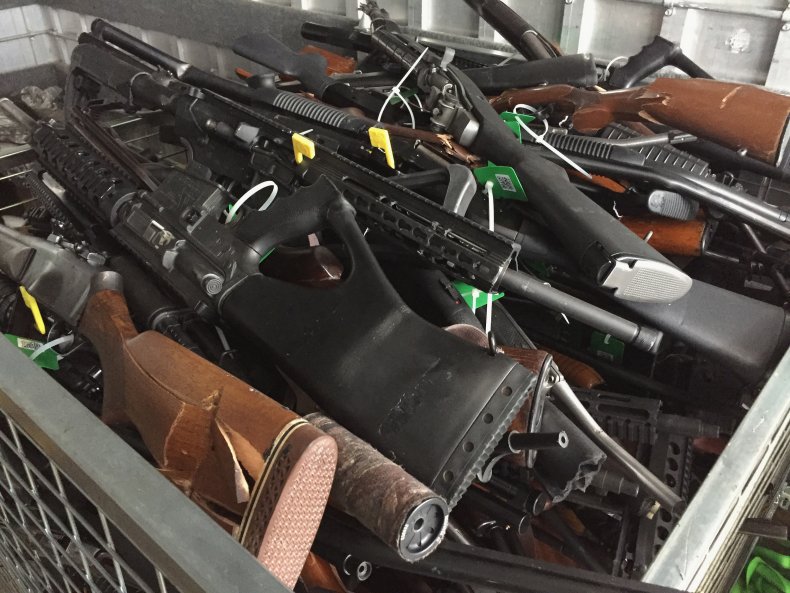 While lauded internationally, New Zealand's gun buyback scheme, run parallel with tougher laws for gun owners, has been proven trickier to implement.
Introduced in June and scheduled to run until December 20, so far the buyback scheme has seen more than 12,000 people hand over around 20,000 firearms and 74,000 parts, according to figures from earlier this month, with $NZ 36.7 million ($23 million) paid out in compensation.
However, as the opposition National Party has pointed out, there are no concrete figures on how many banned weapons are in the country, with estimates varying from 173,000 to 240,000, meaning that at a conservative estimate, fewer than five and ten percent of all the banned weapons have been returned.
Meanwhile, gangs like the notorious Mongrel Mob, say they will refuse to comply.
The Arms Legislation Bill, which passed its first reading on Tuesday, mandates an online self-service firearms registry and halves firearms licence periods from 10 to five years.
There will also be a warning system created to check if a gun owner is "a fit and proper person", with health practitioners involved in assessment.
New Zealand Police Minister Stuart Nash told the Finance and Expenditure select committee: "We owe it to police, and we owe it to the victims and the survivors of the mosque terror attacks to make these changes.
"We owe it to other members of the community, such as victims of family harm or aggravated robberies, to tighten our gun laws," Nash said, according to Stuff.co.nz.
However, National's police spokesman Brett Hudson told Newsweek: "The concern is that it addresses people who inherently aren't at risk and do not break the law instead of focusing government resources on those that are more likely to.
"We would want any government to be focused on criminal activity and not placing undue responsibility on good law-abiding people," he added.
The gun rights group, the Council of Licensed Firearms Owners (COLFO), which is not affiliated to any political party, has called on its members to lobby politicians during parliamentary recess to defeat the bill.
It says that a key failing by the authorities before the Christchurch massacre was the police's lack of prudence in assessing the Australian Brenton Tarrant, who faces 51 murder charges, as a "fit and proper" person to own firearms.
In a newsletter sent out to members earlier in September, and seen by Newsweek, COLFO said: "It is clear that anti-firearms zealots are going to try to use the horrific events in Christchurch 6-months ago and the Government's Bill, as a Trojan horse to further their ideological opposition to responsible use and enjoyment of firearms."