Jack Dorsey Rips Government Plans to Regulate Bitcoin
In a 4,600-word open letter to the Financial Crimes Enforcement Network of the U.S. Treasury Department that has gone viral, Twitter founder and Square, Inc. CEO Jack Dorsey ripped the proposed regulations of Bitcoin and other crypto-currencies.
Dorsey said the proposed regulations would require companies handling crypto-currency transactions to compile the names and address of those making transactions valued at more than $3,000 as part of an effort to track possible funding of illegal activity.
"Were the proposal to be implemented as written," Dorsey wrote, "Square would be required to collect unreliable data about people who have not opted into our service, or signed up as our customers."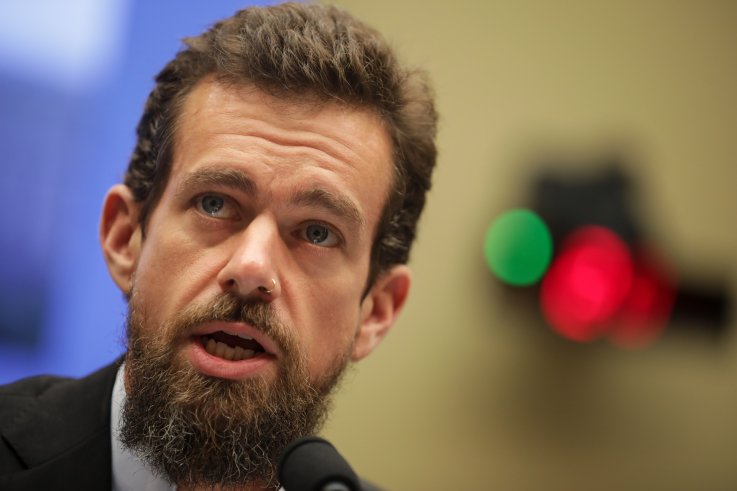 Twitter chief executive officer Jack Dorsey has said he is "passionate" about Bitcoin after the online cryptocurrency experienced a volatile week.
Drew Angerer/Getty
He said the proposed rule would unfairly target users of crypto-currencies and treat Bitcoin and cash differently.
Dorsey offered an example of what he sees as a contradiction in the proposed regulation.
"If a Square customer's mother gifts her daughter $4,000 in physical cash and the daughter deposits those funds in a bank," Dorsey said, "the bank would have no obligation to collect information on the customer's mother."
But, Dorsey pointed out, it would be a different story if the mother-to-daughter gift was not made in cash.
"Under the proposal," Dorsey said, "if this same transaction were completed in crypto-currency, the bank would have to reach beyond its customer relationship and intrude upon the mother's private information in order for the daughter to successfully deposit and freely access her gift."
He said the proposed regulation would actually serve to undercut law enforcement because criminals would simply conduct their transactions offshore. He argued that it would drive criminals underground, making their financial transactions harder to track for government authorities.
"While it would be nonsensical for FinCEN to impose regulations that would result in less visibility into the activities it seeks to monitor, that is exactly what the proposal would do," Dorsey said in the letter.
Last October, Square invested $50 million in Bitcoin. The world's leading crypto-currency rose about 300% in 2020 and nearly reached $42,000. Bitcoin recently fetched $32,101.56, down 7.34% in the last 24 hours, CoinDesk reported.
Dorsey has predicted that Bitcoin one day will become the world's single currency. But that's hard to imagine when the number of Bitoins is capped at 21 million and there are trillions of U.S. dollars in circulation.
Many view the limited number of Bitcoins as a hedge against inflation some fear will flow from the recent cascade of dollars injected into the U.S. economy by the Federal Reserve, the nation's central bank, as part of the effort to keep the economy functioning during the coronavirus pandemic.

Janet Yellen, President Joe Biden's nominee for secretary of the U.S. Treasury, has softened her view of crypto-currencies.
And Dorsey remains adamant in his support for digital currency.
"The reason I have such passion for Bitcoin is largely because the model it demonstrates: a foundational internet technology that is not controlled or influenced by any single individual or entity," Dorsey said. "This is what the internet wants to be, and over time, more of it will be."