Newly appointed Special Counsel Jack Smith is married to a documentary filmmaker who worked on a 2020 film about former first lady Michelle Obama and donated to President Joe Biden's 2020 campaign.
Katy Chevigny worked as a producer on Becoming, according to IMDb, while publicly available records from the Federal Election Commission (FEC) show her previous campaign donations.
Chevigny and Smith were married in 2011 and their wedding was reported in the "Class Notes" section of the winter 2012 Harvard Law Bulletin. Smith received his J.D. from Harvard Law School in 1994.
The New York Times also noted on November 19 that Smith was married to "a documentary filmmaker" and that they have a daughter.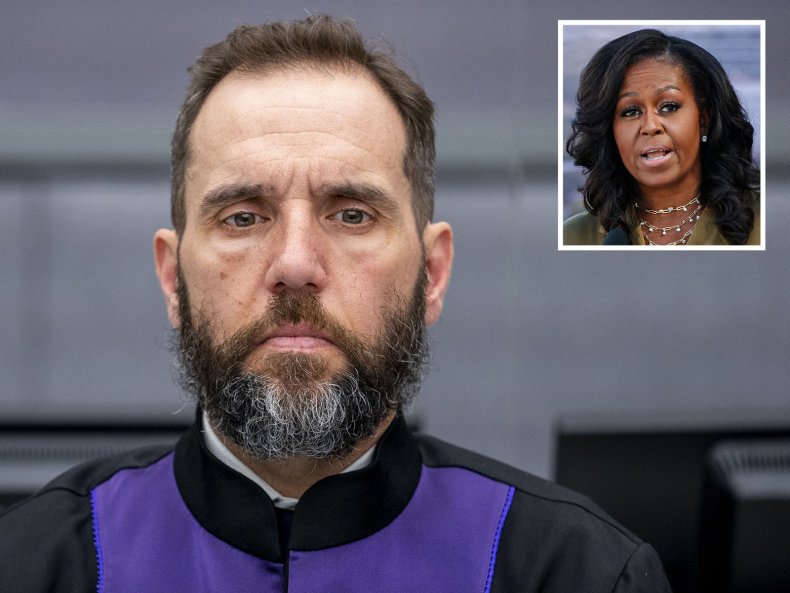 Smith is a career prosecutor who has been appointed by Attorney General Merrick Garland to weigh potential criminal charges against former President Donald Trump.
The documentary Becoming focused on the former first lady's 2019 tour promoting her book of the same name. It was described as "an intimate documentary looking at her life, hopes and connection with others."
One of the production companies that worked on Becoming was Big Mouth Productions, where Chevigny works as a director and producer.
FEC filings also show that Chevigny donated in support of President's Biden campaign twice in the 2020 election cycle.
She donated $1,000 to Biden for president on September 20, 2020, and another $1,000 to the Biden Victory Fund on the same day. In both cases, her employer was listed as Big Mouth Productions.
A screenshot from the FEC's website showing those donations was shared to Twitter on Monday by Henry Rodgers, senior congressional correspondent for The Daily Caller.
"Uh oh..." Rodgers wrote.
Others were highly critical of Chevigny's connections to the Democrats and raised questions about Smith's impartiality.
"You just can't make this stuff up," tweeted Republican Representative Andrew Clyde. "Katy Chevigny, wife of Jack Smith—the special counsel appointed by DOJ to go after President Trump, donated to Joe Biden's campaign and produced Michelle Obama's documentary."
"America cannot stand with a corrupt, two-tiered justice system," he wrote.
Charlie Kirk, founder and president of conservative group Turning Point USA, tweeted: "Of course the wife of Jack Smith, the special counsel appointed by Merrick Garland to investigate President Trump, was one of the producers of the Michelle Obama documentary. But don't worry guys, the DOJ has not been weaponized against conservatives. Everything is fine!"
Newsweek has asked the DOJ for comment.
Smith's investigation will look into the handling of classified documents at Mar-a-Lago, as well as aspects of the efforts to overturn the results of the 2020 presidential election.
The Department of Justice (DOJ) has received criticism for the appointment, with former President Trump suggesting it is part of a "witch hunt" directed against him.