Jackie Chan Is Worried About Your Safety Now More Than Ever
Actor and martial-arts expert Jackie Chan is the latest actor to ask people to follow government guidelines to prevent spreading COVID-19.
In a video posted to Twitter, the Rush Hour star told fans to stay home, but wear face masks and wash their hands if they absolutely have to leave their homes.
"I know it's a very difficult time for everyone right now, and we all face the same problem: the coronavirus. It's very important to stay at home with your family and follow the rules of your government," he said in the video. "If you have to go out, please remember to wear your face mask and wash your hands frequently. Protecting yourself is protecting your family."
Chan concluded the video with a hopeful message. "Stay safe! Stay strong! I too believe we have a brighter future ahead," he said. Chan also added "Jiayou," a colloquial Chinese saying that literally translates to "add oil," but usually means something encouraging, like "Let's go!"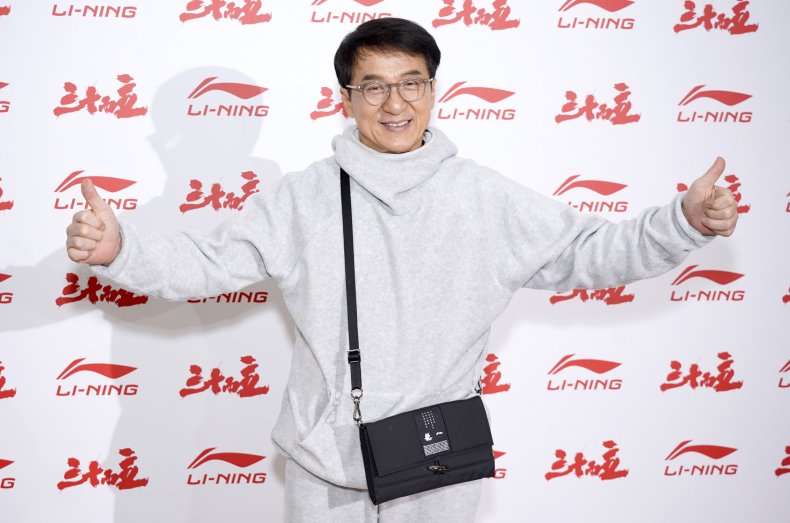 Besides Chan, a number of celebrities have created videos with similar messages, encouraging people to follow CDC guidelines, which include staying home, washing your hands and maintaining a social distance.
R&B singer Jojo repurposed her 2004 hit "Leave (Get Out)" with quarantine-appropriate lyrics, renaming it "Chill (Stay In)." The song became an all-too-relatable bop for fans to listen to while they stay at home.
Terminator actor and former California Governor Arnold Schwarzenegger has released a series of amusing videos of him staying inside with his two mini-donkeys, Whisky and Lulu.
"See, the important thing is that you stay at home, because there's a curfew now. No one is allowed out, especially someone that is, like, 72 years old. After you're 65 years old, you're not allowed out of the house anymore in California. So we stay home and we eat here," Schwarzenegger said in one of his videos.
In another video from mid-March, Schwarzenegger scolded people, especially spring breakers going to the beach, from the comfort of his hot tub. "I still see photographs and videos of people sitting in outside cafes all over the world and having a good time and hanging out in crowds. That is not wise, because that is how you can get the virus," he said. "That's how you get it—contact with other people. So stay away from crowds. Stay away from being in restaurants and outdoor cafes. Especially now that it's spring time, but all the kids are going to the beach and celebrate and drink and all that stuff. This is not a good idea. So, stay away from the crowds. Go home, and then we can overcome this whole problem, this virus, in no time."