Actress Jada Pinkett Smith posted a message Tuesday morning on her official Instagram account after her husband, Will Smith, apologized on Monday for slapping comedian Chris Rock during Sunday's Academy Awards.
The message stated: "This is a season for healing, and I am here for it."
Rock made a joke at Pinkett Smith's expense during the Oscars, saying he couldn't wait to see her in the sequel to G.I. Jane, a movie in which the protagonist shaves her head when she joins the military. Pinkett Smith currently has a buzzed haircut and has openly discussed suffering hair loss due to the autoimmune disorder alopecia.
Pinkett Smith's Instagram post is seen below.
Will Smith took to the stage and slapped Rock in a moment that shocked viewers. He later won the best actor award that night for his performance in King Richard. On Monday, Smith apologized for the altercation on Instagram, calling his his behavior "unacceptable and inexcusable."
"Jokes at my expense are a part of the job, but a joke about Jada's medical condition was too much for me to bear and I reacted emotionally," Smith wrote. "I would like to publicly apologize to you, Chris. I was out of line and I was wrong. I am embarrassed and my actions were not indicative of the man I want to be. There is no place for violence in a world of love and kindness."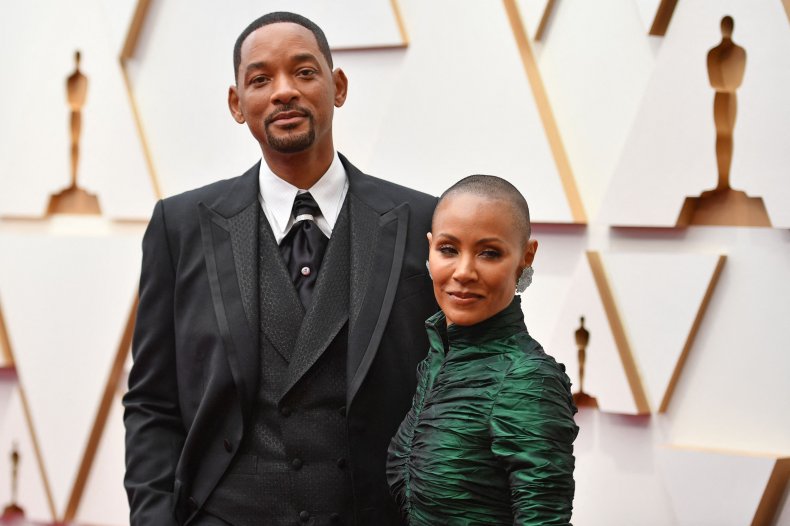 When Smith accepted his Oscar, he seemingly acknowledged the incident by apologizing to the Academy of Motion Pictures Arts and Sciences and his fellow nominees. He also spoke of feeling pressure to protect those close to him.
"I'm being called on in my life to love people and to protect people and to be a river to my people," he said. "I know to do what we do, you've got to be able to take abuse, you've got to be able to have people talk crazy about you. In this business, you've got to be able to have people disrespecting you, and you've got to smile and you've got to pretend like that's OK."
Richard Williams, the father of tennis stars Serena and Venus Williams and the subject of King Richard, commented on the altercation to NBC News through his son Chavoita LeSane on Monday.
"We don't know all the details of what happened," LeSane told the station of his father's response. "But we don't condone anyone hitting anyone else unless it's in self-defense."
The Academy board announced in a Monday statement that it is opening a formal review into Smith's actions, saying it will "explore further action and consequences in accordance with our Bylaws, Standards of Conduct and California law."
Update 03/29/22 12:30 p.m. ET: This story has been updated to include more background information.