Controversial YouTuber Jake Paul has had his home raided by the FBI in what is the latest scandal associated with the 20 million subscriber internet personality.
The self-proclaimed "everyday bro with a Disney channel flow" has been making consistent headlines for the best part of the last decade and is no stranger to a bit of drama.
This latest incident however is far from the internet hijinks the 23-year-old's fans know and love him for as a small army of federal agents stormed his Calabasas mansion and seized a number of firearms.
Paul, who is the brother of prolific YouTuber Logan Paul, rose to internet notoriety on video platform site, Vine back in 2013, when his stunts and pranks would go viral, cementing him and his larger than life personality, in the zeitgeist of internet culture.
Here's a look back at some of his biggest scandals and controversies.
2017
In 2017, Paul was fired from his Disney television show Bizaardvark amid complaints from neighbors about his loud pranks, stunts, and parties.
A local news report from KTLA went viral at the time when they reported that Paul was lighting fires in a drained swimming pool among other nuisances.
A report from The Hollywood Reporter at the time described how Paul and his crew ambushed the reporter with a T-shirt cannon and climbed on the roof of the KTLA van.
His neighbors said the situation was a "living hell" and a "war zone" per NPR.
"I feel bad for them, for sure," Paul, then aged 20 said of his neighbors when KTLA visited his street. But added: "There's nothing we can do, though—the Jake Paulers are the strongest army out there."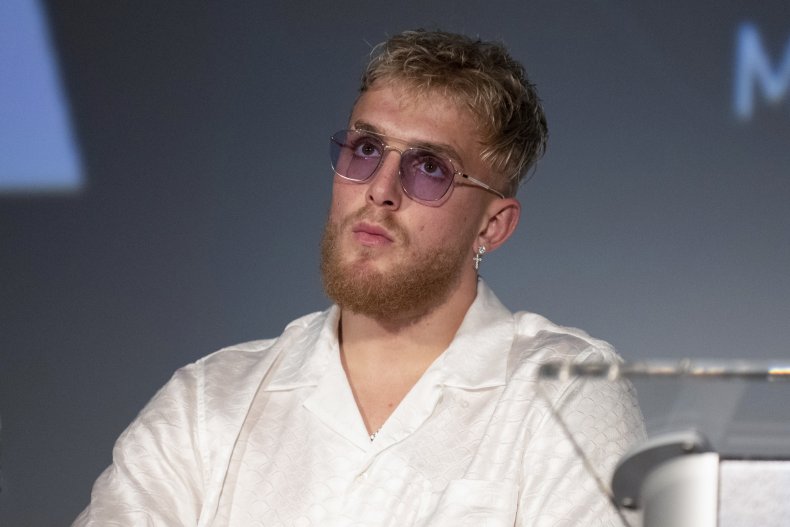 After exiting Bizaardvark, Paul announced he would be focusing on his own brand.
Paul's fame only increased from this time and in May of 2017, he and the influencer group he founded called Team 10, released the music video for "Everyday Bro" which is the seventh most disliked video on YouTube.
This year also saw Paul's neighbors in the Beverly Grove neighborhood of Los Angeles meet with city council members and police officials about filing a class-action public nuisance lawsuit against Paul. He had made his address public, leading to legions of fans turning up in the area.
2018
Paul found himself in trouble when he uploaded a video to YouTube with then-girlfriend Erica Costell titled "I Lost My Virginity."
The original thumbnail showed the pair posing together semi-nude and was considered inappropriate for Paul's young audience with YouTube putting age restrictions on the content.
He quickly changed the thumbnail but received criticism from YouTube commentators Keemstar and Philip DeFranco.
Paul was also embroiled in a scandal when he rapped the n-word in a leaked video reported by TMZ.
In April 2018, it was reported that Paul was being sued by Cobra Acquisitions, the company that owned his rented Beverly Grove house, for $2.5 million.
This year also saw him launch Edfluence, a series of videos teaching fans "how to be social media famous" for $7 then an additional $57 to actually unlock all 74 videos in the course.
Fellow YouTuber Shane Dawson also released a YouTube series asking if Jake is a sociopath.
2019
2019 was the year where Paul ventured into the boxing world, with and his brother taking on brothers KSI and ComedyShortGamer (better known as Deji).
He then his professional boxing debut against fellow YouTuber AnEsonGib (known as Gib) in early 2020, where he won.
However, Paul came under fire again along with fellow YouTuber RiceGum when they promoted an initiative called MysteryBrand, a website that offered the chance to open a digital "mystery box" of pre-selected items with a promise to win one in real life.
Insider reported that many users reported not receiving their winnings, branding the move a scam.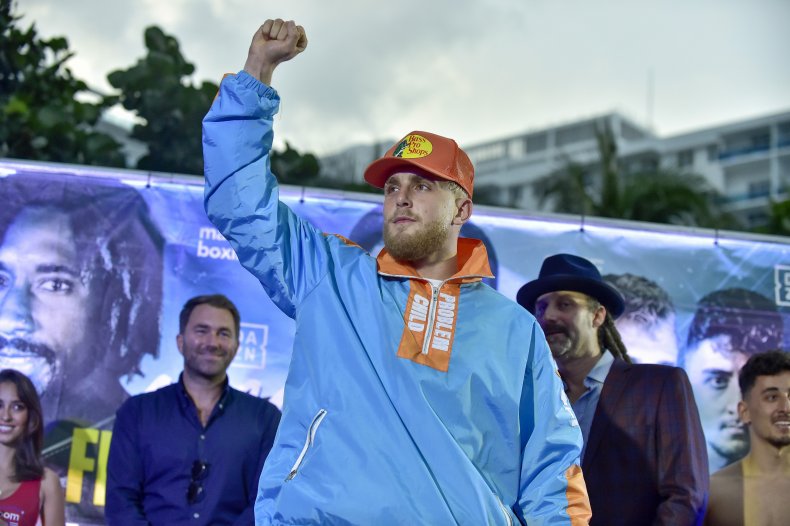 2020
Despite it only being August, Paul has clocked up a number of fresh scandals in 2020 already.
In January, he launched another platform aimed at teaching children how to be influencers and monetize their online presence called "The Financial Freedom Movement."
The move has been heavily criticized and deemed a "scam" by YouTuber h3h3productions.
Looting, Partying, FBI Raid
In May of this year, Paul was embroiled in a looting scandal when he was charged with criminal trespassing and unlawful assembly after he was recorded inside Scottsdale Fashion Square Mall in Arizona during protests after the death of George Floyd.
According to FOX 10, Paul "unlawfully entered and remained inside of the mall when it was closed."
He denied the claim in a statement posted to Twitter, reading: "To be absolutely clear, neither I nor anyone in our group was engaged in any looting or vandalism."
The charges were since dismissed as of August 5.
In July, Paul was in trouble again when he threw a large party at his home in Calabasas, California with dozens of people attending without wearing masks or maintaining social distancing, allegedly breaking public health orders. He was harshly criticized by Calabasas Mayor Alicia Weintraub.
On August 5, 2020, Paul's home was raided by the FBI.
ABC News reports that local news footage shows agents gathering several rifles from the property.
A spokesperson for the FBI said: "The FBI is executing a federal search warrant at a residence in Calabasas in connection with an ongoing investigation."