Jake Paul Mocked as He Shares Post-Match Message After Tommy Fury Defeat
Jake Paul has been mocked after he posted a gracious message on social media following his defeat to Tommy Fury in Sunday's cruiserweight boxing match in Saudi Arabia.
The YouTuber and social influencer lost by a split decision to Fury, who is a former Love Island UK contestant and half-brother of WBC heavyweight champion Tyson Fury.
The match-up had been preceded by a number of ugly insults and face-to-face clashes after it had been cancelled twice.
The pair had enjoyed unbeaten records. Fury was aiming to become a professional boxer, with hopes of gaining the World Boxing Council ranking that was on offer for the winner.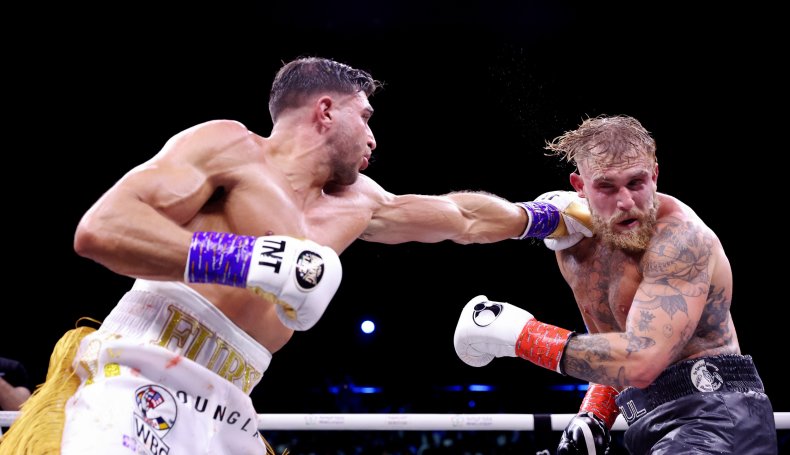 After Fury was knocked down in the eighth round, one judge scored the contest 75-74 to Paul, with the other two scoring it 76-73 to Fury.
Following the defeat, Paul vowed to come back for a rematch against Fury and congratulated his foe for ending his perfect record.
Posting on Twitter, Paul wrote: "Don't judge me by my wins, judge me by my losses. Congrats to Tommy, his team and his family. Thank you to everyone that tuned in. Saudi Arabia thank you as well. I will be back."
Paul then added on Instagram, alongside photos of the moment that Fury hit the canvas: "Fair play. Congrats to Tommy and his family. I'll be back for the rematch."
Viewers of the high-profile boxing event, which was staged at the Diriyah Arena outside Riyadh, were quick to mock Paul, who has 22 million followers on Instagram, for losing to Fury.
One hit back at Paul, commenting, "Boxed an actual boxer and he lost," while another added: "Go back to Disney Channel."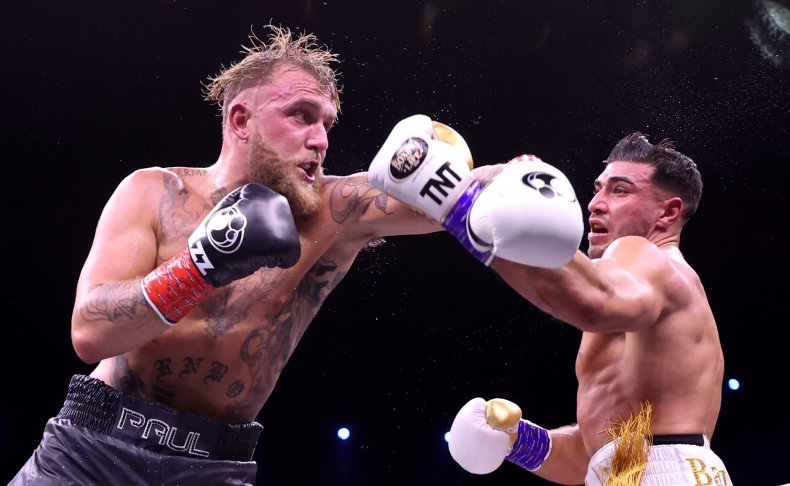 A third pointed out that, as soon as Paul fought someone who was considered to be a professional boxer, he soon lost. The post read: "0-1 in your boxing debut lil bro."
A fourth commented that the photo Paul had shared, of Fury falling backwards, made it look like he was on top during the bout: "Bro took a loss and still post a pic that looks like he won."
Paul said afterwards that he would be coming back for a rematch against Fury. However, there were many online who wrote that there was no clamor for the pair to get back into the ring together. One commented: "Literally no one wants to watch a rematch."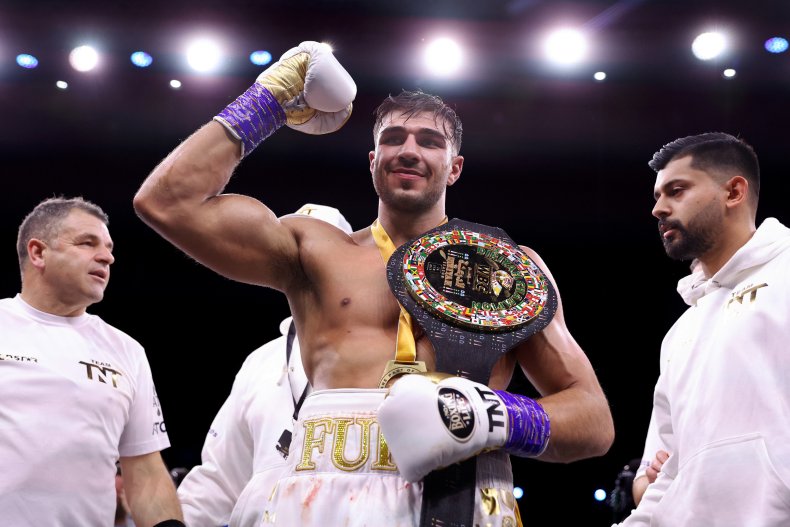 However, some fans backed Paul's choice of picture. One commented: "tommy himself admitted it was a knockdown save it." Another supporter simply wrote: "#TeamPaul."
Fury was the busier fighter during the grudge match. After the fight ended, he said that he was making his "own legacy" as he looks to follow the footsteps of his brother Tyson.
Fury has now won all nine of his professional bouts and told U.K. channel BT Sport: "For the past two years, this is all that has consumed my life.
"Everybody thought I was running scared, but tonight I made my own legacy."
He dedicated the fight win to his newborn daughter Bambi, whom he shares with Molly-Mae Hague. The couple met in the Love Island villa in June 2019 and have been together ever since.
Fury added: "This is my first main event. I am going to get bigger and better, and if he wants a rematch, bring it on."
This was Paul's first defeat in his seventh professional fight, and he said afterwards: "I don't know if I agree with the judges. It is what it is, but that is the boxing world."
Do you have a tip on a sports story that Newsweek should be covering? Do you have a question about boxing? Let us know via entertainment@newsweek.com.