Why Drake Lost Big Time After Tommy Fury Defeated Jake Paul
Rapper Drake has lost a $400,000 bet he had placed on the fight between YouTube star Jake Paul and former Love Island UK contestant Tommy Fury.
The pair faced off for their highly-anticipated boxing match on Sunday, February 26, in Saudi Arabia, with Fury ultimately winning on points.
Ahead of the match, Drake, real name Aubrey Graham, posted a screenshot on his Instagram page of the bet he had put on.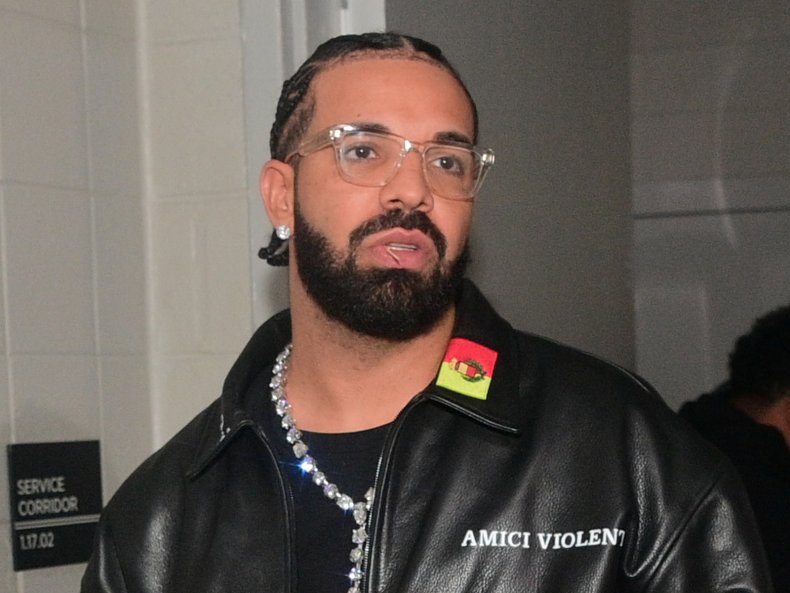 The since-deleted social media post revealed that Drake, 36, was backing Paul, who he is friends with, and that he would have attained over $1.4 million if Paul had been victorious.
In a post-fight press conference, Paul was told about the huge bet that Drake had placed on him and joked that the wager had "cursed" him.
"F***! This is Drake's fault!" he said, per the Mail Online, adding: "Drake, bro, why did you do this to me?"
Laughing, Paul continued: "No, it's my fault. $400,000 is nothing to him—he has won a lot more money betting on me before. He's probably about even now. Sorry Drake, I'll get that [win] in the rematch."
Drake's betting history has sparked an avalanche of jokes and memes online in the past, with many referring to his bets as the "Drake curse"—as whichever side the rapper backs tends to lose.
The "curse" was broken, however, in December 2022 when he placed a $1 million bet on Argentina to win the World Cup, a feat they achieved against fellow finalists, France.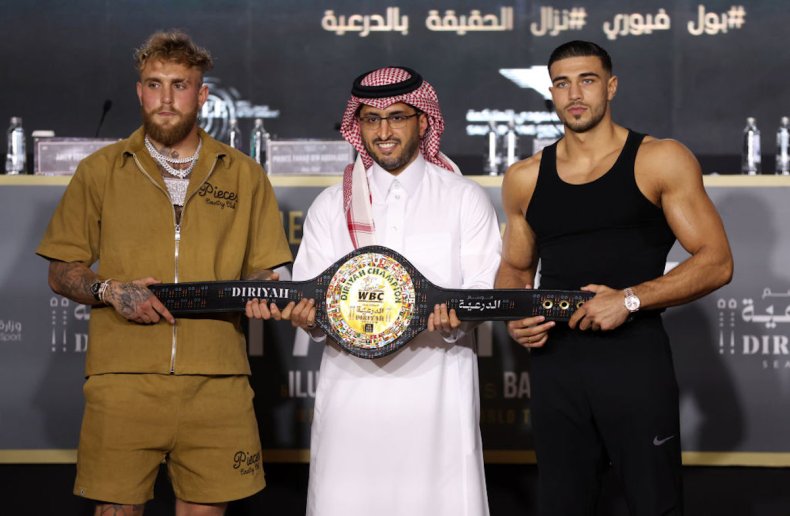 Paul, 26, and 23-year-old Fury, who welcomed his first child, daughter Bambi, with partner Molly-Mae Hague in January, finally faced off on Sunday after months of back and forth between the pair.
Prior to their match the duo had been scheduled to fight on a number of occasions, but circumstances meant it had been canceled each time, leading to their feud growing as they traded insults on social media.
Their feud dates back to 2021 and appears to have began after Paul disputed the viewing figures that world champion Tyson Fury posted about his younger brother Tommy's win against Scott Williams that year.
Tyson had posted a screenshot that boasted Tommy's "viewing figures" were 1.9 million people when others on the same card were barely getting 100,000 viewers.
Paul was quick to call out the figures and proved that it was fake, and was dared to fight Tommy by Tyson.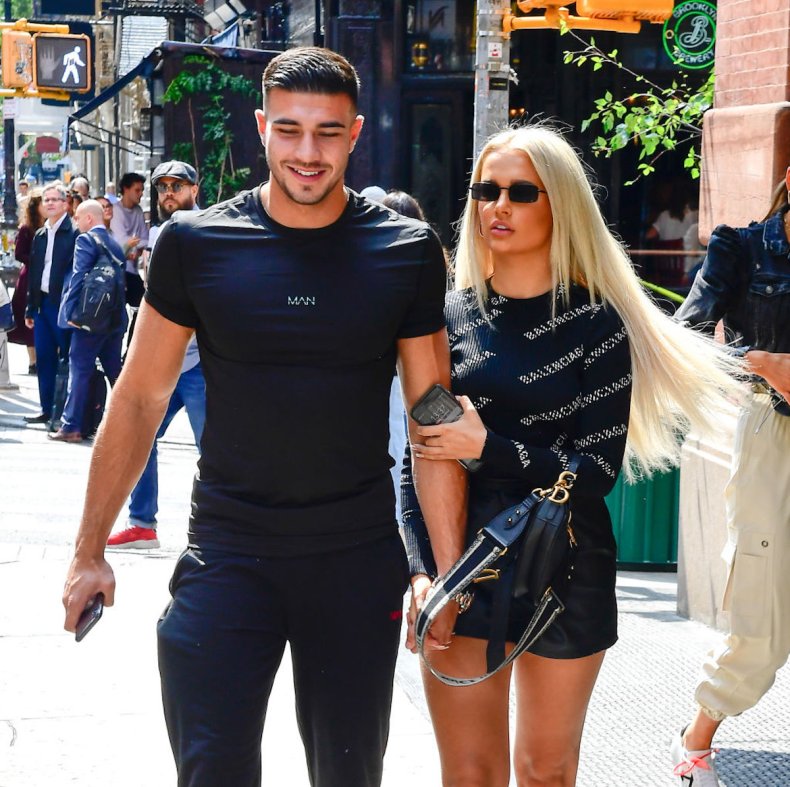 In May 2021, Paul then taunted Tommy by claiming that his partner Hague had sent him a direct message on Instagram, claiming to be a "fan" of his videos and asking if he could show her around America if she came to visit.
Hague quickly claimed that it was faked and wrote on Twitter: "Times must be hard when you're having to fake a DM... photoshop is scary."
Paul and Tommy finally came face-to-face backstage at Paul's bout against Tyron Woodley. He won the fight while Tommy won his bout against Anthony Taylor on the same card before they almost came to blows away from the ring.
The pair were due to fight in December 2021 but Tommy withdrew, citing injury and illness as the reasons for pulling out.
They were then due to fight in a rearranged bout over the summer of 2022, but this was canceled after Tommy was denied access to the U.S. due to visa issues.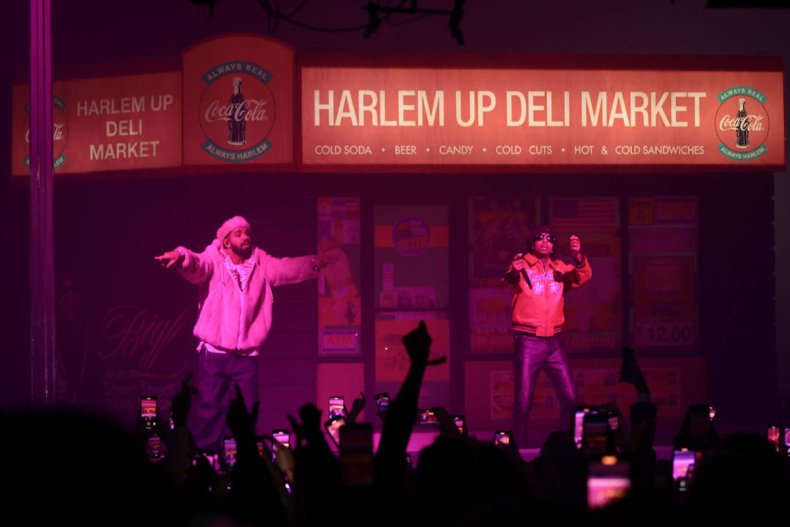 Meanwhile, Drake has teased that he will be embarking on a joint tour with 21 Savage later in 2023.
The two musicians collaborated on a joint album titled Her Loss, which was released in November 2022 and boasted tracks such as "Rich Flex," "Privileged Rappers" and "Major Distribution."
While on stage at Harlem's historic Apollo Theater in New York City back in January, Drake reportedly told the audience that he will be going on tour in the summer of 2023.
During his Apollo Theater show, Drake brought out 21 Savage, real name Shéyaa Bin Abraham-Joseph, and, according to Variety, told fans between songs: "We're gonna be out on the road this summer."