James Bond Recap For 'Casino Royale', 'Quantum of Solace', 'Skyfall' and 'Spectre'
Daniel Craig's era as James Bond will shortly come to an end with No Time to Die, his final film as 007.
The actor has played the iconic spy with his license to kill, for over a decade, and has starred in five films: Casino Royale, Quantum of Solace, Skyfall, Spectre, and now No Time to Die.
Craig's final film finds Bond enjoying retirement after leaving the secret service, but his life of ease is interrupted when CIA agent Felix Leiter (Jeffrey Wright) asks for help finding a mysterious villain (Rami Malek).
But what happened in the lead-up to No Time to Die? Here is a recap of what Craig's Bond has been through since he first began.
Casino Royale
The 2006 film marked the reboot of the James Bond franchise, and it starts out with the spy earning his iconic 00 number by killing two targets.
On his first mission as 007 Bond learns of a banker who funds terrorist organizations named Le Chiffre (Mads Mikkelsen), and discovers he is organising a high-stakes poker game in Montenegro.
Bond decides to intercept the game and beat Le Chiffre, as his loss will result in the downfall of his organzation, and goes there alongside British Treasury agent Vesper Lynd (Eva Green).
During the game, Bond gains the upper hand by using Le Chiffre's tell to his advantage but is poisoned, he manages to retrieve an antidote just in time and returns to the poker game where he wins $115 million with a straight flush.
Le Chiffre kidnaps Vesper to lure Bond to him, and he tortures him to try and recoup his money, but 007 refuses to give in and Le Chiffre is killed by a man named Mr. White (Jesper Christensen)
After recovering from his ordeal Bond leaves MI6 and runs away with his new love to Venice, but learns she has betrayed him after M (Judi Dench) says she never deposited the money.
He intercepts Vesper's meeting to handoff the money and kills the gunmen she is with, and during the fight she locks herself in an elevator that has plunged into the Grand Canal and drowns while Mr. White makes off with the cash.
Bond returns to service shortly thereafter and learns Vesper was blackmailed into becoming a double agent, he finds Mr. White by following a lead she left for him, and shoots him in the leg.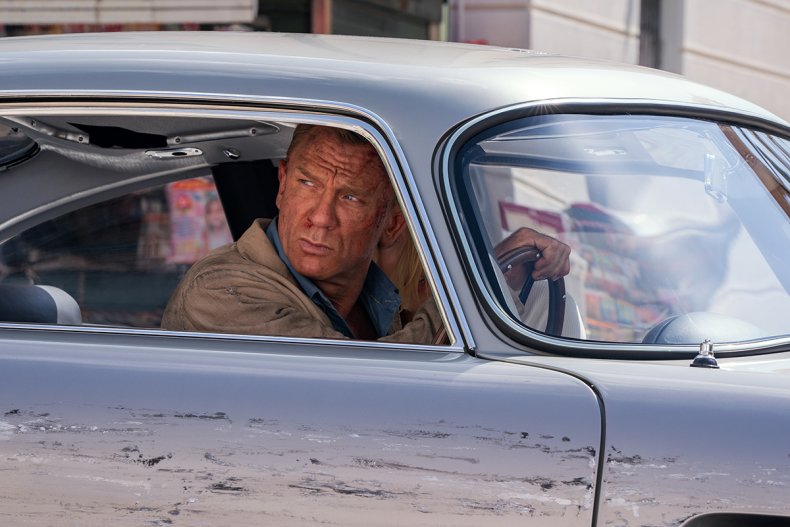 Quantum of Solace
Following the events of Casino Royale, Quantum of Solace opens with Bond taking Mr. White to M, who interrogates him about his organization, Quantum.
Following an assassination attempt on M, Bond goes after Mr. White's agents and pursues a man named Dominic Greene (Mathieu Amalric), who sent a hitman after Bolivian agent Camille Montes (Olga Kurylenko).
As Bond and Montes investigate Greene and Quantum, they learn the organization own a desert rich with water and they plan to withhold it to sell off at exorbitant prices to governments.
After intercepting the organization, Bond leaves Greene in the middle of the desert with nothing but a can of motor oil, and he is later found shot dead with the oil in his stomach.
The film ends with Bond confronting Vesper's former flame Yusef Kabira, a member of Quantum who inadvertently caused her death. Rather than kill Kabira, Bond allows MI6 to arrest him.
Skyfall
Skyfall begins with Bond and Eve Moneypenny (Naomi Harris) pursuing a man who stole a computer drive with the names and locations of all undercover MI6 agents around the globe.
The thief escapes and Bond is presumed dead after Moneypenny accidentally shoots him, but he survived and retires to a remote island.
Bond returns to service when a cyberterrorist hacks into MI6 and blows up the agency's offices, and M clears him for duty despite failing both the physical and mental examinations.
During his mission to find the person responsible for the attacks, Bond tracks down Raoul Silva (Javier Bardem) who has the drive and reveals he is a former MI6 agent who was betrayed by M.
007 captures him but realises Silva only allowed it so that he could get close to M and get his revenge, Bond manages to escape with the head of MI6 to Scotland where they make a final stand against the villain at his family home.
During the firefight Bond manages to kill Silva before he can shoot himself and M, but despite the villain's death he is unable to save M as she has already been shot and dies in his arms.
Following her death, Gareth Mallory (Ralph Fiennes) becomes M's successor and Bond informs him he's ready to return to work.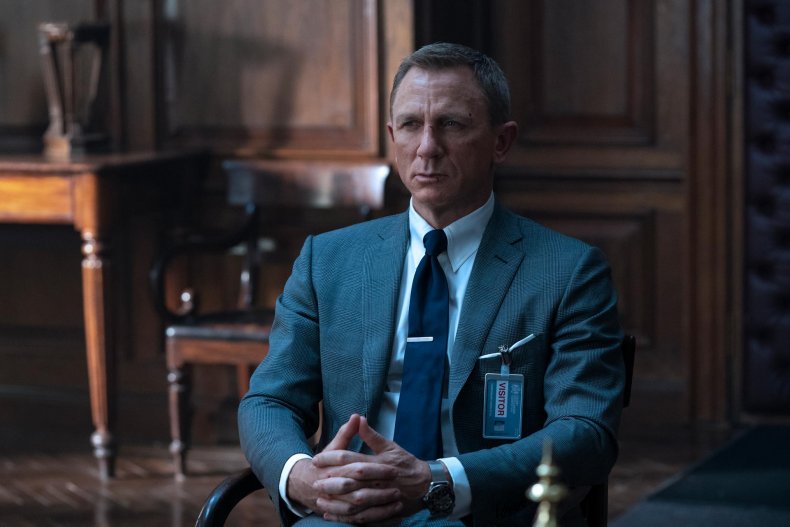 Spectre
Spectre opens with Bond carrying out an unauthorized mission in Mexico during the Day of the Dead celebrations, where he kills Marco Sciarra, a terrorist leader who had planned a bombing plot.
Bond is suspended from active duty by M because of his actions, and it gives fuel to Director of the Joint Intelligence Service C (Andrew Scott) to call for an end to the 00-program and introduce a "Nine Eyes" initiative.
At Sciarra's funeral, Bond learns from his widow Lucia (Monica Belluci) that he was part of a secret criminal organization and 007 infiltrates one of the organization's meetings.
He discovers their leader is Franz Oberhauser (Christoph Waltz), who calls for the assassination of former Quantum operative Mr. White, but Bond gets to him first and Mr. White asks him to protect his daughter Dr. Madeleine Swann (Lea Seydoux) before killing himself.
Bond and Swann meet with Q (Ben Whishaw), who informs him Oberhauser is linked to all of his previous missions, and that Le Chiffre, Greene and Silva were agents of the group SPECTRE.
The pair confront Oberhauser and reveals SPECTRE funded the Joint Intelligence Service, he also confirms he and Bond have a shared history as his father adopted 007 as an orphan leading Oberhauser killed the patriarch out of jealousy.
Afterwards, he took up the name Ernst Stavro Blofeld and created SPECTRE in order to thwart his foster brother.
Bond and Swann manage to get away from Blofeld but they are later kidnapped by SPECTRE and taken to separate locations, Bond is kept at the old MI6 building and Blofeld informs him he has just three minutes to escape, or die saving Swann.
007 goes after Swann, he manages to save her and they escape by boat before Bond shoots down Blofeld's helicopter and leaves him to be arrested by MI6. The next day he and Swann drive off into the sunset.
The latest addition to the James Bond franchise, No Time to Die is out on Friday October 8, 2021.