How 'No Time To Die' Sets Up a Female-Led Spin-Off
It has long been a topic of debate of whether the next iteration of James Bond should be played by a woman.
Alongside male picks for Daniel Craig's replacement, such as Idris Elba and Henry Cavill, stars like Gillian Anderson and Jodie Comer have also been linked to the role.
Despite the call for Bond to be gender-swapped, long-time 007 producer Barbara Broccoli has insisted the character remain a man because she feels women should have roles that are just as interesting.
In January 2020, she told Variety: "I believe we should be creating new characters for women—strong female characters.
"I'm not particularly interested in taking a male character and having a woman play it. I think women are far more interesting than that."
Craig agrees, and told Radio Times on September 21: "Why should a woman play James Bond when there should be a part just as good as James Bond, but for a woman?"
But luckily his final outing as Bond, No Time to Die, proves that it's not necessary to have a female version of the spy because there are characters who are just as great who deserve to take the spotlight.
WARNING: Spoilers for No Time to Die below.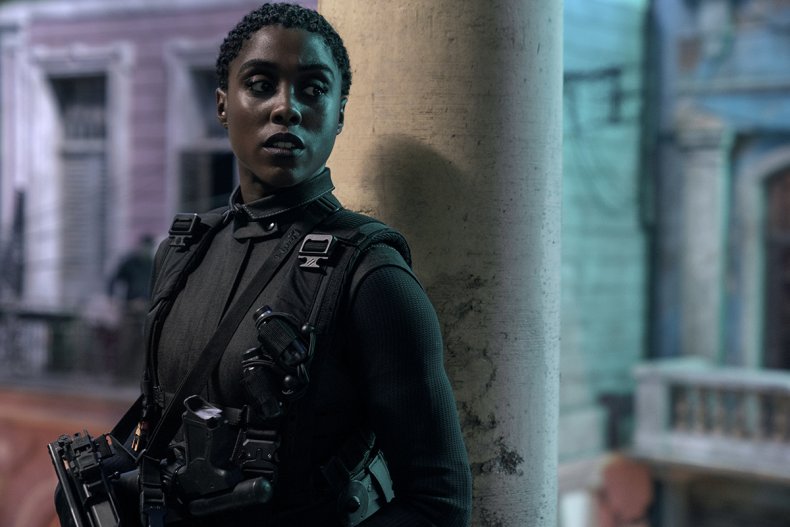 How No Time to Die sets up a female-led spin-off
In No Time to Die there are three characters who subvert expectations for "Bond girls": Nomi (Lashana Lynch), Paloma (Ana de Armas) and Eve Moneypenny (Naomie Harris).
Nomi became a rising star in MI6 in Bond's absence and was so good at the job she even got given his 00 number.
She shows time and again she's a skilled agent, beating Bond on rival missions, getting herself out of tough situations with ease, and later fighting alongside the spy in Safin's lair.
Then there's Paloma, who makes a short but memorable appearance when she helps Bond during a mission in Cuba.
While her character sometimes feels like light-relief, given her nervousness after only being three weeks into the job, Paloma holds her own against their enemies and is a remarkably quick thinker.
Paloma is certainly the best character of the film, and she definitely deserves the chance to shine in a more prominent role.
Moneypenny has been a part of Craig's Bond universe since Skyfall, and while she is no longer in the field she's still an important part of MI6.
She is a grounding presence at the intelligence service and she has great rapport with Nomi, Q (Ben Whishaw) and M (Ralph Fiennes).
Rather than make Bond a woman, Nomi, Paloma and Moneypenny should star in a spin-off that focuses on their spy work, either in a film or TV series.
While Nomi and Paloma never met in the film they'd likely get on well and would certainly make for excellent partners in the field.
The trio's triumph in No Time to Die prove their characters would be wonderful successors to 007.
No Time to Die will be released in US theaters on October 8.