James Cameron Talks 'Avatar' Success Ahead of Rerelease and Sequel
Avatar director James Cameron has worked for 13 years on the sequel to the first film, and ahead of its premiere, he wanted to make sure he understood why the movie was as successful as it was.
Avatar, which came out in 2009, is the highest-grossing film of all time, having earned over $2.8 billion at the box office, and the pressure was high for Cameron to perfect a sequel that would live up to the original film's legacy.
Cameron told The Times UK, "When I sat down with my writers to start Avatar 2, I said we cannot do the next one until we understand why the first one did so well. We must crack the code of what the hell happened."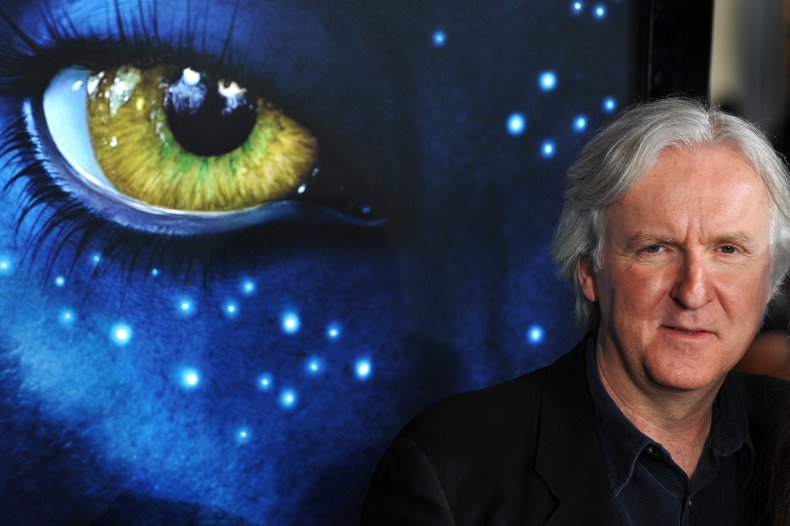 He added that there was a kind of trifecta of success that Avatar perfected: "Well, all films work on different levels. The first is surface, which is character, problem and resolution. The second is thematic. What is the movie trying to say? But Avatar also works on a third level, the subconscious."
The sci-fi fantasy film starring Zoe Saldana and Sam Worthington managed to captivate the world's subconscious, according to Cameron, which is why it became so successful.
And why the movie continues to do so well. Avatar was re-released on Friday, September 23, in 4K remastering in high dynamic range, giving viewers the option to see the movie again in both 2-D and 3-D in theaters for a completely enhanced experience.
Beyond the rerelease, Avatar: The Way of Water will be out in theaters on December 16, 2022, and the Titanic director said that he waited a long while before even considering the sequel.
"I think I could have made a sequel two years later and have it bomb because people didn't relate to the characters or the direction of the film," Cameron said. "My personal experience goes like this: I made a sequel called 'Aliens,' seven years after the first movie. It was very well received. I made a sequel called 'Terminator 2,' seven years after the first movie. It did an order of magnitude of more, in revenue, than the first film."
He added that he wrote an entire script for the sequel to Avatar but ended up tossing the whole thing out and beginning again.
"I was a little concerned that I had stretched the tether too far, in our fast-paced, modern world, with Avatar 2 coming in 12 years later," Cameron said. "Right until we dropped the teaser trailer, and we got 148 million views in 24 hours. There's that scarce seen but wondered at principle, which is, 'Wow, we haven't seen that in a long time, but I remember how cool it was back then.' Does that play in our favor? I don't know. I guess we're going to find out."
Avatar: The Way of Water should no doubt be one of the biggest releases of the year, costing a whopping $250 million to make, with groundbreaking special effects and underwater filming technologies. Zoe Saldana returns as Neytiri, along with Sam Worthington as Jake Sully and Stephen Lang as Colonel Miles Quaritch.
Additionally, the film stars Giovanni Ribisi, Joel David Moore, Dileep Rao, CCH Pounder, Sigourney Weaver, and Kate Winslet.
Newsweek reached out to a representative of Cameron for comment.