James Cameron's 'Avatar' Sequel Faces 'Very High Bar' for Box Office Profit
Film buffs are anxiously awaiting the mid-December release of Avatar: The Way of Water, premiering some 13 years after the franchise's first film.
The initial Avatar movie—starring Zoe Saldaña, Sam Worthington and Sigourney Weaver—was an smash hit. Director James Cameron told GQ in a new interview that the second film also needs to perform extremely well for it to be profitable.
"[Y]ou have to be the third- or fourth-highest-grossing film in history," he said. "That's your threshold. That's your break even."
The 2009 Avatar recently became the first film to exceed the $2.9 billion mark at the global box office, according to Collider. The milestone was made possible thanks to its re-release in certain markets in the weeks leading up to The Way of Water's debut.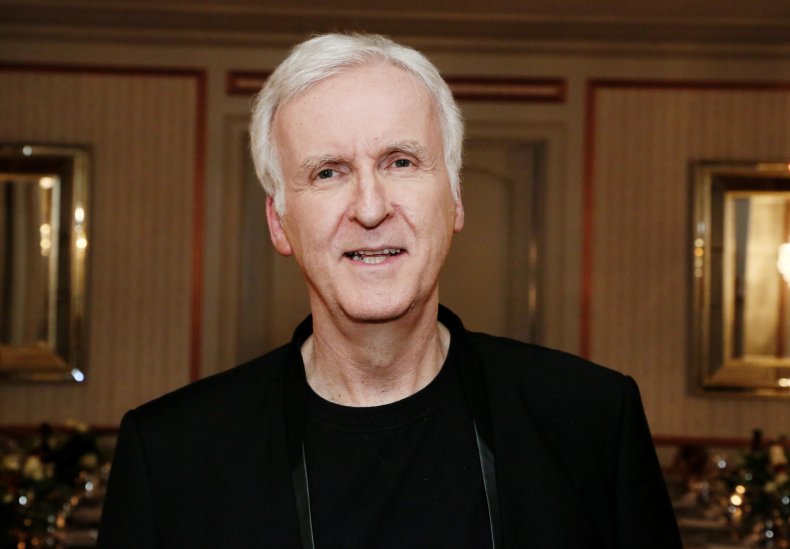 The movie industry is rebounding from the COVID-19 pandemic, which worked to shutter scores of cinemas and hamper theatrical premieres.
To be the third- or fourth-highest-grossing film of all time is "a very high bar" to hit, according to Paul Dergarabedian, a senior media analyst for Comscore. He told Newsweek that "billion dollar global box office performers are a rare commodity indeed in the current marketplace environment."
Dergarabedian said big-budget blockbusters must resonate on a cultural level worldwide, such as the recent Top Gun: Maverick, to become profitable. He also called Cameron a "visionary filmmaker and also an astute observer of the business of movies."
He continued by saying that it would be unwise to bet against James Cameron and the future revenue streams that the Avatar brand could create, including an eventual small screen release plus branding and merchandising opportunities, as well as other ancillary income could allow the film to clear the bar in terms of the revenue Cameron is setting as a goal.
"Given the huge stakes, all eyes will be on the performance of The Way of Water in December," Dergarabedian added.
Other box office experts also anticipate that the second movie will be a massive success.
The first film did well when it opened and continued to impress for many weeks after, according to David A. Gross, who runs Franchise Entertainment Research, a movie consultancy.
Gross told Newsweek that expectations for the second film are certainly high.
"We expect the sequel to open stronger than the first movie and to continue doing excellent business through the year-end holidays and into January," he said. "We expect Avatar 2 to be profitable after counting all of the ancillary business that follows the theatrical release."
Another Cameron film is on the list of highest-grossing films ever, coming in at No. 3: Titanic ($2.2 billion), according to Collider. Below the first Avatar in second place is Avengers: Endgame ($2.8 billion) and the fourth spot goes to Star Wars: The Force Awakens ($2 billion.)
Newsweek reached out to a representative for Cameron for comment.
Do you have a tip on an entertainment story that Newsweek should be covering? Let us know via entertainment@newsweek.com.