James Comey on Donald Trump: Here Are the Ex-FBI Director's Best Shots
James Comey, the former director of the FBI fired by President Donald Trump, sat down with ABC's George Stephanopoulos to talk on camera about his time working for a man he calls "morally unfit" to lead America.
Comey is promoting his book Donald Trump, A Higher Loyalty: Truth, Lies and Leadership which details what went on behind-the-scenes during his tempestuous few months close to the president.
Trump fired Comey in May 2017, accusing him of mishandling an FBI investigation into Hillary Clinton's private email server.
But Comey was also leading the FBI probe into suspicions of collusion between Trump's 2016 campaign and the Russian government, which interfered with the presidential election.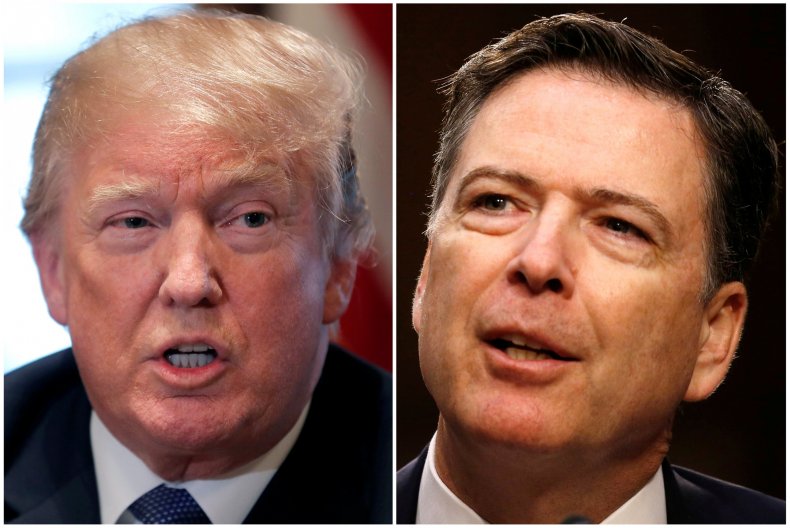 Trump's critics accuse him of firing Comey to undermine the Russia probe, which is ongoing under Special Counsel Robert Mueller.
Since then, Trump and Comey have exchanged heated words in the media and on Twitter.
Here's a snapshot of the latest volley fired at Trump by Comey during his hotly-anticipated ABC interview.
On Trump's fitness to be president
"I don't buy this stuff about him being mentally incompetent or early stages of dementia. He strikes me as a person of above average intelligence who's tracking conversations and knows what's going on. I don't think he's medically unfit to be president. I think he's morally unfit to be president. A person who sees moral equivalence in Charlottesville, who talks about and treats women like they're pieces of meat, who lies constantly about matters big and small and insists the American people believe it, that person's not fit to be president of the United States, on moral grounds. Our president must embody respect, and adhere to the values that are at the core of this country. The most important being truth. This president is not able to do that. He is morally unfit to be president."
On how Trump looks in person
"He looked shorter to me than he did on television, but otherwise exactly the same… He had impressively coiffed hair, it looks to be all his. I confess, I stared at it pretty closely and my reaction was 'It must take a heck of a lot of time in the morning, but it's impressively coiffed.' His tie was too long, as it always is. He looked slightly orange up close with small, white, half-moons under his eyes, which I assume are from tanning goggles."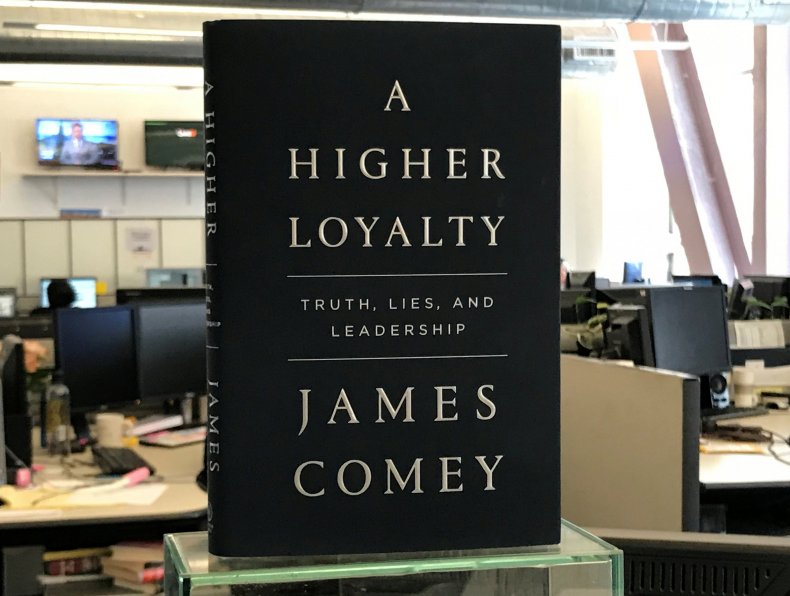 On the 'pee tape' claims
"He brings it up and says he may want me to investigate it to prove that it didn't happen. And then he says—something that distracted me. Because he said, you know 'If there's even a 1% chance my wife thinks that's true, that's terrible.'
"And I remember thinking 'How could your wife think there's a 1% chance you were with prostitutes peeing on each other in Moscow?' I'm a flawed human being, but there is literally zero chance that my wife would think that was true. So what kind of marriage to what kind of man does your wife think there's only a 99% chance you didn't do that?"
"I honestly never thought these words would come out of my mouth, but I don't know whether the current president of the United States was with prostitutes peeing on each other in Moscow in 2013. It's possible, but I don't know."
On impeaching Trump
"I hope not because I think impeaching and removing Donald Trump from office would let the American people off the hook, and have something happen indirectly, that I believe they're duty bound to do directly. People in this country need to stand up and go to the voting booth and vote their values.
"We'll fight about guns. We'll fight about taxes. We'll fight about all those other things down the road. But you cannot have, as president of the United States, someone who does not reflect the values that I believe Republicans treasure and Democrats treasure and independents treasure. That is the core of this country. That's our foundation. And so impeachment, in a way, would short circuit that."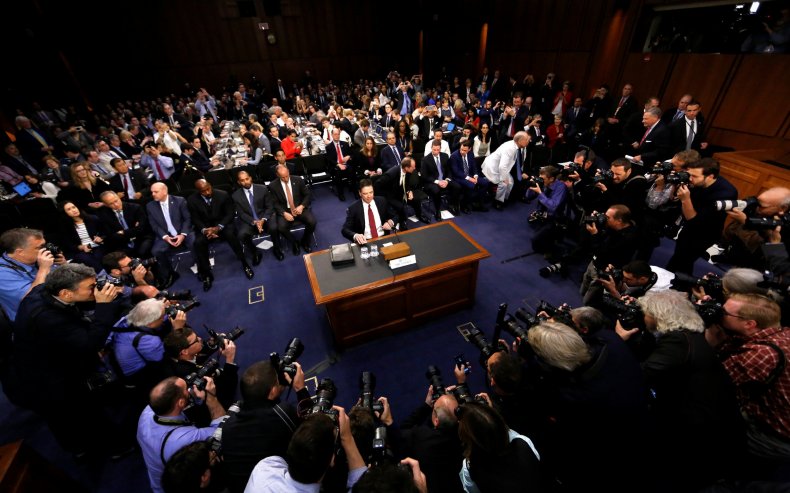 On Trump demanding loyalty at a private dinner
"My best intuition at that point was it's part of an effort to make me part of the team, to make me 'amica nostra'… It turned out just to be the two of us and that the purpose of the meeting, the dinner, was for him to extract from me a promise of loyalty… I think he wanted me to say 'Sir, I'd very much like to continue to serve and be your FBI director.' And then he would say, 'Okay, but I need loyalty, I expect loyalty,' which is exactly what he did say—the second part."
On Trump's claim of a better inauguration turnout than Obama
"That's just not true. That's not a perspective, that's not a view, that's just a lie. And yet he would say it and 'Everyone agrees, everyone says, everyone believes.' And the danger sort of occurred to me is because you don't have a chance to speak. That's washing over you, washing over you, washing over you."
On Trump never laughing
"I was struck by it. So struck by it, it stayed with me, that I've never seen him laugh. Not in public, not in private. And at a dinner with someone—I mean, I'm not a comedian but I occasionally say something that's funny that people chuckle with each other.
"But I never saw anything that resembled a laugh. And I could over interpret that… maybe he's breaking up in stitches with other people other than the FBI director, but I also tried—after I got fired, I thought—that stayed with me. And so I went and tried to find examples of videos where he's laughing and I could only find that really wasn't a genuine laugh."