Republicans Under New Pressure After Trump Fires Comey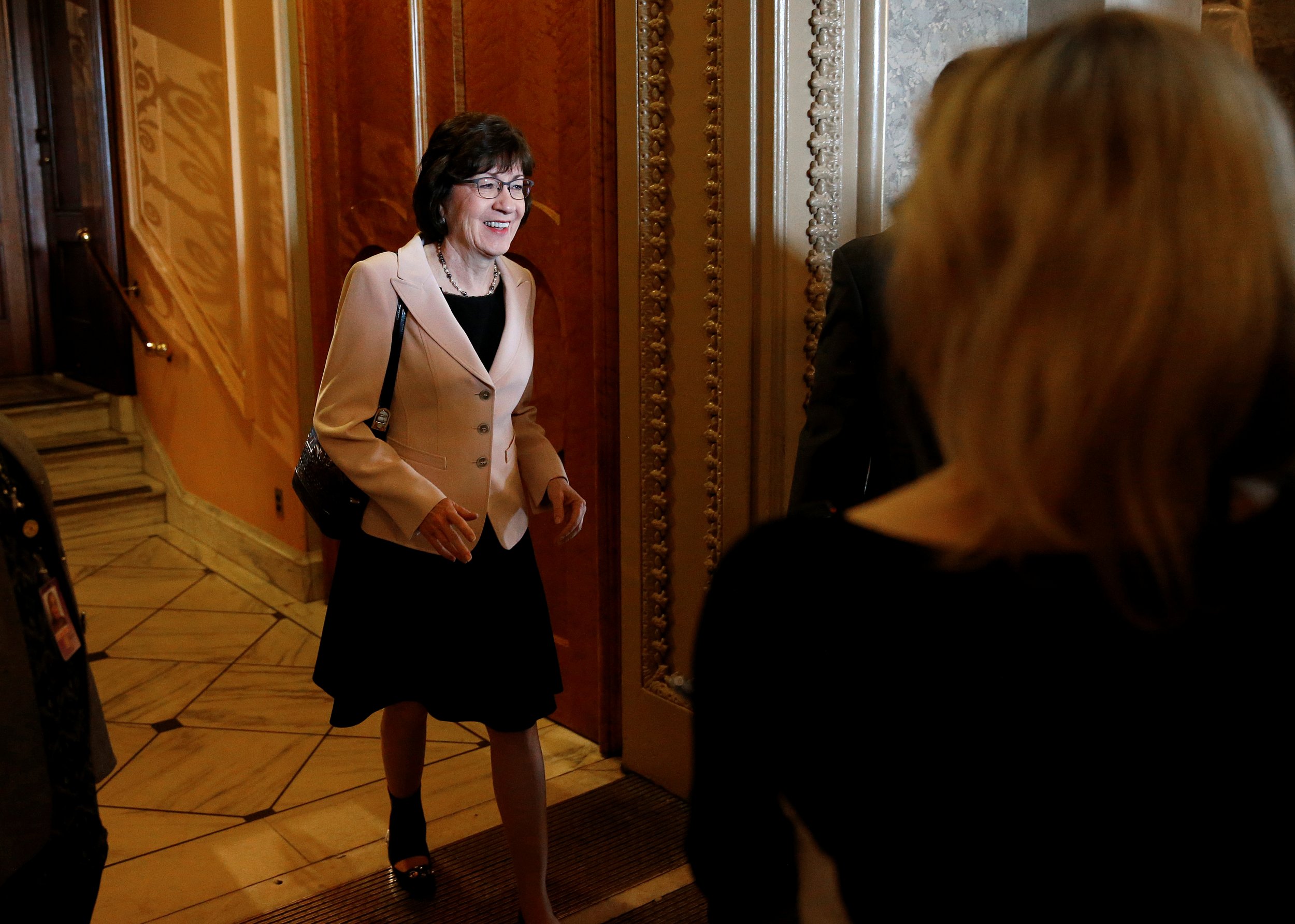 Once again, an impulsive White House decision has shocked Washington. And once again, it's put Republicans in Congress in the crosshairs.
GOP senators were swarmed by reporters Wednesday morning as they headed into the Capitol for a vote. They were jostled and peppered with questions about President Donald Trump's abrupt dismissal of FBI Director James Comey Tuesday night. Few Republicans were eager to answer. "I'll have something to say later on," Senator Roger Wicker of Mississippi said as he ducked into an elevator. Texas Senator Ted Cruz waved off reporters as he hurried up an escalator, promising to put out a statement.
Related: After FBI Director James Comey's firing, will Republicans support an independent counsel to investigate Trump-Russia?
The big question now facing Republicans on Capitol Hill is whether to break ranks with their party's president and demand an independent prosecutor to lead the investigation into possible coordination between the Trump campaign and Russia in 2016. The FBI is in the midst of such an investigation, but Democrats warned in the hours after the White House announced its firing of Comey Tuesday night that effort could now be compromised. "Given the way the president has fired Director Comey, any person who he appoints to lead the Russia investigation will be concerned that he or she will meet the same fate as Director Comey if they run afoul of the administration," Senate Minority Leader Chuck Schumer warned at a hastily convened press conference. "The American people need to have faith that an investigation as serious as this one is being conducted impartially, without a shred of bias." That, he and other Democrats argue, requires appointing a special prosecutor outside the government, with no political ties to Trump.
Senate Majority Leader Mitch McConnell dismissed that call Wednesday morning—as he has in the past. McConnell argued on the Senate floor that a new investigation "could only serve to impede the current work being done" by the Senate Intelligence Committee, which is conducting its own bipartisan probe. But there were signs of cracks Wednesday in Republicans' once largely unified front opposing Democrats' calls for a special prosecutor. Arizona Senator John McCain has previously called for a special congressional committee to investigate Russian involvement in the 2016 election, something he reiterated Tuesday night while condemning Comey's dismissal.
"I'm talking with other senators who have more experience in judiciary issues and trying to get a sense of what the best way forward is," Tennessee Senator Bob Corker told reporters. "These things like special prosecutor and independent counsel and independent commission, they all mean different things, and today I'm just trying to understand what all that means and try to discern myself what I think is necessary." Several other Senate Republicans, including Susan Collins of Maine, Shelley Moore Capito of West Virginia and Marco Rubio of Florida, also didn't rule out the possibility that a special prosecutor would be necessary, although Rubio said it should wait until after senators complete their investigation. "At this point, I'm going to see what the intelligence committee and Senator Burr, where they're moving how they are," Capito said. "I'm not saying yes, but I'm not saying no."
The House is out of session this week, but a few GOP lawmakers put out statements. Virginia Representative Barbara Comstock, who faces a tough re-election fight next year, declared, "There must be an independent investigation that the American people can trust." New York Representative Elise Stefanik also expressed concerns about Comey's firing, adding, "I believe strongly in the importance of an independent FBI director." Neither, however, explicitly called for an independent prosecutor.
Those lawmakers who are open to such an investigation remain a minority within the party. Oklahoma Senator Jim Inhofe said he wasn't surprised Democrats would renew their calls for a special prosecutor, but Comey's firing hadn't changed his mind that the investigation should stay in the Senate. Several other Republicans echoed that sentiment.
Without Republican buy-in, the idea of a special prosecutor will remain a Democratic pipe dream. But that doesn't mean Democrats won't continue to use the issue to hammer their colleagues across the aisle. Comey's firing gives them far more ammunition to do so, as does Republicans' own growing fragmentation on the issue.
The president now has to nominate a new FBI director, whom the Senate must confirm. And the White House's pick to replace Comey will inevitably face a grilling on Capitol Hill, guaranteeing this issue—and the unanswered questions about Trump's ties to Russia—will remain in the spotlight in the coming weeks. It all amounts to another major political headache for Republican lawmakers, and one that, yet again, was not of their making.