After FBI Director James Comey's Firing, Will Republicans Support an Independent Counsel to Investigate Trump-Russia?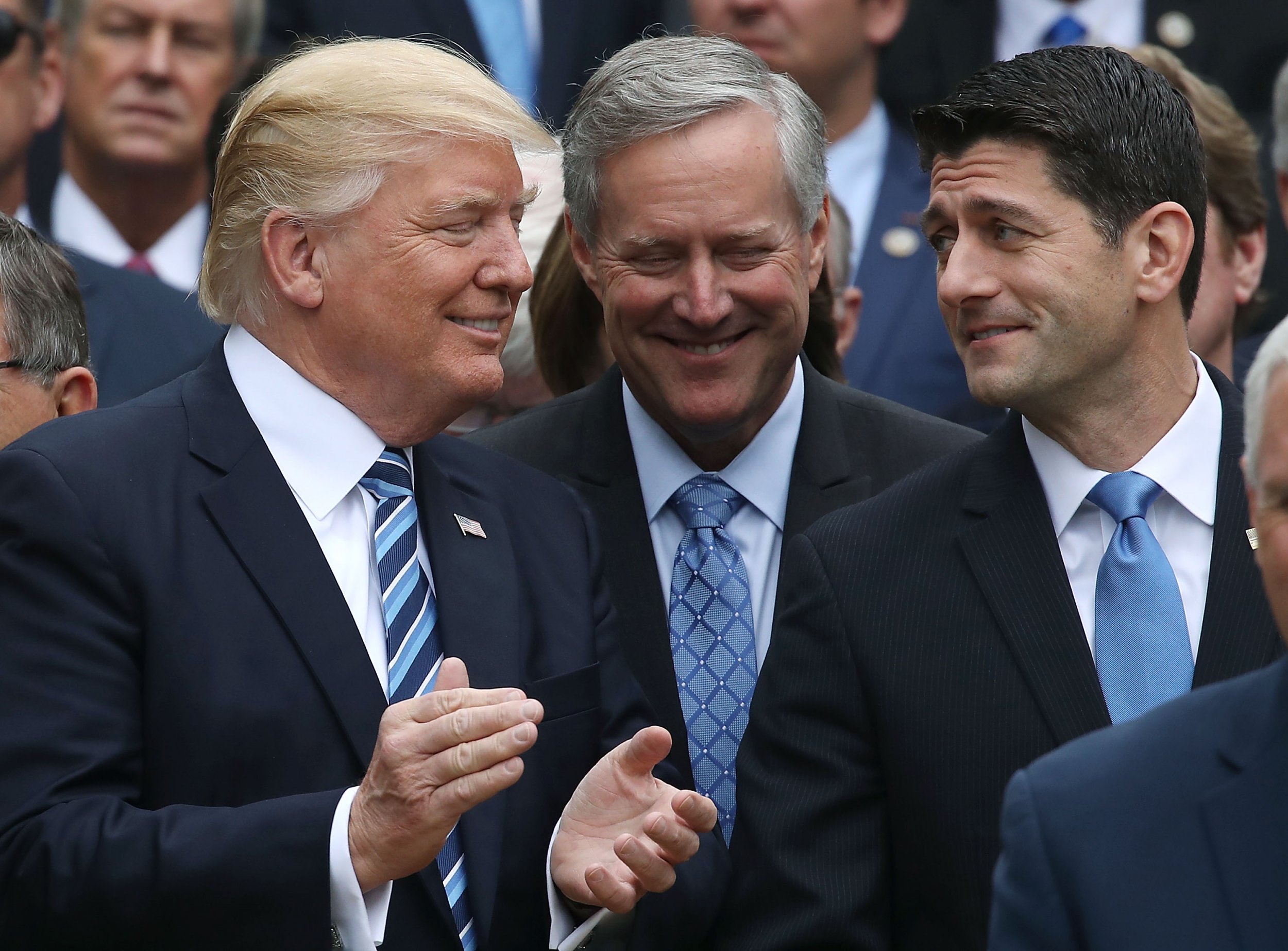 Senator John McCain isn't shy about his opinions.
On Tuesday, Democrats were hoping that McCain might issue a fiery denunciation of President Donald Trump's firing of FBI Director James Comey. They didn't get it. While McCain said he was disappointed by the decision, that's as far as he went—a far milder chiding than the Arizona senator gave Secretary of State Rex Tillerson for the chief diplomat's comments about America promoting human rights overseas.
McCain renewed his call for a special Senate panel to investigate Russian influence in the 2016 American presidential election on Tuesday. But he declined to embrace the Democrats' call for both an independent commission and the appointment of an independent counsel.
Related: Could Comey's firing sandbag the Trump-Russia probe?
Democrats are likely to remain frustrated. Republicans probably won't break en masse with Trump. At most, they'll offer tepid denunciations and eschew calls for an independent prosecutor or an independent commission like the one that investigated the 9/11 attacks.
When Trump stunned Washington on Tuesday by firing Comey, most Republicans issued statements that were supportive of the decision, even though the FBI is engaged in a counterintelligence investigation of the Trump campaign. Lindsey Graham, the South Carolina Republican senator and frequent Trump critic, was supportive of the move and welcomed making a "fresh start" at the bureau. Richard Burr, the chair of the Senate Select Committee on Intelligence, issued only a mild rebuke, saying he was "troubled by the timing and reasoning of the decision." He fell well short of joining Democrats in their call for an independent counsel.
So far, only two members of Congress have called for an independent counsel to investigate Trump and Russia—Representative Darrell Issa of California and Walter Jones of North Carolina. After Comey's firing, Justin Amash, a Republican representative from Michigan, said he was considering legislation to create a 9/11-style independent commission to investigate Russian interference. Taken together, that's hardly a tidal wave.
Meanwhile, Republican moderates who have broken with Trump on various issues are sticking with him on Comey. For example, Maine Senator Susan Collins issued a statement on Tuesday that was broadly supportive of the White House: "Any suggestion that today's announcement is somehow an effort to stop the FBI's investigation of Russia's attempt to influence the election last fall is misplaced."
Without Republicans breaking ranks, the investigation into Russian interference in the election will be confined to the intelligence committees in the House and Senate. That's to the liking of the Trump White House and the Republican congressional leadership, who insist that these committees, with their modest resources and other responsibilities, should handle the case. Comey was scheduled to testify before the Senate Intelligence Committee this week. Now, it's unclear whether he'll appear.
The question going forward: Will Republicans break with the White House and start calling for an independent counsel, an independent commission or both? It seems unlikely without considerable public pressure.
Consider what happened during Watergate. In 1973, at the height of the scandal, the Senate voted unanimously to create the Senate Watergate Committee, which has been lauded in the decades since for its leading role in unearthing the Nixon White House's malfeasance. Such unanimity of purpose is impossible to imagine today.
If more damning information comes out, it's possible that Republicans might choose to distance themselves from Trump and call for an independent probe. But earlier this week, when Sally Yates, the former acting attorney general, testified before a Senate Judiciary subcommittee on former national security adviser Mike Flynn, his ties to Russia and Moscow's capacity to blackmail him, most Republican senators declined to pursue the topic. Instead, they focused on Yates being fired over her refusal to implement Trump's executive order banning immigration from seven majority-Muslim nations. Only two Republican senators, Graham and Nebraska's Ben Sasse, bothered to focus on Flynn's accepting money from Russia, meeting with the Russian ambassador and then lying about it to others at the White House.
If Republicans are willing to pay little attention to such a grave matter, it will take a lot more for them to suddenly turn on the president.