James Comey: Trump and GOP 'Dimming' American Values with Lies, Bigotry, Attacks on Press and Human Rights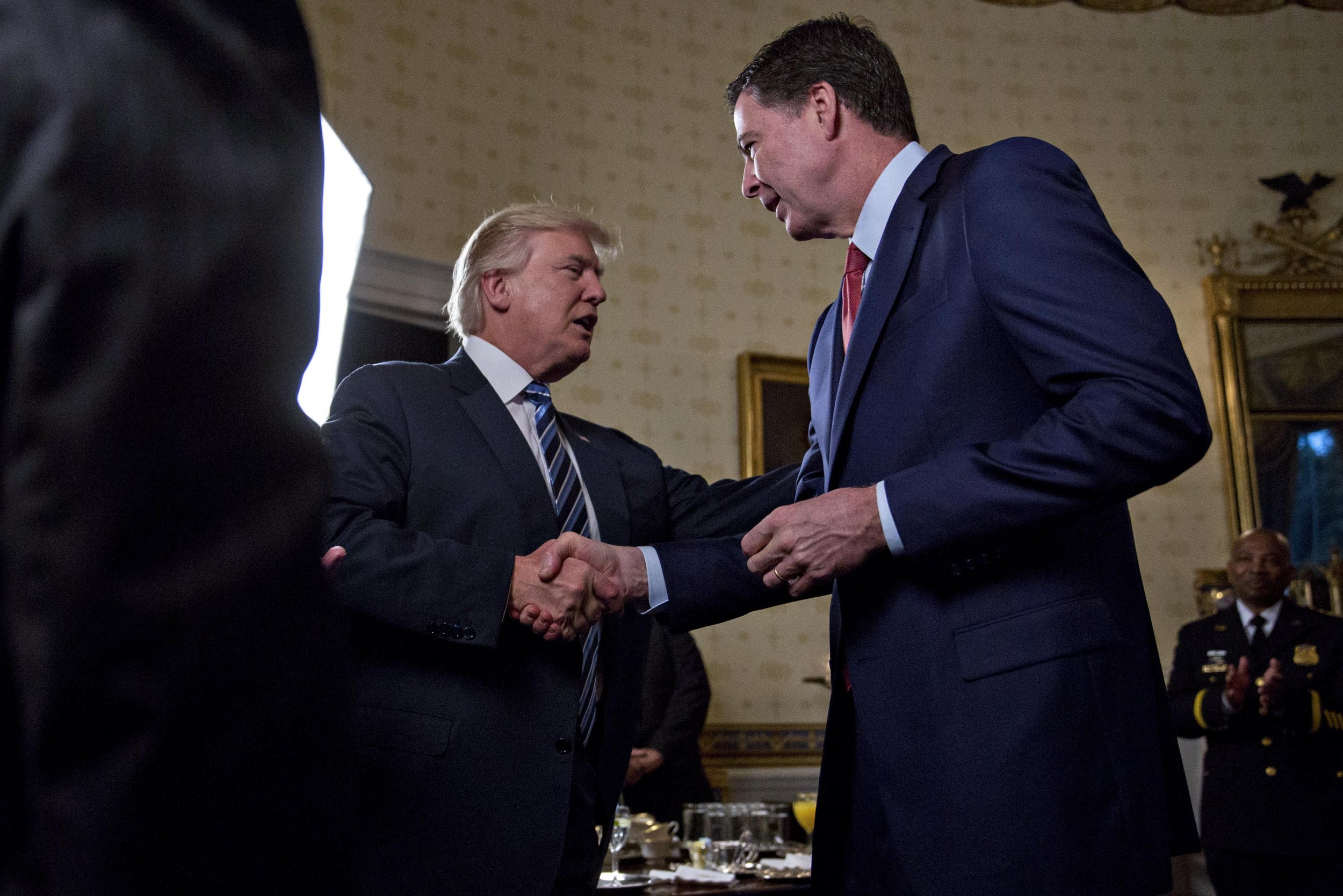 Former FBI Director James Comey, formerly a registered Republican, tweeted on Saturday to say he believed President Donald Trump and the Republican Party were fundamentally damaging America.
Comey's comments came at the end of a week in which Trump had sought to downplay the apparent murder of Washington Post columnist Jamal Khashoggi, a critic of the brutal but rich Saudi Arabian regime, allegedly by agents of Saudi Arabia, and celebrated a Republican congressman's conviction for physical assault against a reporter.
"The United States should be a shining light for the world, modeling a democracy that values truth, respects free press, protects human rights, and stands against murderers, oppression, and bigotry," Comey said. "Trump and the Republican Party are dimming that light."
Comey was fired from his post as FBI director in May 2017 after he had refused to pledge loyalty to Trump. The President told one reporter that he simply wanted to remove the veteran investigator from the investigation into Russian meddling of the 2016 U.S. elections and Trump's possible involvement.
At a campaign rally Thursday night for Montana GOP Congressman Greg Gianforte, the president received laughter and cheers for his praise of Gianforte body slamming a Guardian reporter last year.
"Greg [Gianforte is smart]. And, by the way, never wrestle him. Any guy that can do a body-slam, he's my kind of guy," said Trump, motioning as though he were throwing an imaginary person to the ground. Gianforte, currently fighting for re-election, later pleaded guilty to the assault and was sentenced to community service hours, anger management classes and fines.
Trump's praise of the assault earned him condemnation from the White House Correspondents' Association, the organization saying the president's words amounted to "celebrating of a crime" and "cheerleading for a violent act targeting a free and independent news media." The WHCA said Trump's rhetoric should make all Americans "recoil."
The president has also been reluctant to publicly condemn Saudi Arabia and its leaders for their apparent involvement in the murder of Khashoggi at the Saudi consulate in Turkey. Breaking from what Turkish officials, video evidence and Trump's own intelligence agencies have reportedly said about the Saudi government's direct involvement, the president told reporters on Friday that he found Saudi's claim that Khashoggi's death was an accident and the result of a fistfight to be credible. Saudi's claim conflicted previous statements of its own.
Turkish officials have said they obtained audio recordings that suggested Khashoggi was tortured before his murder, including having his fingers cut off. The officials said Khashoggi, once killed, was then beheaded and dismembered.
The president did say he still had questions for Saudi Prince Mohammad Bin Salman Al Saud and called the killing of Khashoggi "unacceptable." Although not yet in place, he also mentioned the possibilities of U.S. sanctions on Saudi Arabia. Earlier this week, Trump suggested "rogue killers," not the Saudi government, could be responsible for Khashoggi's death.
In a statement following Saudi's claim that Khashoggi was killed accidentally in a fistfight, press secretary Sarah Huckabee Sanders said the White House was "saddened" to hear of the "tragic accident."
"We will continue to closely follow the international investigations into this tragic accident and advocate for justice that is timely, transparent and in accordance with all due process," Sanders said.
Earlier this week, Senate Democrats sent a letter to both Trump and the Trump Organization demanding he and his company disclose all business ties to the Middle Eastern country and its leaders.
The U.S. is also in the midst of a multi-billion-dollar arms deal with Saudi Arabia.
In July, Comey tweeted that "patriots need to stand up" to Trump and his meeting with Russian President Vladimir Putin, the next day saying Americans should vote for Democrats in the midterms. In April he told ABC News Trump was " morally unfit to be president," "unethical" and "untethered to the truth." During a CNN town that same month, Comey said he was "embarrassed and ashamed" by the Republican Party.
James Comey: Trump and GOP 'Dimming' American Values with Lies, Bigotry, Attacks on Press and Human Rights | U.S.