James Franco holds no hard feelings towards Seth Rogen over an interview he gave which seemingly spelled the end of their working relationship.
Giving his own first interview in almost four years to The Jess Cagle Podcast, Franco spoke about the sexual abuse allegations made against him, his substance abuse and he also admitted to sleeping with his students. In July 2021 Franco agreed to pay $2.2 million after being sued for engaging in "sexually-charged behaviour towards female students".
Four years ago Franco and Rogen had worked together on the Oscar-nominated The Disaster Artist, which proved to be their final collaboration together because of the ensuing allegations made against Franco. In May 2021 when asked about their working relationship, Rogen said he had no plans to work with Franco again and struggled to define the nature of their friendship.
In response to the interview, Franco told Cagle on SiriusXM, "I just want to say, I absolutely love Seth Rogen. A lot of people come up to me like, uh," at which he makes an exaggerated reaction face. "I love Seth Rogen. I worked with him for 20 years, we didn't have one fight for 20 years, not one fight. He was my absolute closest work friend collaborator and, we just gelled."
Their working relationship started in 1999 on the cult TV hit Freaks and Geeks and continued through movies like Pineapple Express, The Interview and This Is The End. However, as it stands their working relationship has come to an end.
Reflecting directly on Rogen's comments, Franco said: "And what he said is true. We aren't working together right now and we don't have any plans to work together. Of course, it was hurtful, you know in context but, I get it."
The interview Rogen gave appeared to be a motivator for Franco to finally speak for himself and was a driving force behind him deciding to speak on The Jess Cagle Podcast. "He had to answer for me because I was silent he had to answer for me and I don't want that." He continued, "So that's why, one of the main reasons I wanted to talk to you today, I don't want Seth or my brother [actor Dave Franco] or anyone to have to answer for me anymore."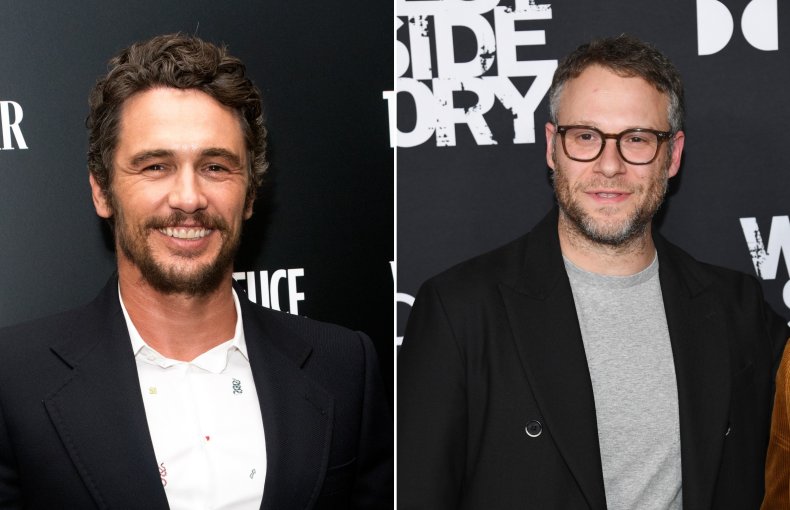 When asked about Rogen in May 2021, he was asked by The Sunday Times reporter if it was painful to not work with Franco anymore but Rogen put their situation in context. He said, "Yeah. But not as painful and difficult as it is for a lot of other people involved. I have no pity for myself in this situation."
Franco and Rogen's last movie they appeared in together was the box-office bomb Zeroville which was shot in 2014 but released in 2019.