James Gibson, Black Man Tortured by Chicago Police, Fights for $65m Payout From City
No amount of money will erase what James Gibson has endured over the past three decades—but he wants the city of Chicago to pay him what they owe.
In an interview with Newsweek, Gibson said he was aged 23 and home for Christmas in 1989 when police arrested him for a double slaying at a garage. He was held in custody for 98 hours.
Gibson described how he was tortured by detectives under Jon Burge, the infamous former police commander who led the "midnight crew" of officers accused of torturing more than 100 suspects—most of them Black men—into giving false confessions between 1972 and 1991.
"Once I start telling them that I didn't commit a crime, they begin to smack on me, punch on me and kick on me and eventually fracture my ribs and burn a tattoo off my arm," Gibson said.
He gave a false confession to stop the torture—and it was used to convict him of murder in 1991. He was sentenced to life imprisonment without parole, but Gibson said he became a "jailhouse lawyer" and embarked on a mission to get his conviction thrown out.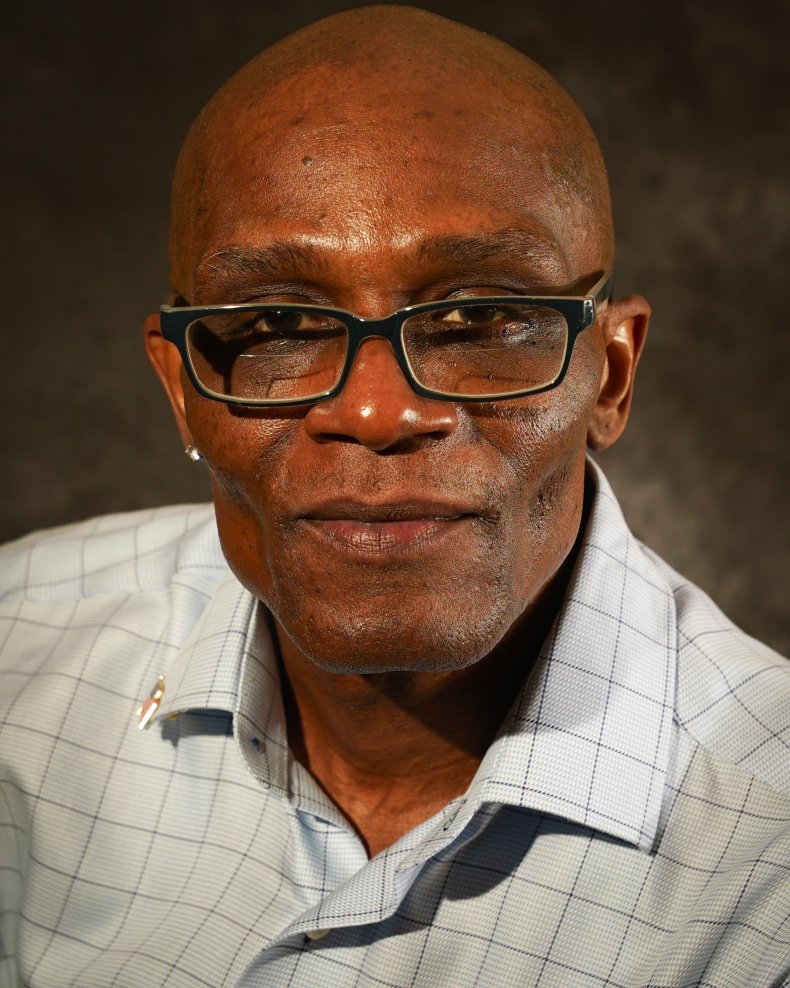 In March 2019, an appellate court vacated his conviction and ordered a new trial, freeing Gibson after 29 years behind bars. State prosecutors then dismissed the charges against him.
Gibson obtained a certificate of innocence and, later in 2019, filed a federal civil rights lawsuit against the city of Chicago.
He is not just fighting for $65 million as compensation for the years he spent wrongfully incarcerated, according to Gibson. He wants the administration of Mayor Lori Lightfoot to admit the truth about what he endured, in a court of law.
Lightfoot and other officials have long acknowledged that Chicago officers physically and mentally tortured suspects during the Burge era, Gibson and his attorneys pointed out.
The city has paid out hundreds of millions to torture victims, they said, but has refused to acknowledge the pattern of torture in legal documents responding to Gibson's complaint.
On Friday, Gibson and his attorneys will take part in a court-ordered mediation with the city's lawyers. But Gibson told Newsweek he was "tired of wrestling with the city."
"They've taken 32 years now," he said. "I really don't want to do too much talking to the city no more. I want to go to trial. I want to tell the people what they did to me."
Lightfoot is the first female African American mayor of the city and had vowed to make it right, Gibson said. "Then all of a sudden, she shifted," he added. "She's playing games with these lawyers."
In a statement to Newsweek, the Chicago Department of Law said: "The City disagrees with Mr. Gibson's mischaracterization of the City's legal position taken in filed documents in his case and will not comment further on this ongoing litigation."
Dick Simpson, a former Chicago alderman, told Newsweek there was "no doubt" about the torture that took place under Burge's command, pointing to attorney Flint Taylor's book, The Torture Machine: Racism and Police Violence in Chicago. The grim era in the city's history and the stories of survivors are also laid out on the Chicago Police Torture Archive website.
According to Simpson, now a professor of political science at the University of Illinois Chicago: "Why the city most likely doesn't simply admit in court that there is such a pattern is they are attempting to protect the taxpayer from paying unduly highly settlements.
"There is no doubt that there was torture, particular under Commander Burge on the South Side of Chicago. But the city Law Department and law firms they hire are attempting as a fiduciary responsibility to ensure that the payments don't get to be too large."
In 2015, the city council passed a resolution condemning the torture of suspects by men under Burge's command. In April that year, Rahm Emanuel, then mayor, announced that the city would pay reparations to the victims in an attempt to bring "this dark chapter of Chicago's history to a close."
Emanuel said at the time: "Jon Burge's actions are a disgrace—to Chicago, to the hard-working men and women of the police department and, most importantly, to those he was sworn to protect."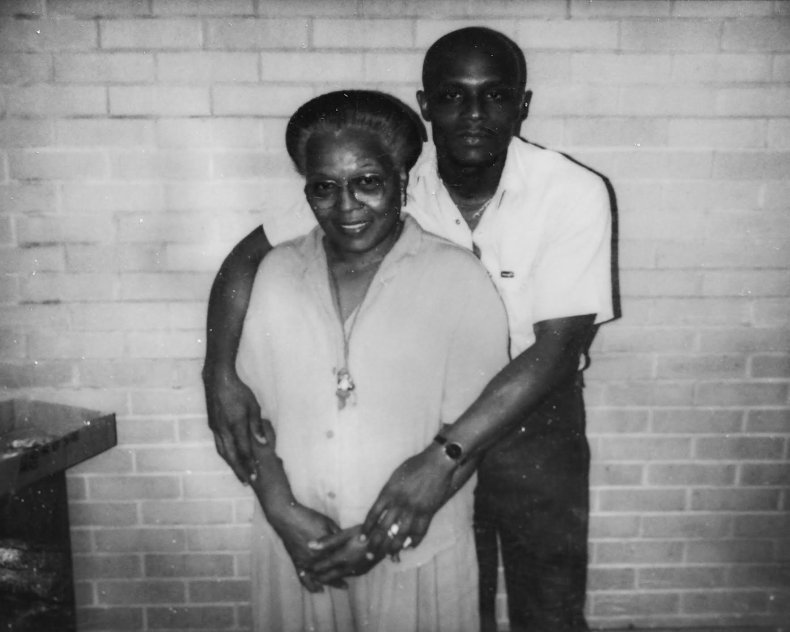 Before she became mayor in 2019, Lightfoot was the chair of Chicago's Police Accountability Task Force. The panel issued a report in 2016 that concluded Burge and officers he supervised tortured and abused at least 100 African Americans between 1972 and 1991 in attempts to coerce confessions.
"Burge's methods included administering electric shocks to victims' genitals, suffocating them with typewriter covers, threatening them with loaded guns and burning them on radiators," the report said.
Burge was fired in 1993—and sentenced to prison in 2011 for lying in a civil case that he had not known about the torture of suspects arrested under his watch. However, he was never prosecuted on torture charges because the statute of limitations had expired.
He died in 2018. At the time, Lightfoot said: "We must reflect on the dark legacy that he embodied. So many lives shattered, and a horrible stain on the legitimacy of policing that resonates today."
But Gibson's attorneys say Lightfoot is now failing him and other torture victims.
"If Mayor Lightfoot and the city officials really took ownership and acknowledged all this happened, paid the victims and put systems in place to prevent it from happening to other people, it would be historic in Chicago," Andrew Stroth, managing partner at Action Injury Law Group, told Newsweek.
"Instead the city of Chicago is paying millions of dollars to outside lawyers to defend cases that are indefensible. James Gibson has a certificate of innocence. He's factually innocent. And he spent 30 years in four different maximum-security prisons."
He added: "The city of Chicago has never gone to trial on a Jon Burge case, where the victim had a certificate of innocence … the city knows that their exposure is millions of dollars."
Another of Gibson's attorneys, Peter Romer-Friedman, of Gupta Wessler, told Newsweek: "It's not just about money, it's about reforming a system."
He added: "Part of it is James wants to have an impact on other people's cases, on other people's lives, as he did when he was in prison helping hundreds of people with their legal cases."
Stroth added: "It's much bigger than just getting millions of dollars, James Gibson wants to change the game."
Gibson laments what his decades behind bars have cost him, but said he was fighting for police and prison reform because George Floyd and other Black victims of police violence didn't survive their encounters with law enforcement.
"For 30 years, they took from me," he said. "I've never been married. My son was murdered, my mother died, my brother was killed. I can count 100 people that I lost… I never had a chance to have a bond or relationship. I can't get that back.
"I can't get back what they did to me. But now I'm in a position that I could push for this reform and I can stand on their neck—and that's what I'm doing."
Correction 6/17 11.10 a.m. ET: This article has been updated to correct that Lightfoot is the first female African American mayor of Chicago.