James Harden Makes NBA History, Beats Kobe's Record and Joins Chamberlain and Baylor on Elite List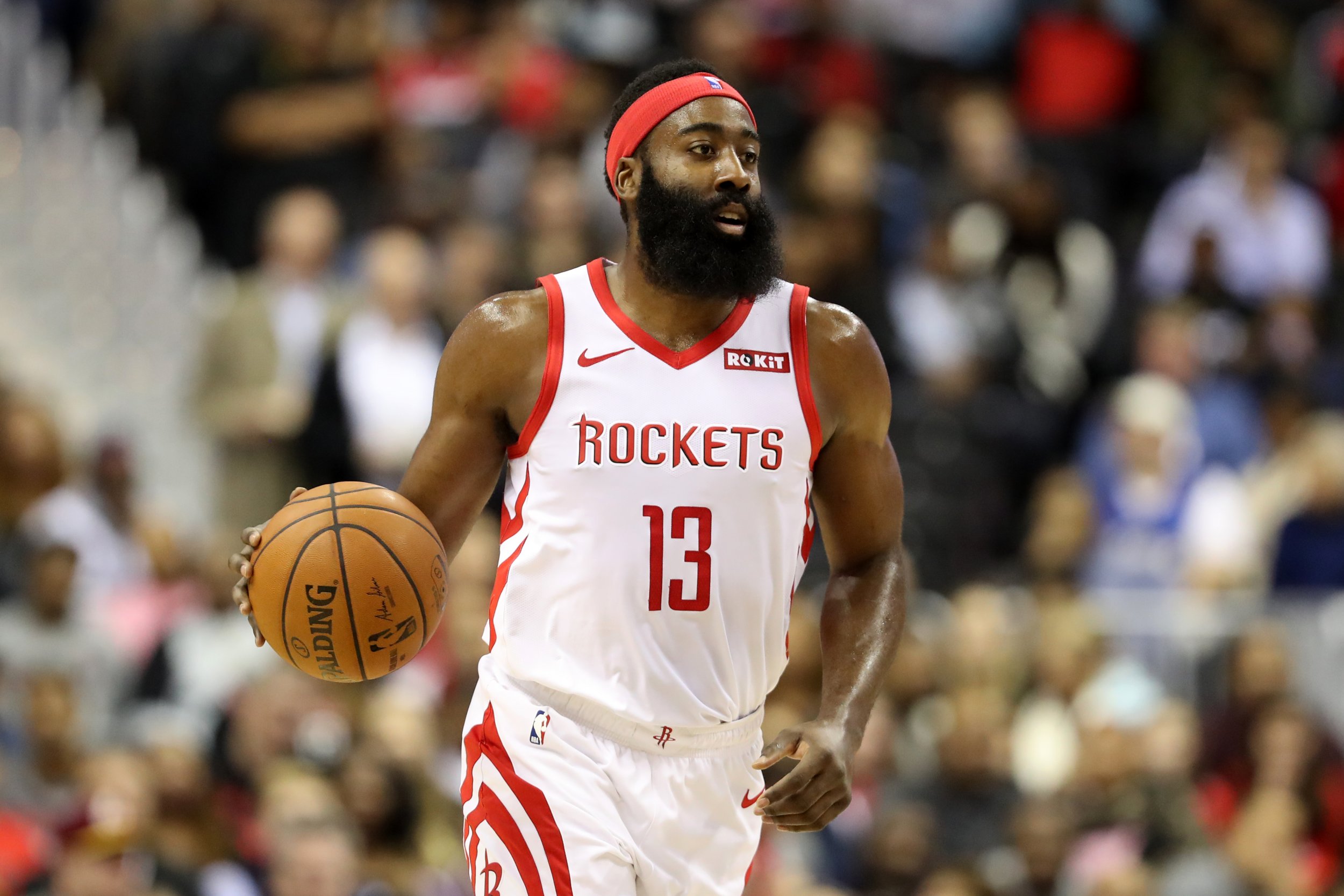 James Harden made history on Monday night as he became the first player since 1964 to score 30 or more points for 17 consecutive games.
The reigning MVP scored 57 points as the Rockets beat the Memphis Grizzlies 112-94 on home court, shooting 17-of-33 from the field, which included 6-of-15 from beyond the arc and 17-of-18 from the free throw line.
Read more: Can James Harden win MVP again? Rockets star scores 44 points as Houston beats Golden State
Elgin Baylor and Wilt Chamberlain are the only two other players in NBA history to have achieved the feat, with the latter breaching the 30-point threshold for 20 straight games in 1964.
Harden now holds the record for the most consecutive 30-point games since the NBA/ABA merger in 1976, eclipsing Kobe Bryant's streak of 16 games that the five-time NBA champion set in 2003.
The Rockets have won 13 of 17 games during Harden's incredible scoring run and the 29-year-old insisted the team had the precedence over any individual record.
"The win was important," he was quoted as saying by ESPN. "I've got to get some rest tomorrow and be ready to go Wednesday. Same thing."
Harden scored 36 points in 19 first half minutes, equalling his career-high, and set a new franchise record by surpassing the 40-point barrier for the 14th time. The third overall pick of the 2009 draft has now scored 40 or more points in eight of his last 11 games and Monday marked the third time he passed the 50-point barrier this season.
The Los Angeles native has accomplished the feat 12 times in his career, level with LeBron James. Only Chamberlain, Baylor, Bryant, Michael Jordan and Rick Barry have scored at least 50 points in more games than the duo.
The performance was even more impressive as it came after Harden went 1-for-17 from three-point range against the Orlando Magic on Sunday.
"That's just the mindset that the great ones have," Rockets guard Austin Rivers told The Associated Press. "I'm telling you right now, if another player went 1 for 17 they would have come in tonight a little [...] messed up. James comes in and that's just why he is who he is and it's impressive."
The win was the 600th of Mike D'Antoni's career and the Rockets head coach also paid tribute to Harden, suggesting his achievements were in danger of being taken for granted.
"It's beyond impressive," he said. "It's rare that people can do what he's done, if anybody."
After beating Memphis, the Rockets improved to 25-18 and remain tied for fourth in the Western Conference alongside the Portland Trail Blazers, 1.5 games behind the Oklahoma City Thunder.