James Harden Keeps 30-point Game Streak Alive, Equals Wilt Chamberlain's Record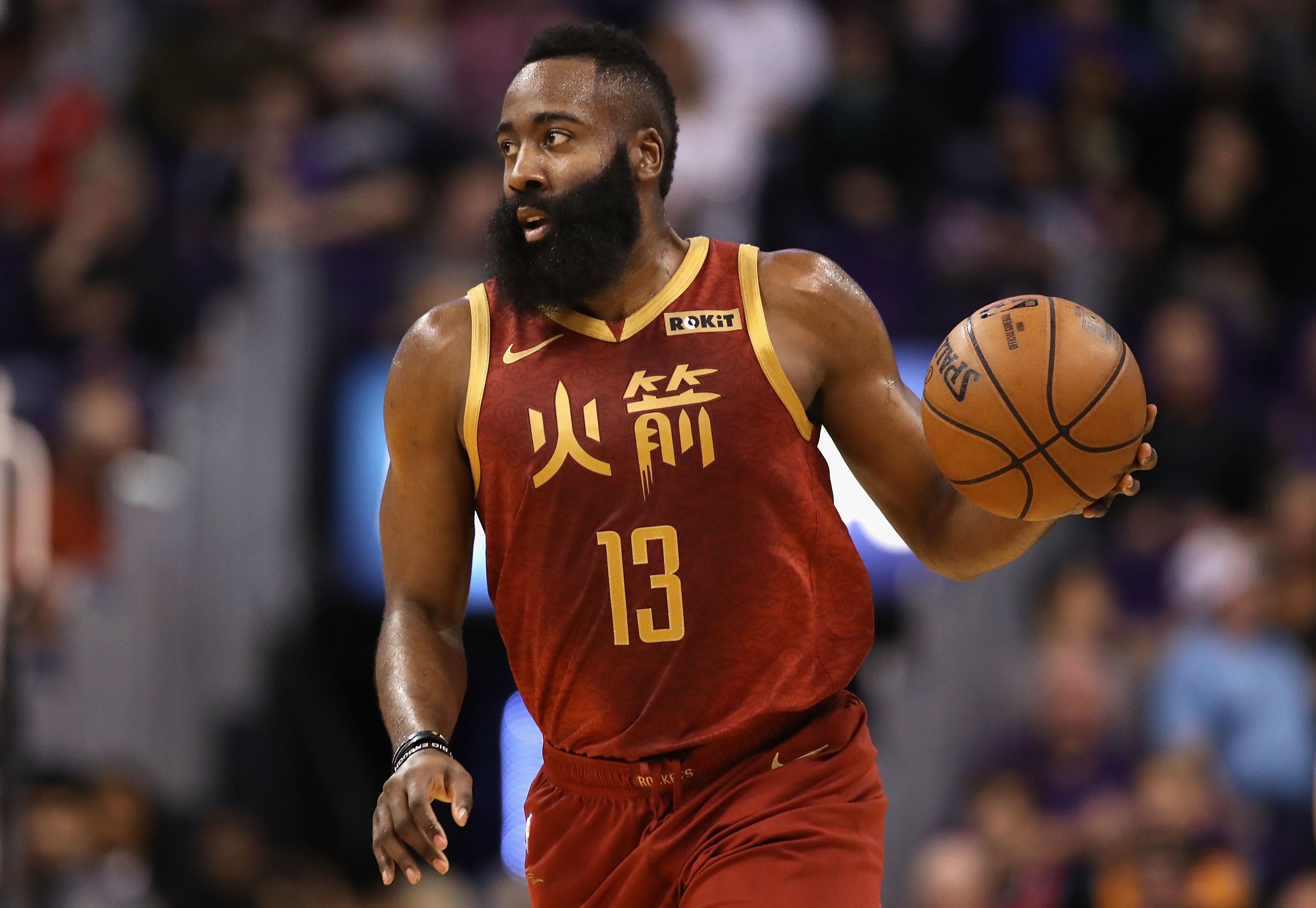 James Harden shrugged off a shoulder issue to join Wilt Chamberlain as the only NBA player to score at least 30 points in 30 consecutive games.
The Rockets star finished with 31 points, seven assists, eight rebounds and five steals as Houston beat the Dallas Mavericks on home court 120-104 on Monday night.
While the reigning regular season MVP kept the streak going, he left it very late. Harden drained a 30-foot shot with just 52.9 seconds remaining to reach the 30-point mark for the 30th straight game.
It looked as though Harden's remarkable feat was coming to an end, until he scored 11 points in the last 1:40 of the game. It was the fourth time Harden has scored at least 10 points in the final three minutes of regulation, more than any other player in the league.
"I didn't think there was [...] a way," Rockets coach Mike D'Antoni told the Associated Press when asked if he thought Harden's streak was coming to an end late in the fourth quarter. "But he was amazing."
The seven-time All-Star struggled on Monday night, finishing 9-of-23 from the field, including a 6-of-17 from beyond the arc. Harden attributed his struggles to a shoulder strain he suffered on Sunday.
"I couldn't get the lift that I usually have for my shot, but that's no excuse," he was quoted as saying by ESPN. "I'm just happy we won the game."
The 29-year-old is now one game away from equalling Chamberlain's record of 31 consecutive games with at least 30 points. The streak is the second-longest in NBA history, bettered only by Chamberlain's 65-game run.
Harden is averaging 39.9 points over the last 10 games, with Houston going 7-3 over the stretch. The Rockets are 21-9 since his scoring spree began, a run which has helped them to move up from 14th to joint-fourth in the Western Conference standings.
With the win on Monday night Houston improved to 33-23 for the season, the same record of the Portland Trail Blazers. Both teams are four games behind the third-placed Oklahoma City Thunder and one game ahead of the sixth-placed Utah Jazz.
Next up for the Rockets is a three-game road trip, which begins on Wednesday night with a game in Minneapolis against the Timberwolves. Trips to Los Angeles to face the Lakers and Oakland against the Golden State Warriors follow, before a home game against the Atlanta Hawks.