James Harden Makes NBA History, but Kobe Bryant Believes His Style Won't Win Houston the Title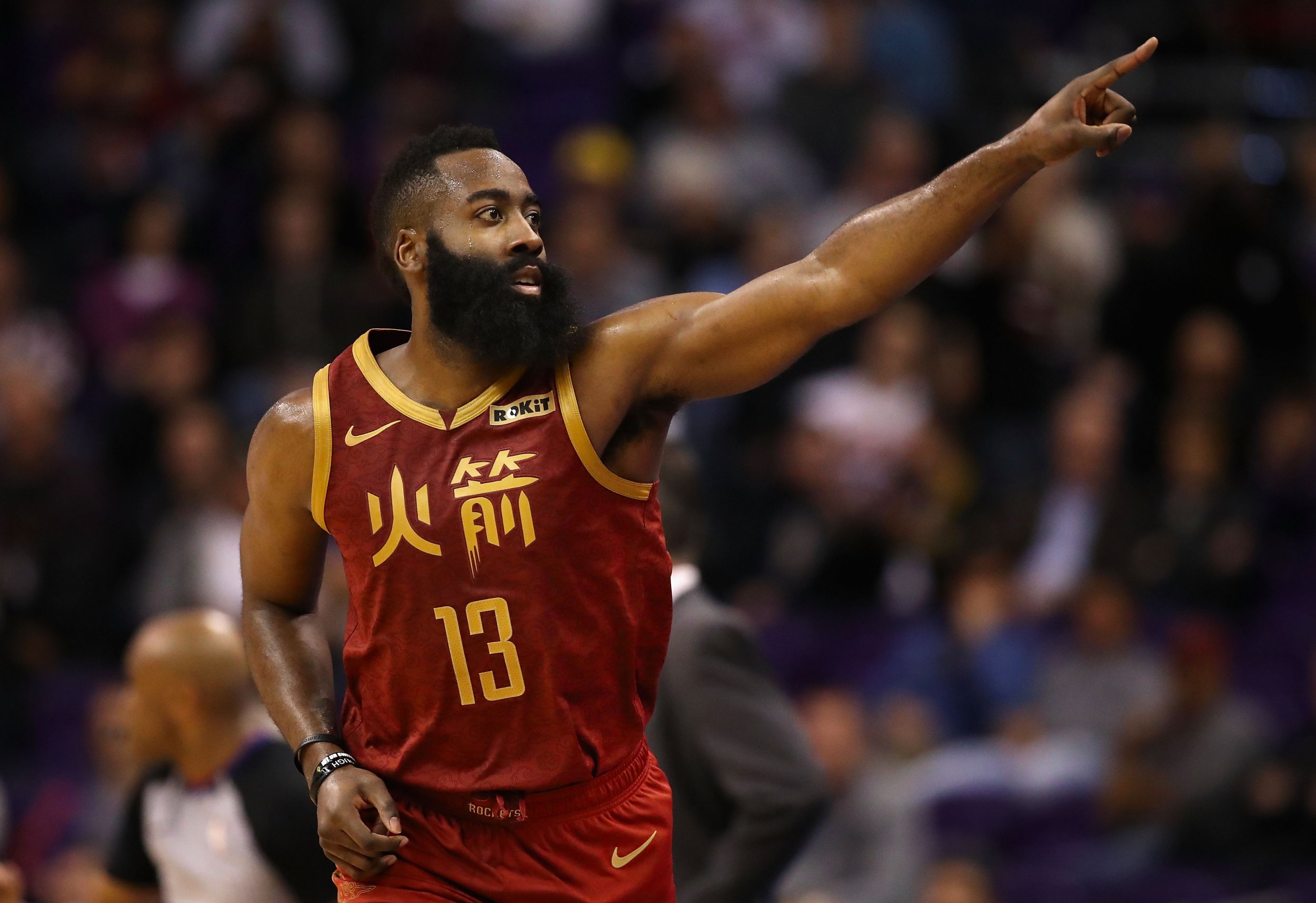 James Harden might be redefining scoring in the NBA but that might not necessarily improve the Houston Rockets' chances of winning a title.
Not according to Kobe Bryant, that is.
The five-time NBA champion suggested that while Harden's ball-dominant style was instrumental in his scoring spree, it could be detrimental for the Rockets' chances of going deep into the postseason.
"I think he has to do what he has to do in order for his team to win," Bryant said in an interview with ESPN's The Jump.
"And there's certain levels to it. So, there's the style of play in which he's using, which I'm not a fan of in terms of winning championships. I don't think that style's ever gonna win championships."
On Monday night, Harden scored at least 30 points for the 27th consecutive game. The run is third-longest of its kind in the NBA, bettered only by Wilt Chamberlain's streaks, which stretched to 65 and 31 games, respectively.
The Rockets star finished with 44 points, eight rebounds and six assists as Houston won 118-110 in Phoenix against the Suns.
Harden's performance was his 20th outing in which he has scored at least 40 points this season. Along with Harden, only Chamberlain, Rick Barry and Michael Jordan achieved the feat within the first 50 games of the season.
The 29-year-old averages a scarcely believable 43.3 points, 8.9 rebounds and 5.8 assists over the last 10 games and is determined to keep his foot down.
"I'm just trying to keep going. Nothing can slow me down," Harden told The Associated Press. "Nothing can stop me. I'm trying to give that same motivation to my teammates and it's not about scoring, it's about attacking the game, being aggressive with the game of basketball—defensively, offensively. That's all I can give to them."
Harden's offensive explosion has coincided with the Rockets shaking off a slow start to the season and embarking on an 18-8 run, which has seen them improve to 31-22. While Bryant suggested Harden's style could limit Houston, he conceded the reigning MVP was coping admirably with shouldering the burden of the Rockets' offense on his shoulders.
"What he's doing is absolutely remarkable though," he explained.
"It's a testament to how remarkable it is because people are now trying to minimize what it is that he's doing. He's doing some phenomenal stuff."
Harden agreed with Bryant's remarks but insisted his decision to be ball-dominant was a result of particular circumstances.
"I mean, I have to be ball-dominant just because we have injuries," he was quoted as saying by ESPN.
"We had injuries throughout the course of the year, but when we get Chris [Paul] in a rhythm and Eric [Gordon] back and get our full roster, we got multiple guys that can make plays, multiple guys that can dominate the ball."